Dream that came true.
Some dreams come true as a surprise. I always wanted to visit Kashmir and Ladakh for a long time and had been pestering my colleague and buddy Tanveer to take me there. Tanveer is a tech entrepreneur, an avid traveler and photographer. One day during lunch in office we just decided to escape this madness called corporate life and travel to this beautiful place and the tickets were booked within minutes. (Yes, we booked tickets without even planning). The plan was to drive from Srinagar to Ladakh!
Planning:
Next came the planning, Tanveer with his excellent planning skills created a plan for the trip which was fool-proof and amazing with the minutest detail.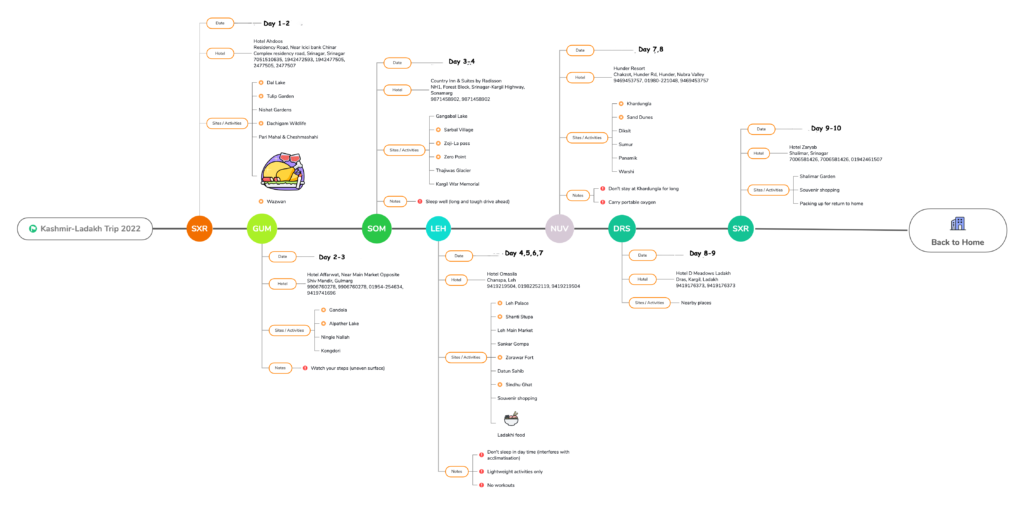 Bengaluru to Srinagar:
With great excitement we took an early morning flight to Srinagar on Day-1 and immediately I started clicking some pictures from aircraft.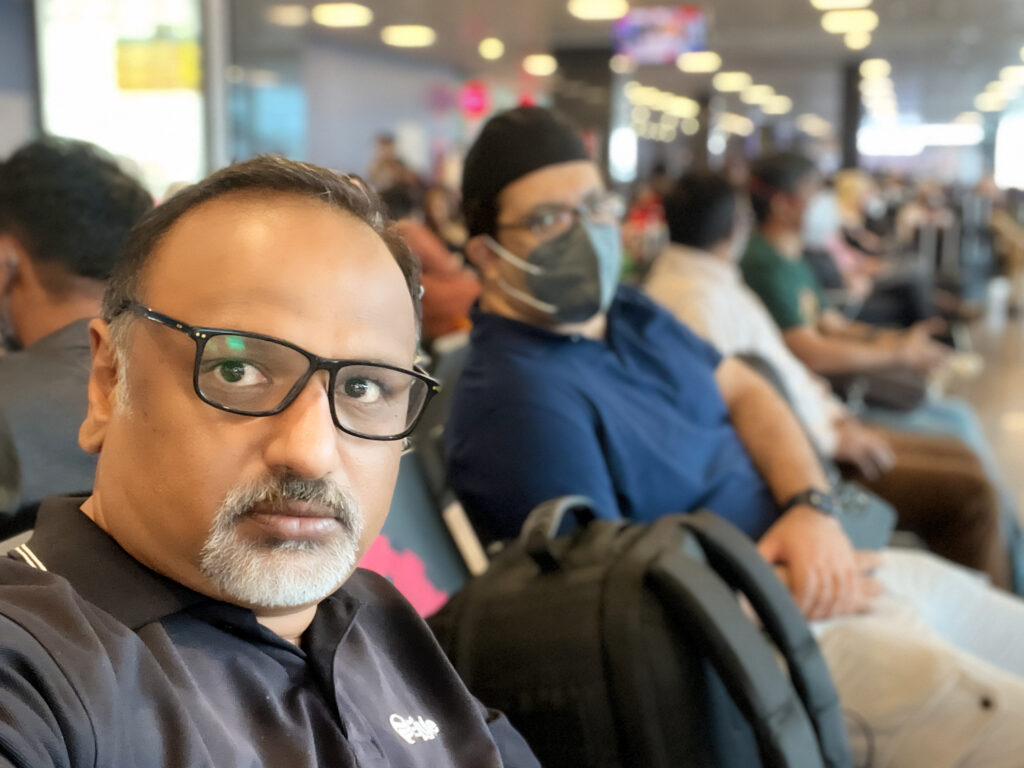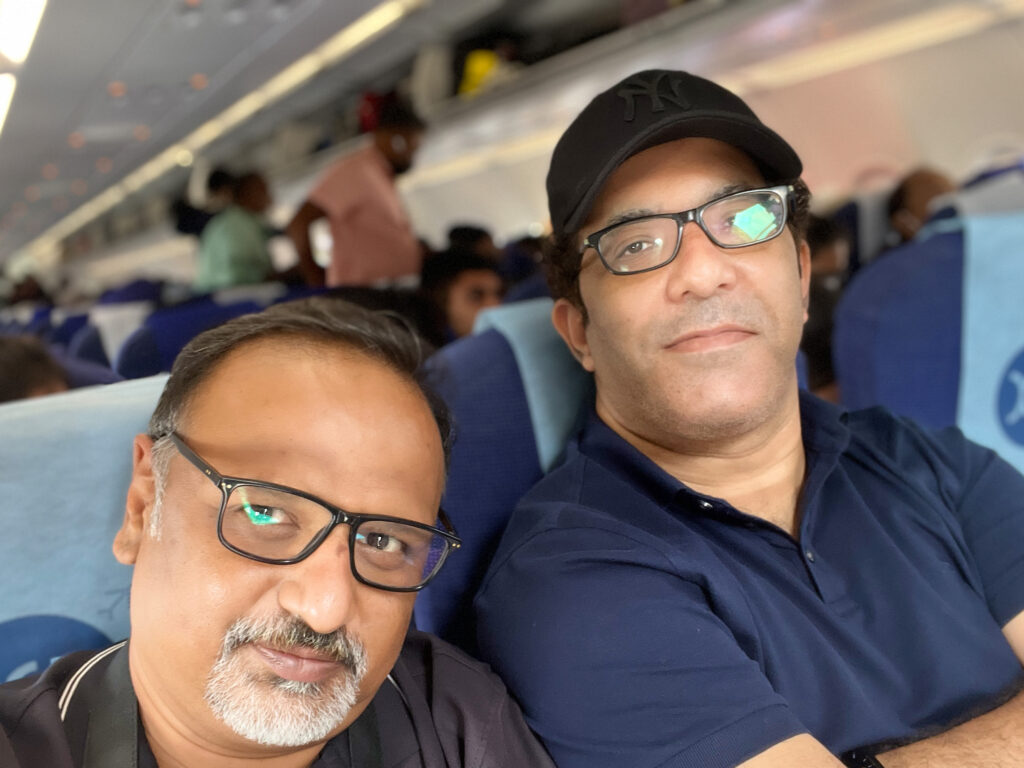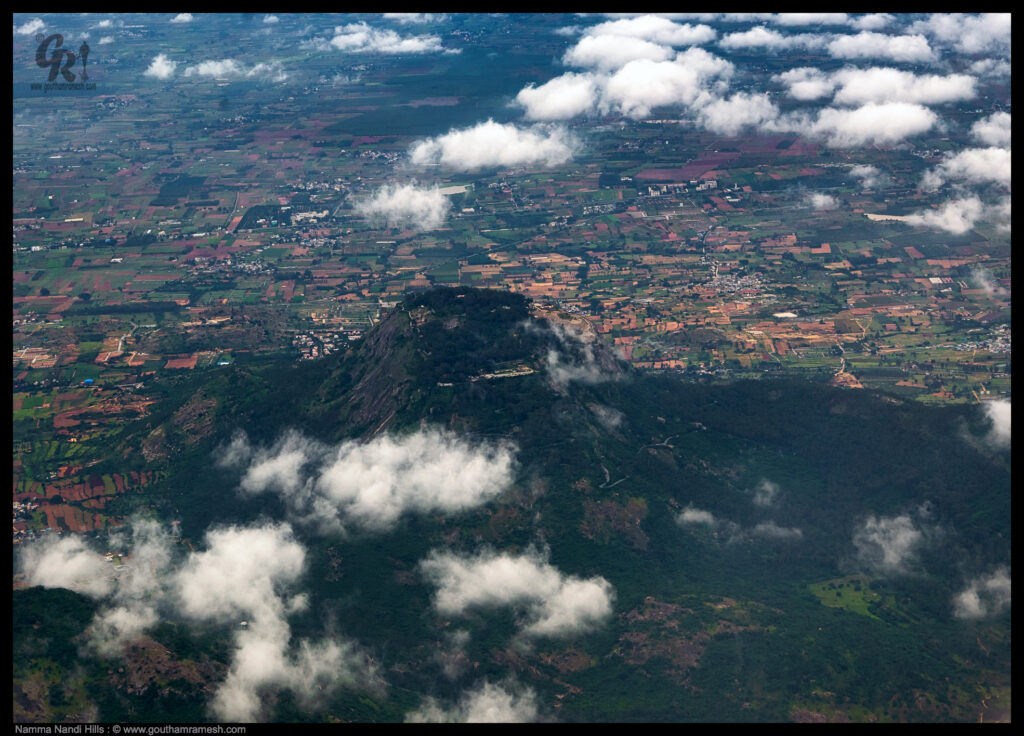 In India, wheat crop is grown mainly in the Northern states, with Uttar Pradesh being the top-most contributor of wheat with a total production of 25.22 million tonnes, followed by Punjab (15.78 MT) and Madhya Pradesh (14.18 MT). Here is the aerial shot of wheat fields of Punjab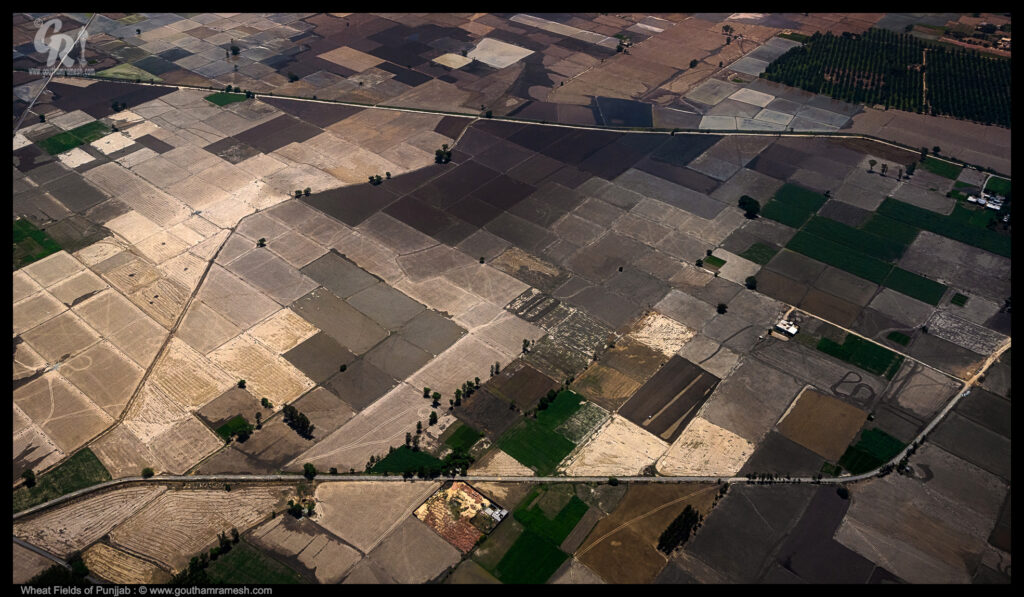 As we fly into Kashmir Valley, we fly through "Pir Panjal Range". The Pir Panjal Range is a group of mountains in the inner Himalayan region, the largest in the lower group of the majestic Himalayas. It lies south of the main outer Himalayan chain of mountains.
Pir Panjal Range extends from the Nilam River in western Kashmir, to the upper Beas River in the North-Western part of Himachal Pradesh. Running from the West-Northwest direction to East-Southeast direction, the Pir Panjal Range covers a distance of more than 200 miles or 320 kilometres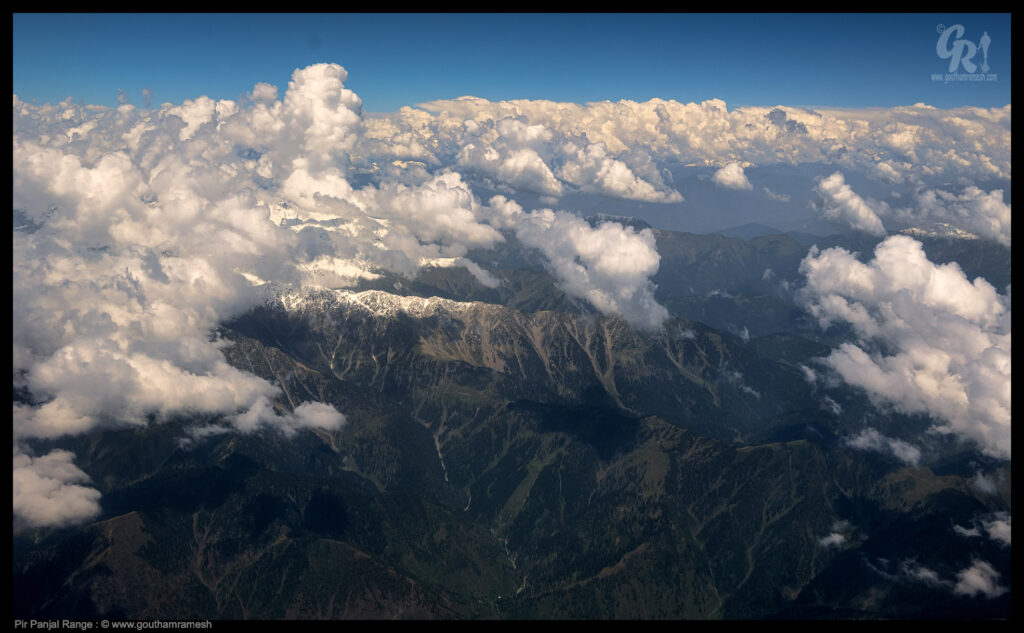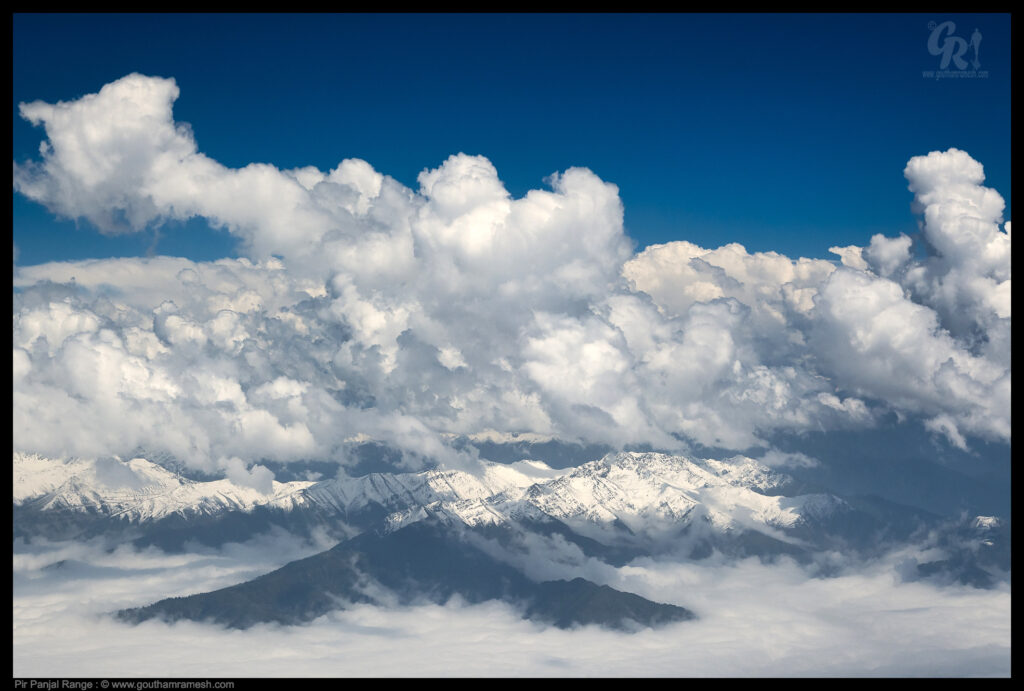 Once we cross Pir Panjal Range, the beautiful Kashmir valley can be seen and it is a sight to behold.
The Kashmir Valley, also known as the Vale of Kashmir, is a valley concentrated in the Kashmir of India, it is bounded on the southwest by the Pir Panjal Range and on the northeast by the main Himalayan range.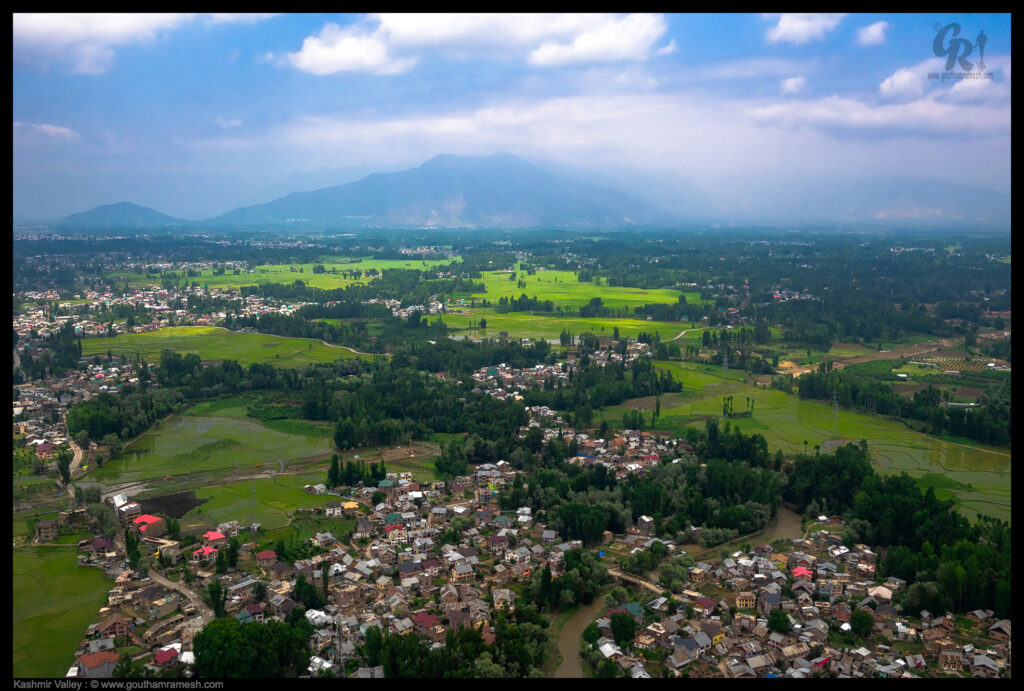 Jammu & Kashmir is an agri-horticulture state where a large population is economically dependent to agriculture and horticulture, directly or indirectly for livelihood, food and nutritional security. Rice, the staple food of majority population is cultivated in diverse agro-ecological situations extending from subtropical area of Jammu, through temperate valley to cold high altitudes regions of Kashmir, and therefore rice biodiversity is rich in Kashmir.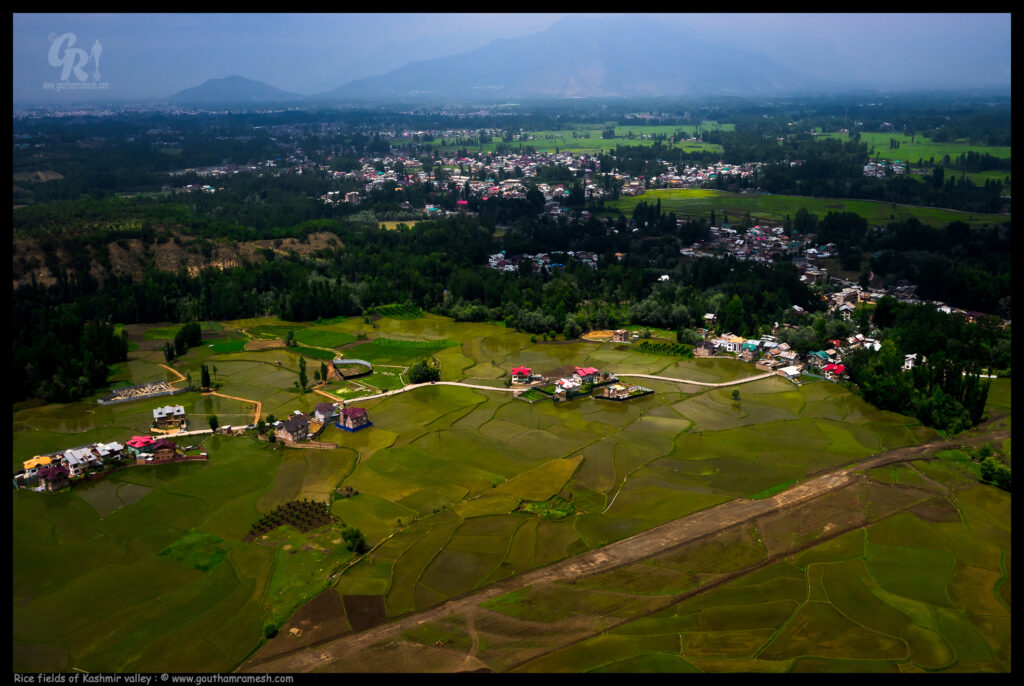 Day 1-2 : Srinagar
Once in Srinagar, we started exploring the local tourist places and also the famous gardens and Dal Lake.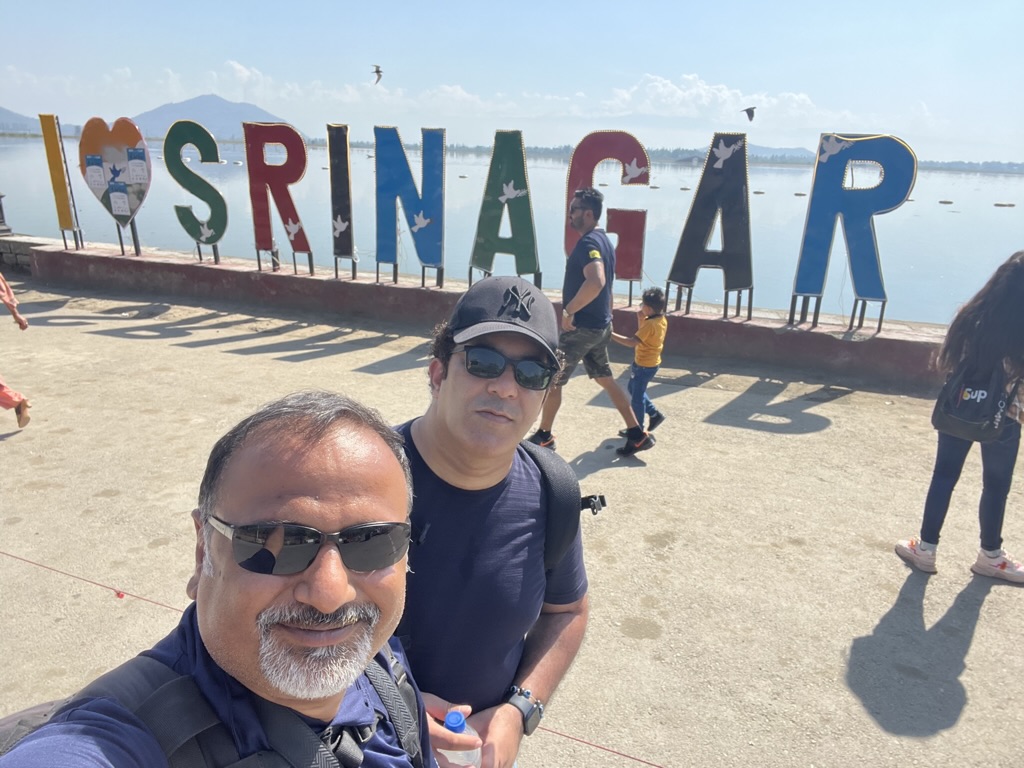 Khawa
Khawa is a Kashmiri tea flavored with cinnamon, cardamom, and saffron. It is a great drink to sip on cold winter days but can be had throughout the year. Khawa is served in a traditional samovar! A samovar (Kashmiri: samavar) is a traditional Kashmiri kettle used to brew, boil and serve Kashmiri salted tea and Khawa. Kashmiri samovars are made of copper with engraved or embossed calligraphic motifs. The Samovar is an all-time favourite domestic utensil in the entire valley of Kashmir. It is one of the finest examples of the splendid art or craftsmanship and is known for its superb quality and distinct design.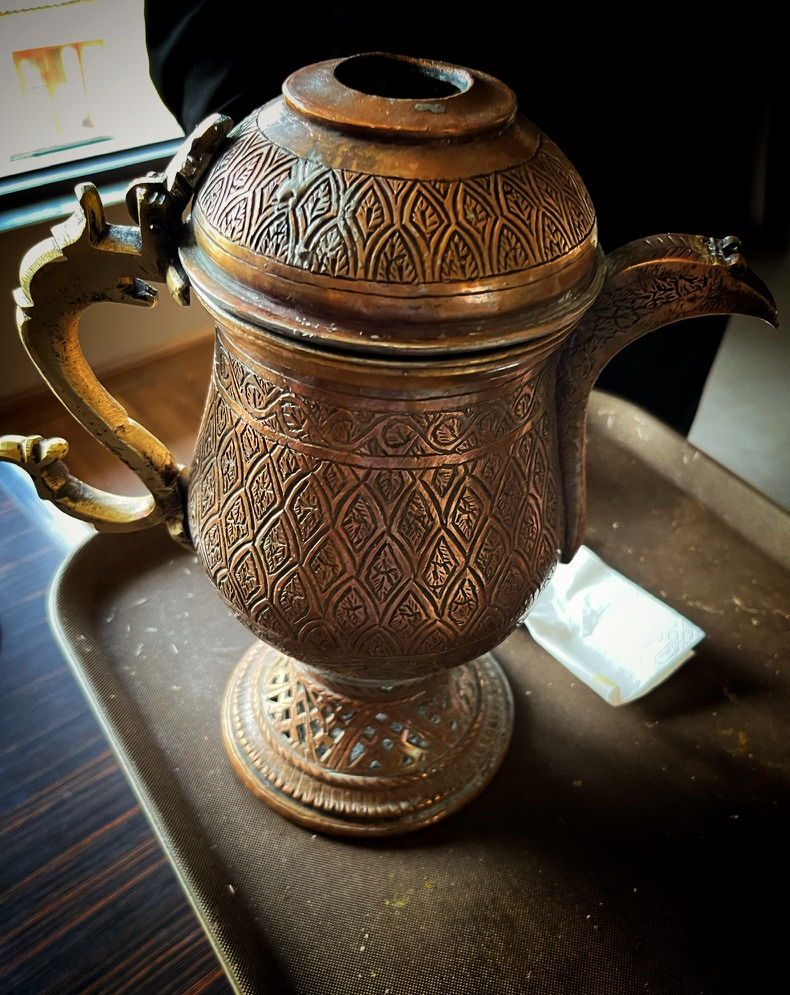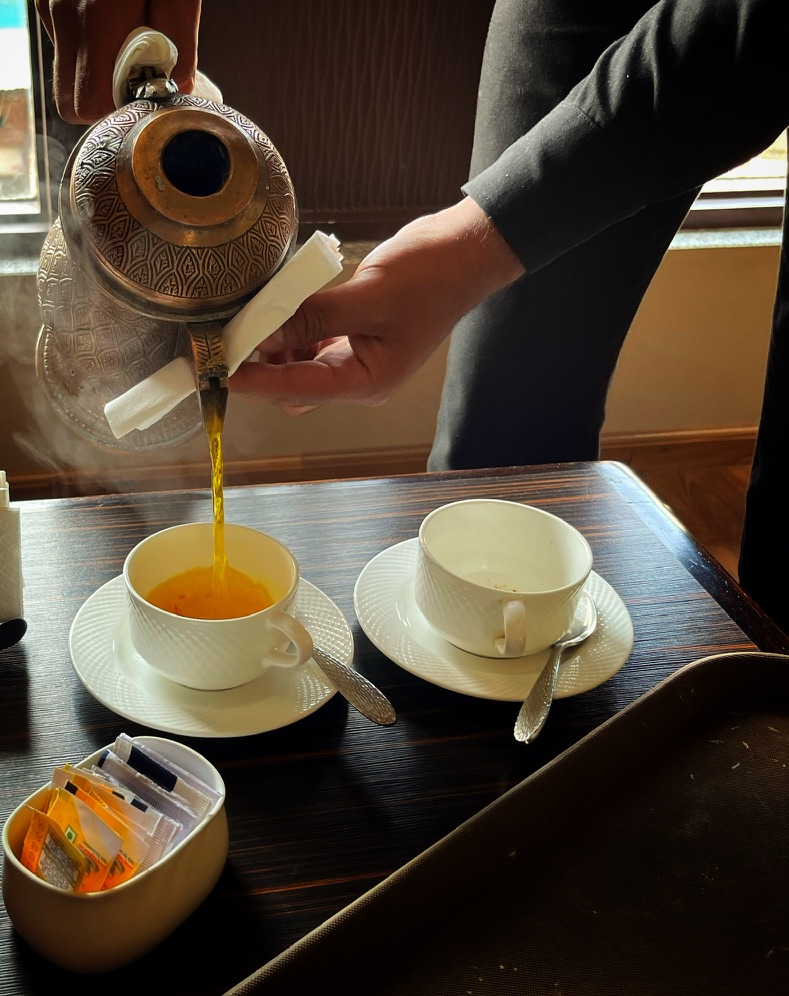 Chashme Shahi
Chashme Shahi is one of the Mughal gardens built in 1632 AD around a spring by Ali Mardan Khan, a governor of Mughal emperor Shah Jahan as per the orders of the Emperor, as a gift for his eldest son Prince Dara Shikoh. The garden is located in the Zabarwan Range, near Raj Bhawan (Governor's house) overlooking Dal Lake in Srinagar, Kashmir, India.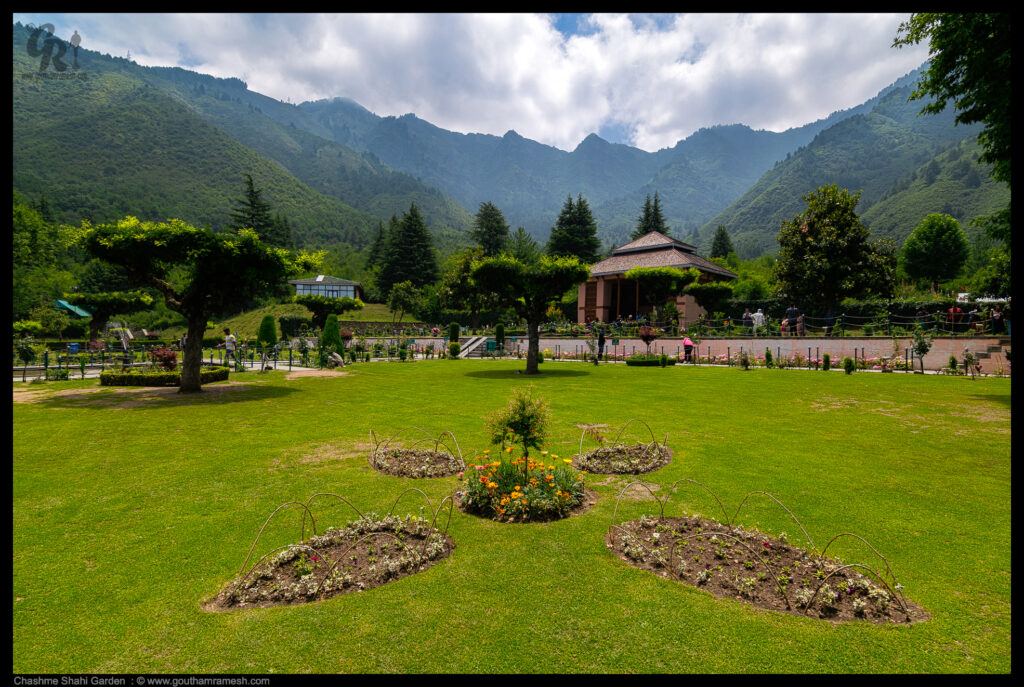 Pari Mahal
Pari Mahal or Peer Mahal, also known as The Palace of Fairies, is a seven-terraced garden located at the top of Zabarwan mountain range, overlooking the city of Srinagar and the south-west of Dal Lake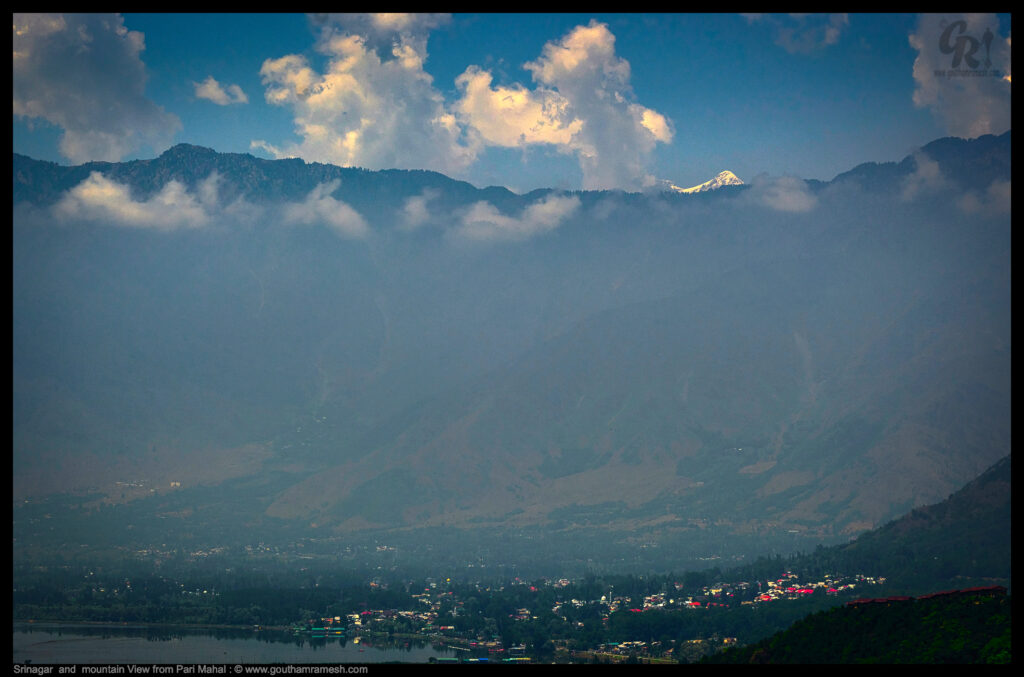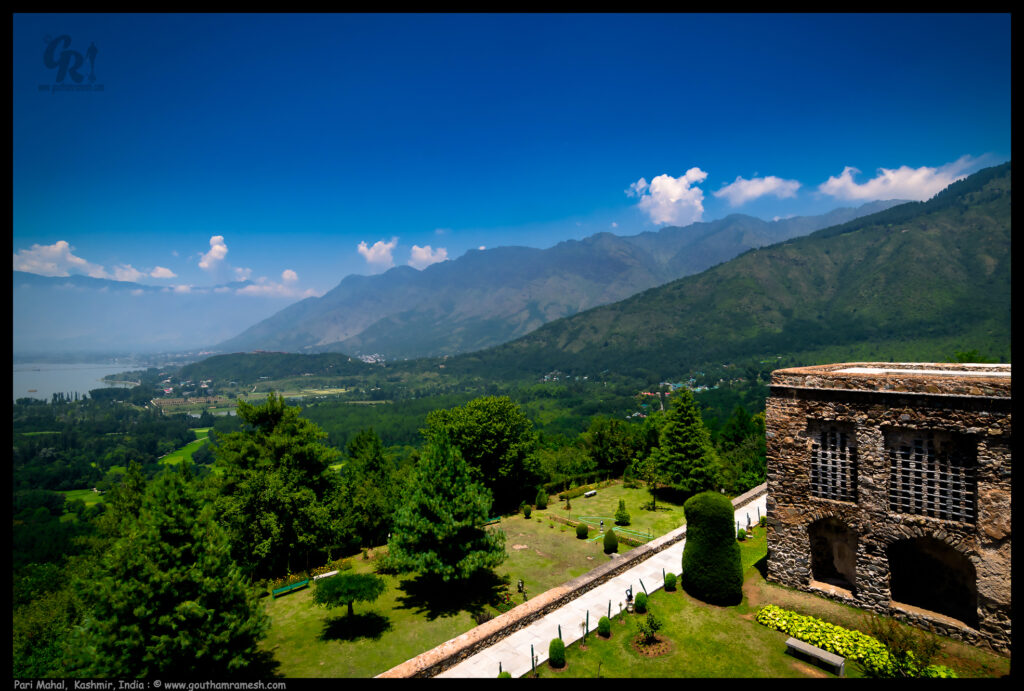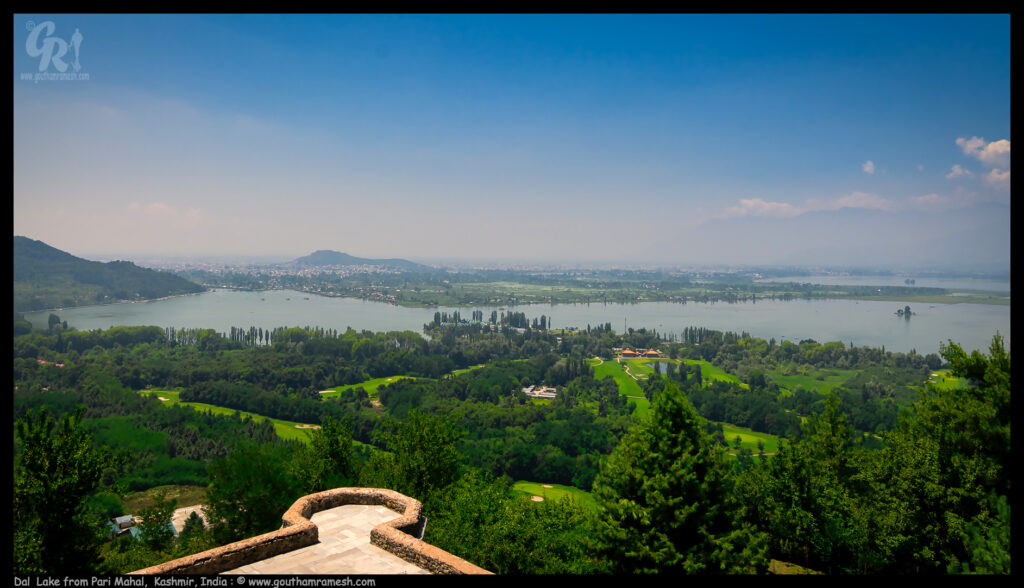 Day 2-3 : Gulmarg
Our next stop was Gulmarg! Gulmarg also known as Gulmarag in Kashmiri, is a town, hill station, popular skiing destination, and notified area committee in the Baramulla district of Jammu and Kashmir, India. It is located at a distance of 31 km from Baramulla and 49 km from Srinagar.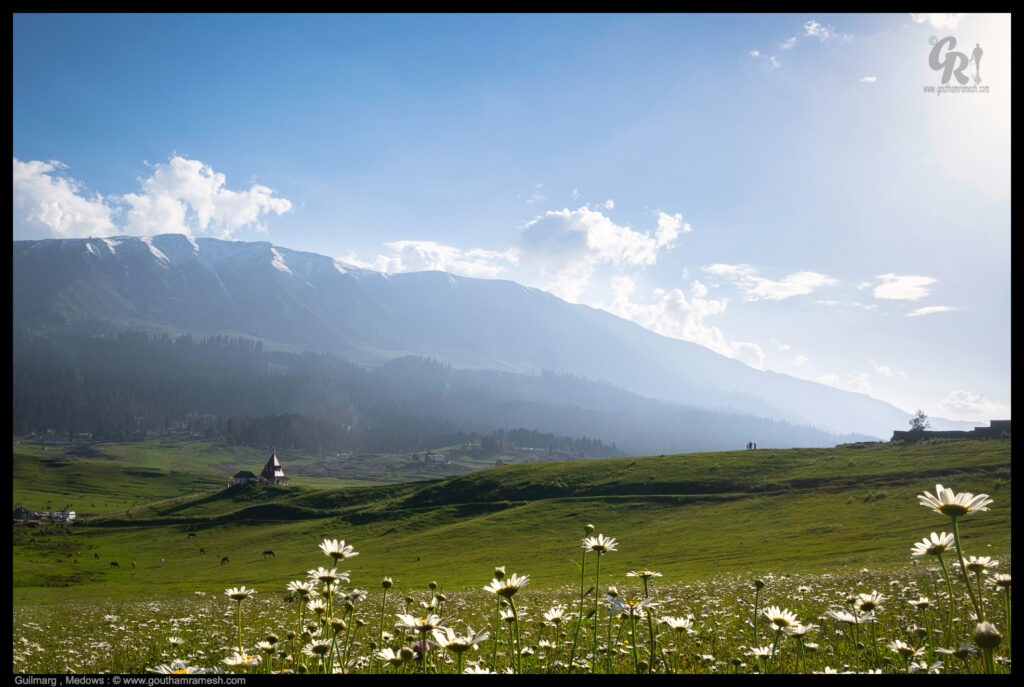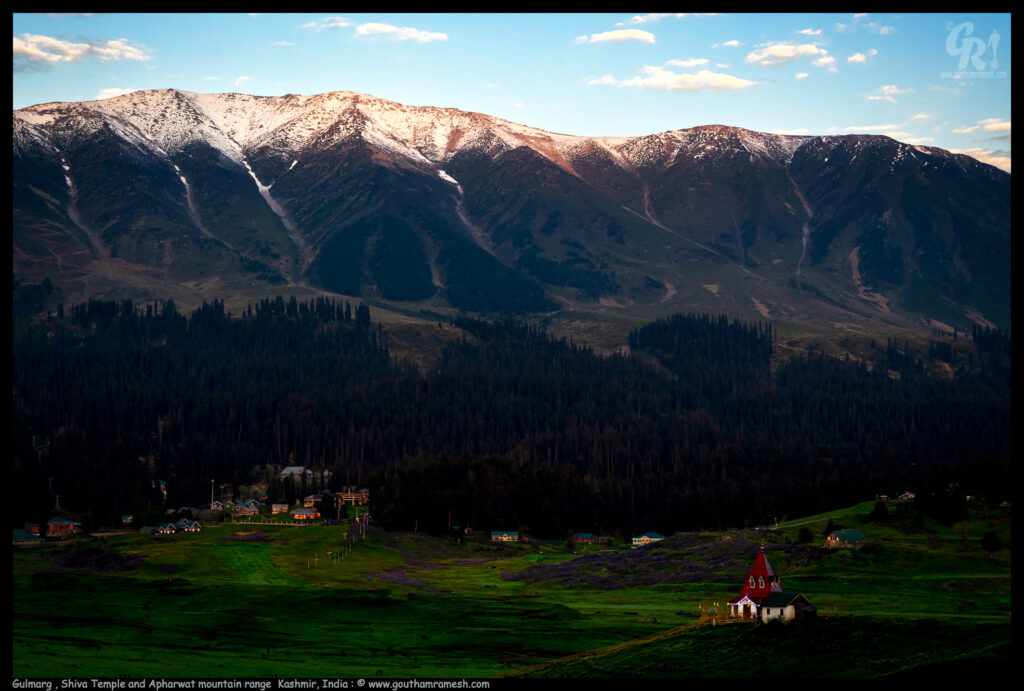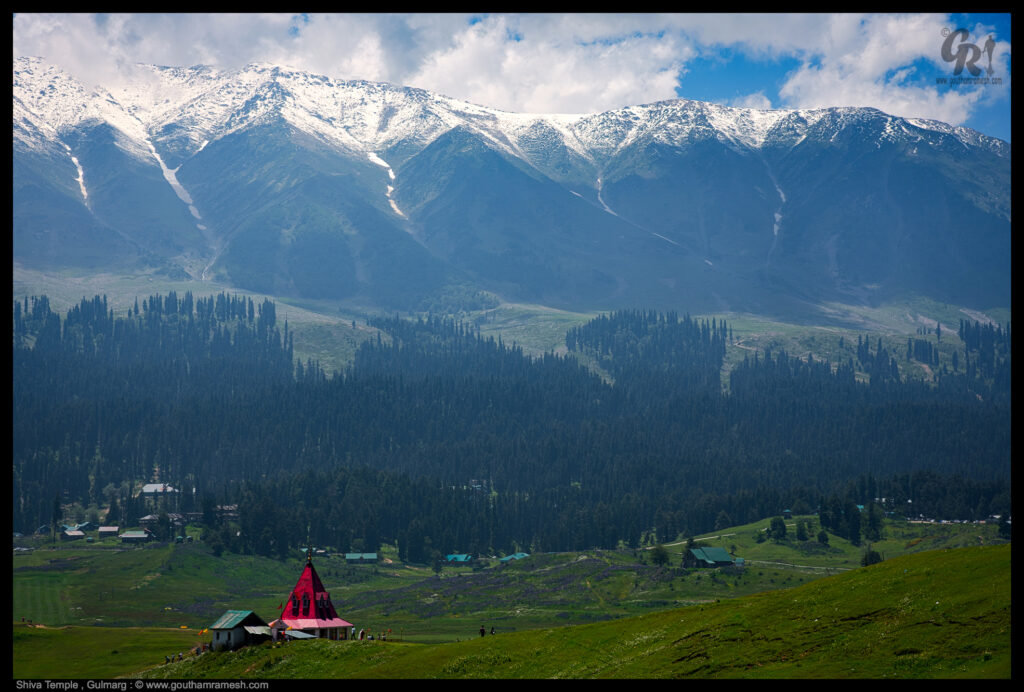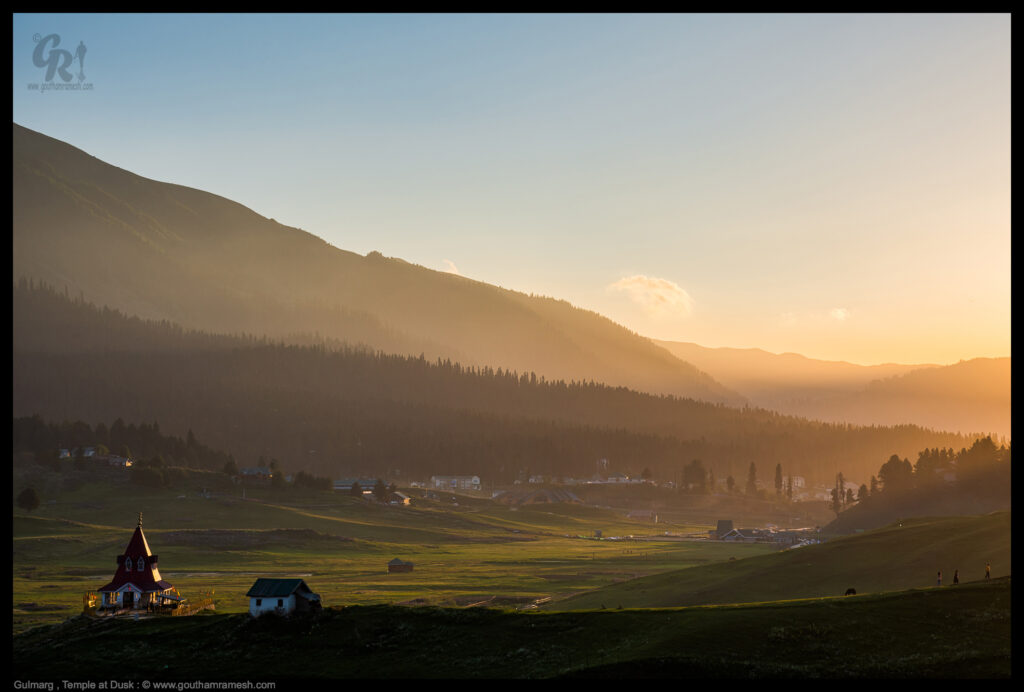 Kongdoori ( Gulmarg )
Kongdori is a bowl-shaped area that lies between Gulmarg and the summit on the Apharwat mountain range. Kongdori is also a stop or a station during the Gulmarg Gondola Cable Car journey. The popular cable car's first stage was a transfer to the Kongdori Valley station (10,500 ft); the optional second stage takes visitors to the Afarwat Mountaintop (13,500 ft). There are glorious views of the rolling meadows at the foot of the Afarwat Mountains, in the Pir Panjal ranges surrounding Gulmarg.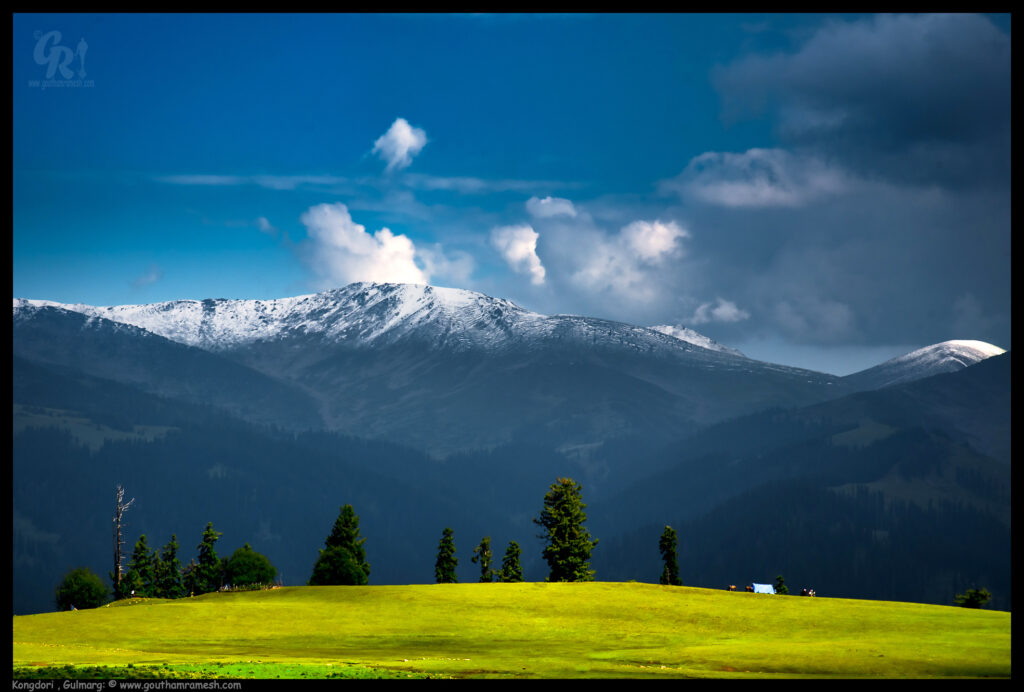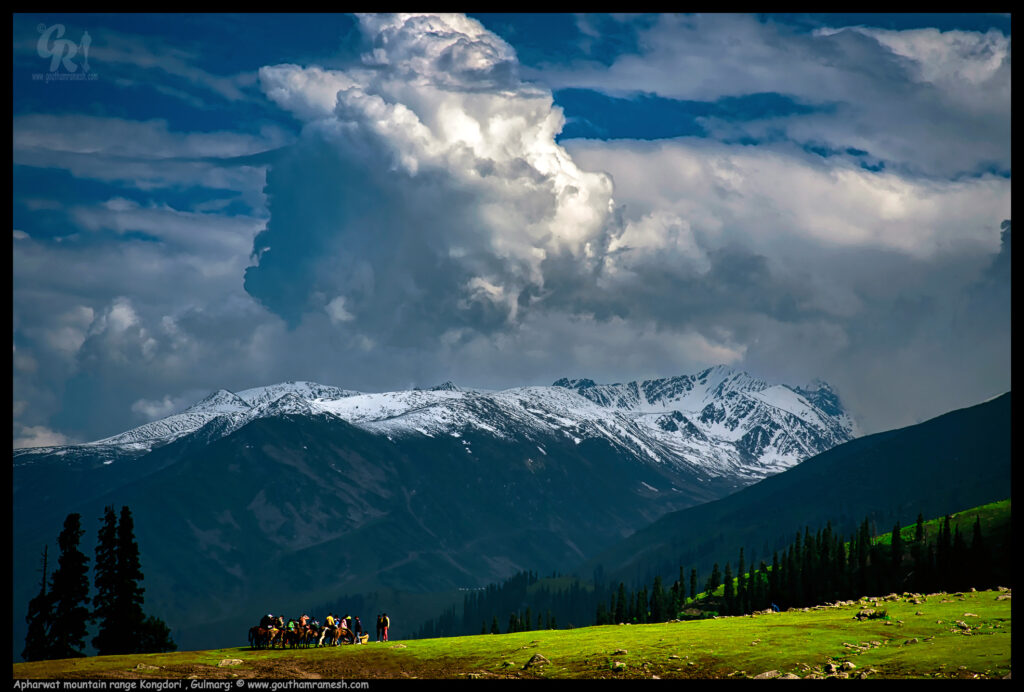 Day 3-4 : Sonamarg
From Gulmarg we drove to Sonamarg.
Sonamarg or Sonmarg, known as Sonamarg in Kashmir, is a hill station located in the Ganderbal District of Jammu and Kashmir, India. It is located about 62 Kilometers from Ganderbal Town and 80 kilometres northeast of the capital city, Srinagar and it is on the way to Leh.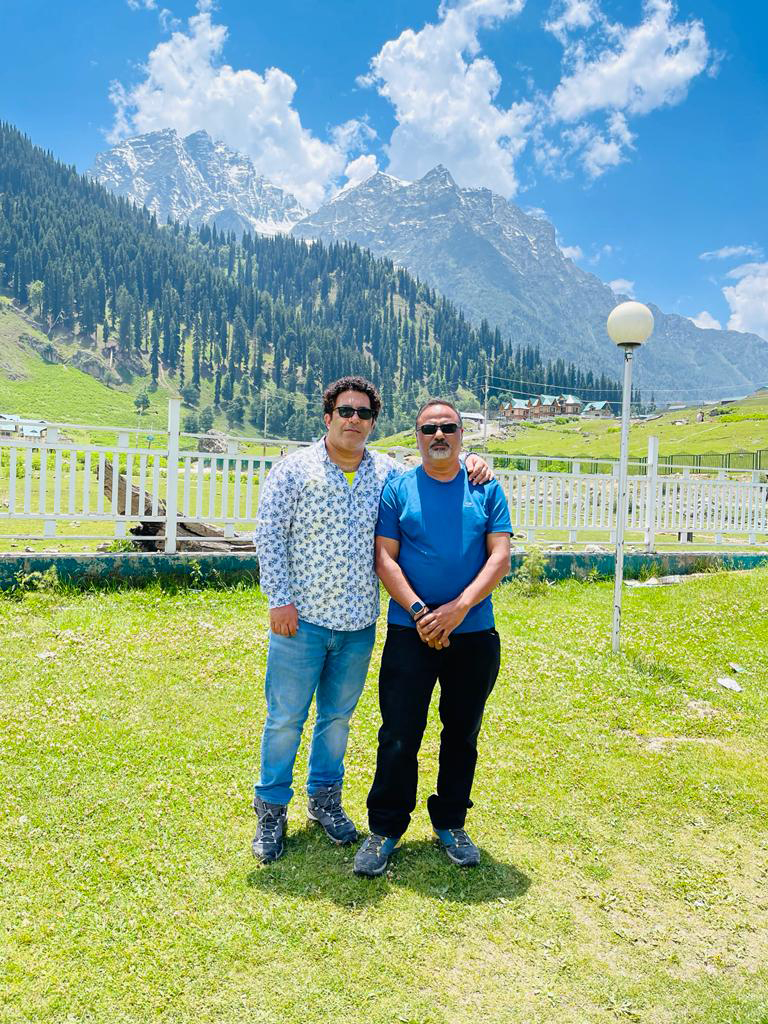 Thajiwas Glacier
No Visit to Sonamarg is complete without visiting Thajiwas Glacier. Thajiwas Glacier, located at an altitude of 9,186 feet at a short distance from Sonmarg in Jammu & Kashmir, is enormous and blessed with magnificent beauty. Overlooked by the Thajiwas mountain and surrounded by meadows, conifer trees and frozen lakes, it is one of the most beautiful sights you will ever come across. Tourists visit Thajiwas Glacier for enjoying its breathtaking sights, building snowmen & enjoying a sledding ride. You can also take a short hike to the several waterfalls surrounding the Thajiwas Glacier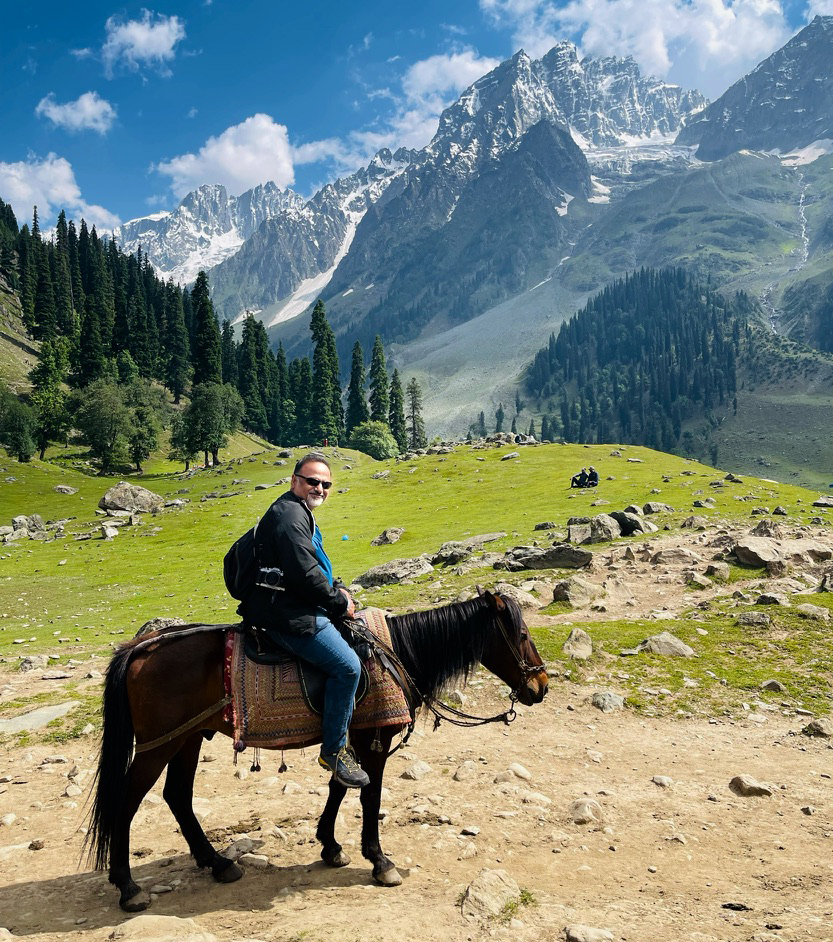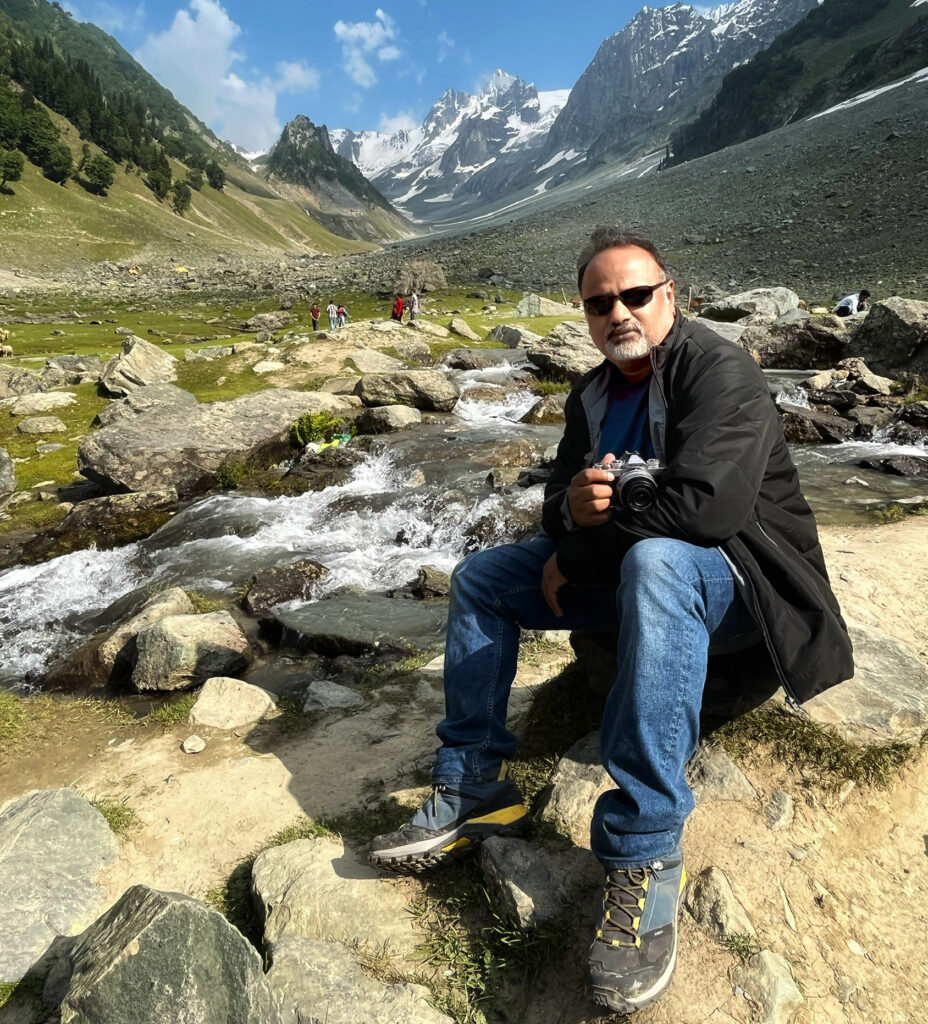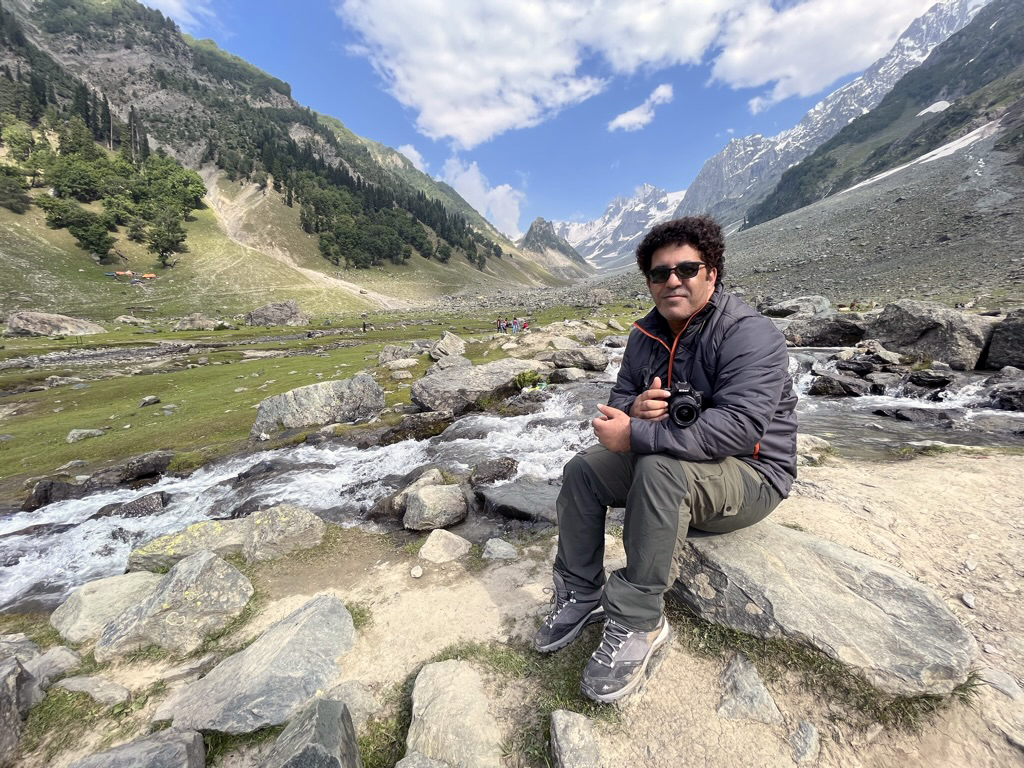 At the glacier area you will find lot of Bakarwal tribe with their sheep. The Bakarwal community is listed as Scheduled Tribes along with Gujjars in Jammu and Kashmir in 1991. They are a nomadic tribe and they spread over a large part starting from Pir Panjal Range to Hindukush to Ladakh located in Himalayan mountains of South Asia. They are goat herders and shepherds at large and seasonally migrate from one place to another with their herds. They are found in the entire Kashmir region between India and Pakistan, and in the Nuristan Province of northeast Afghanistan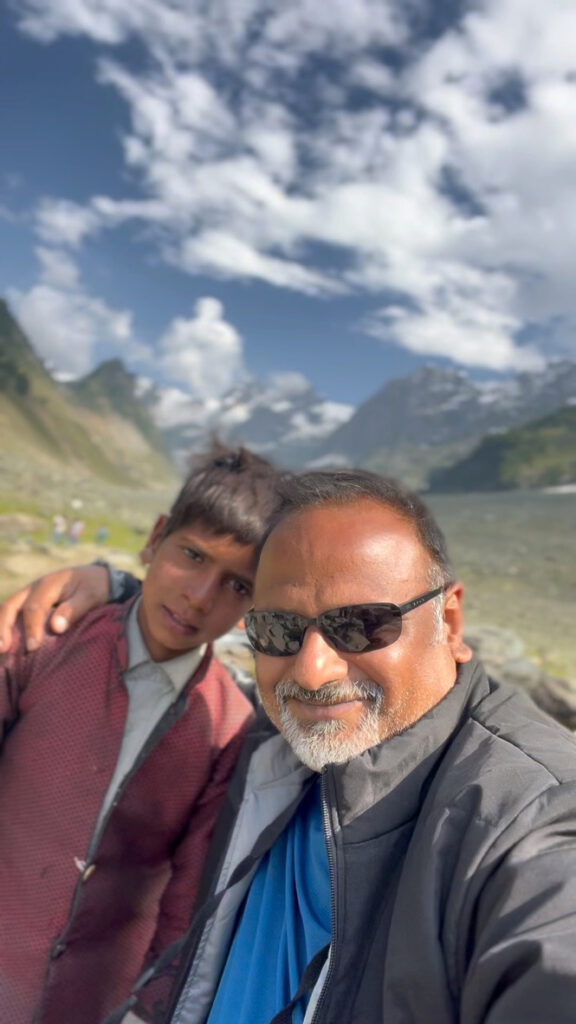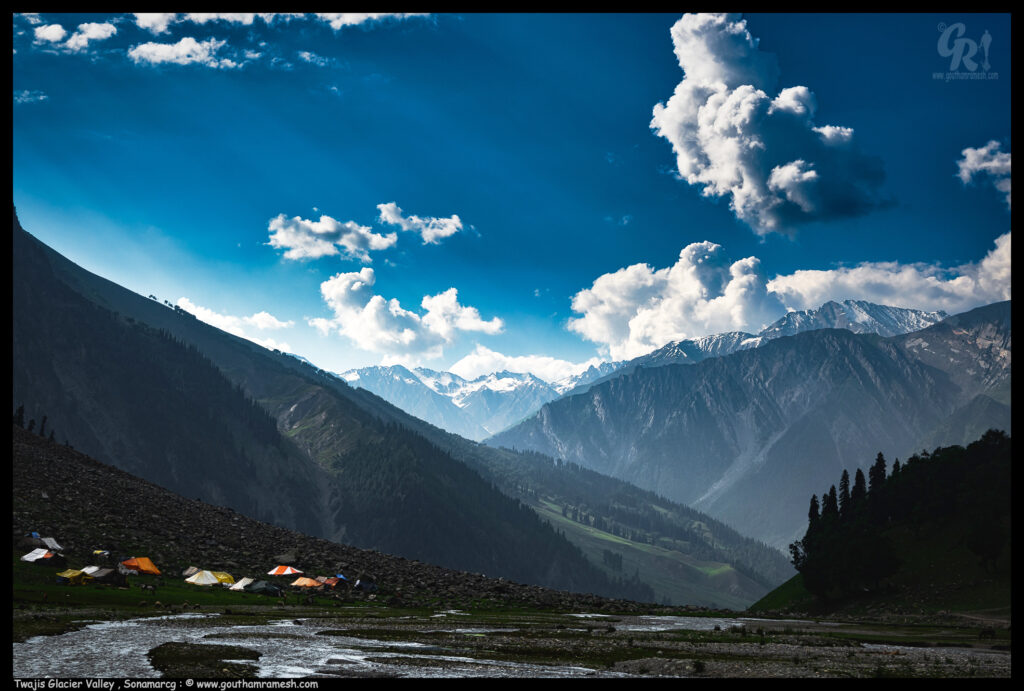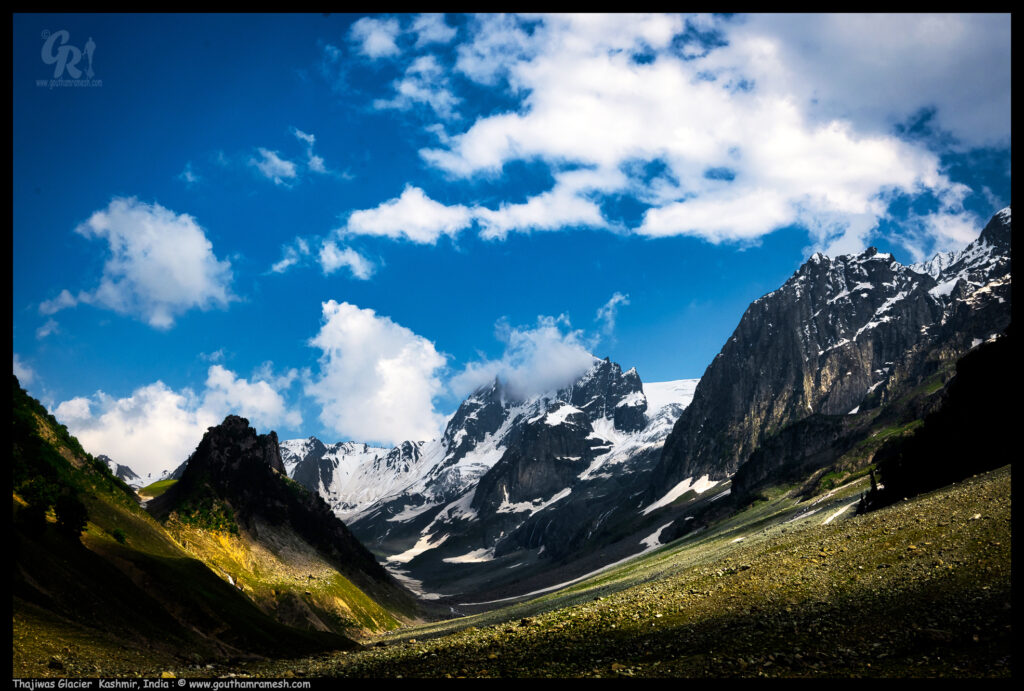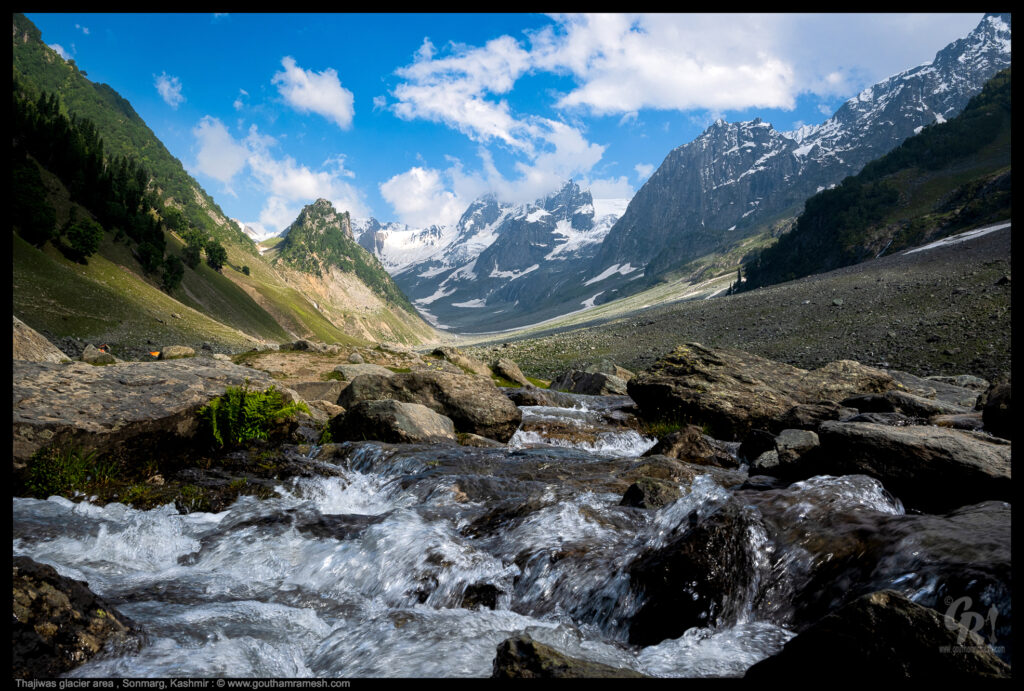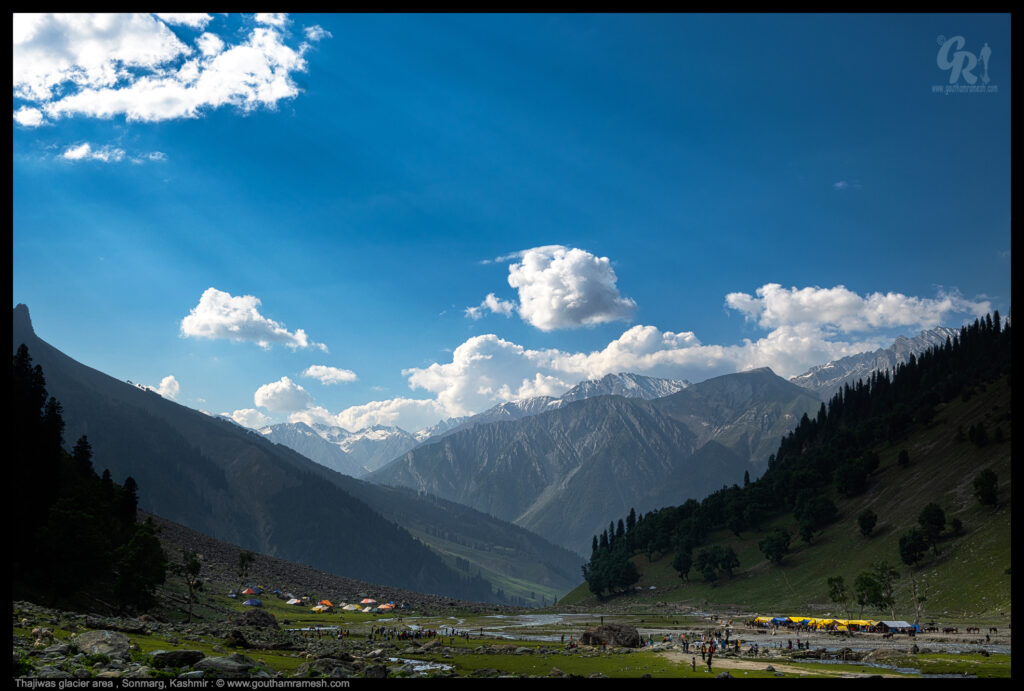 Day 5 : Sonamarg to Leh
This was an adventure of a lifetime, we drove from Sonamarg to Leh via Zoji la pass.
Zoji La is a high mountain pass at an elevation of 3.528m (11,575ft) above the sea level, located in the Kargil district of Ladakh, in India. This strip of rock is not the place for a Sunday drive. It's said to be one of the most treacherous passes in the world.Don't go by my image , this was after we passed shivering and chilling mountain pass.
The road over the pass is termed as the gateway to the majestic Ladakh.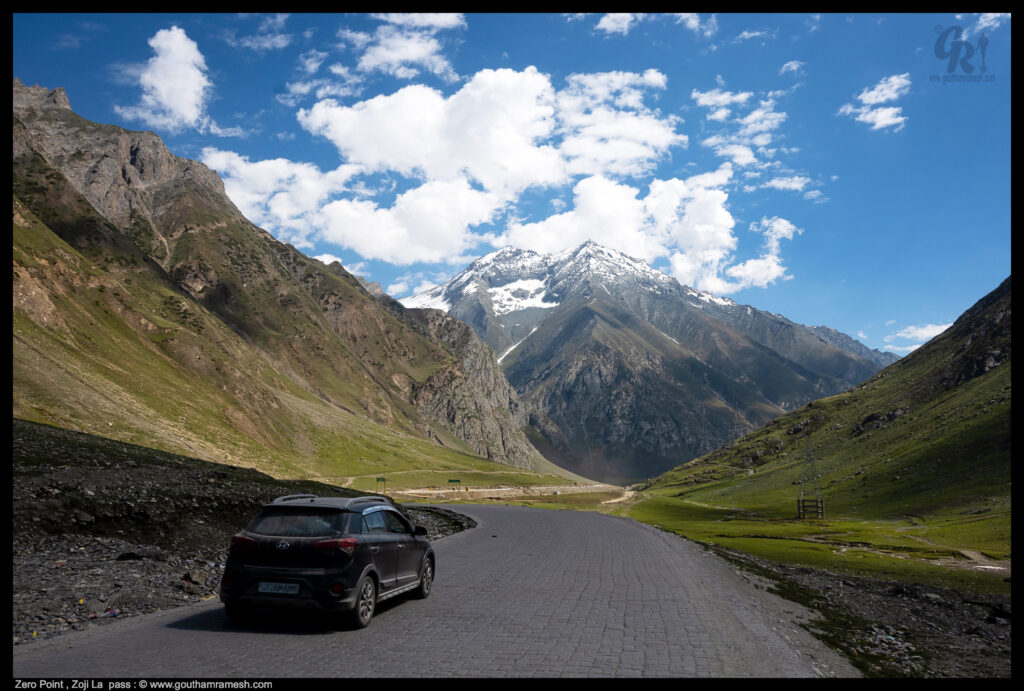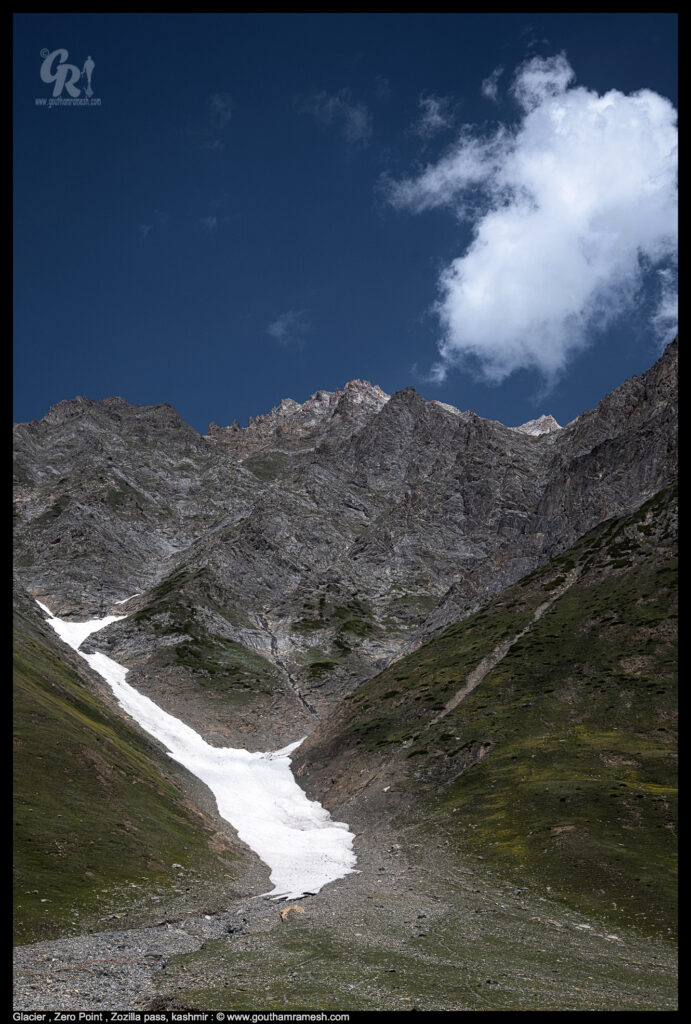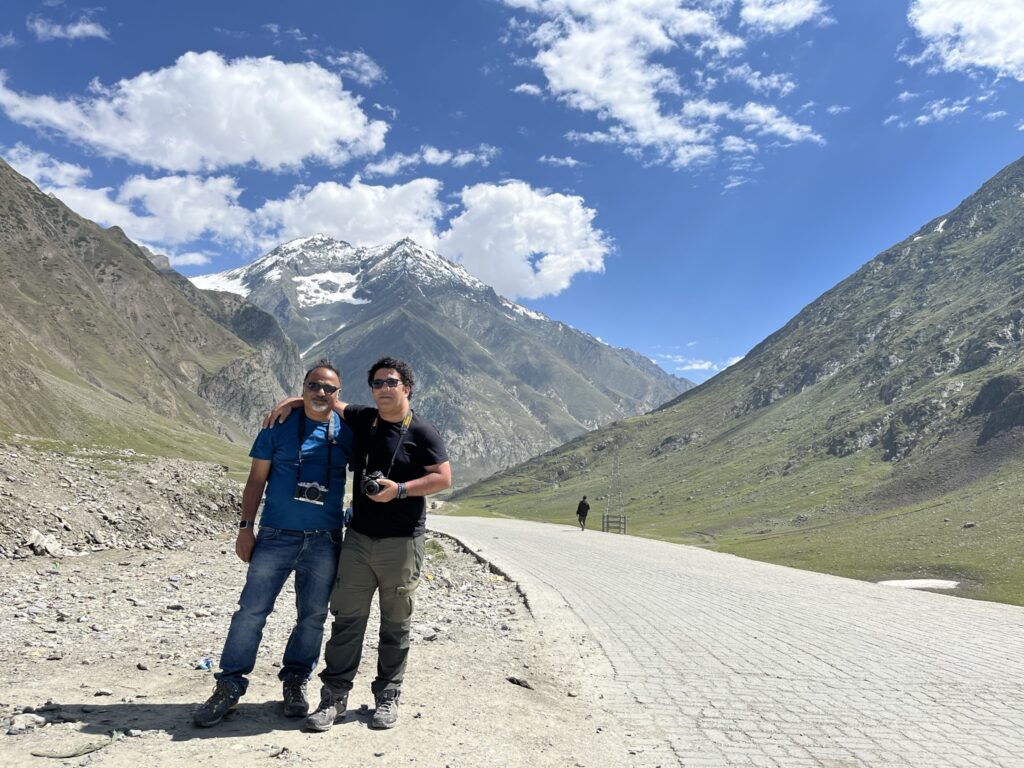 Towards Ladakh a drastic change in landscape
The drive through Srinagar to Leh is amazing and it lets you experience a wide variety of landscapes like green valley surrounded by snow covered peaks to mount passes , but once you cross kashmir valley the landscape of Ladakh is so different , desolate yet beautiful . This drive from Srinagar to Leh is highly recommended for ppl who love driving.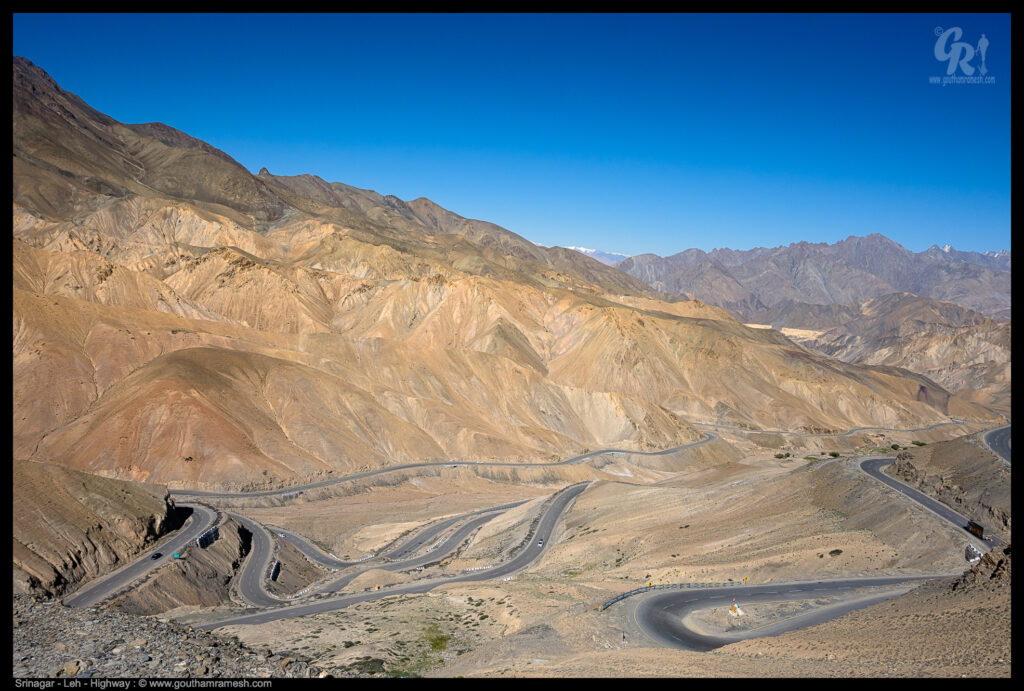 As we drive towards Leh, not only the landscape changes but also the culture and you can see many small stupas dotting the landscape. Stupas are a monument, originally in the shape of a hemispherical mound, that contains the bodily relics or possessions of the Buddha or a revered teacher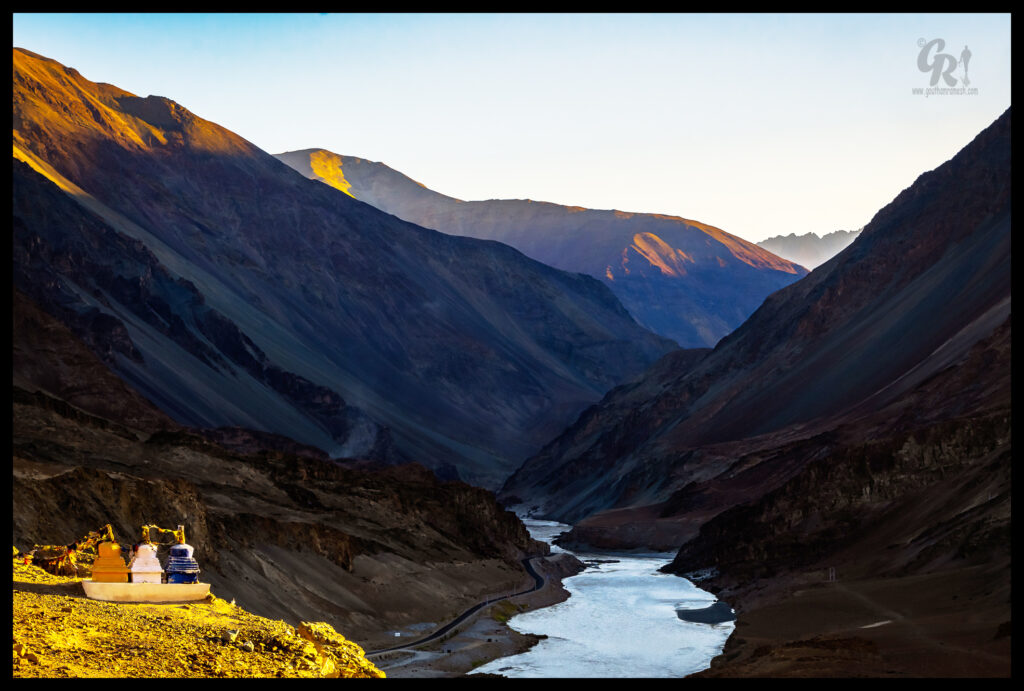 Monasteries in Ladakh are much more than religious centres. Located in heaven that Ladakh is, these famous monasteries are purifying havens where one can find inner peace. This is one such Monastery that dots the landscape .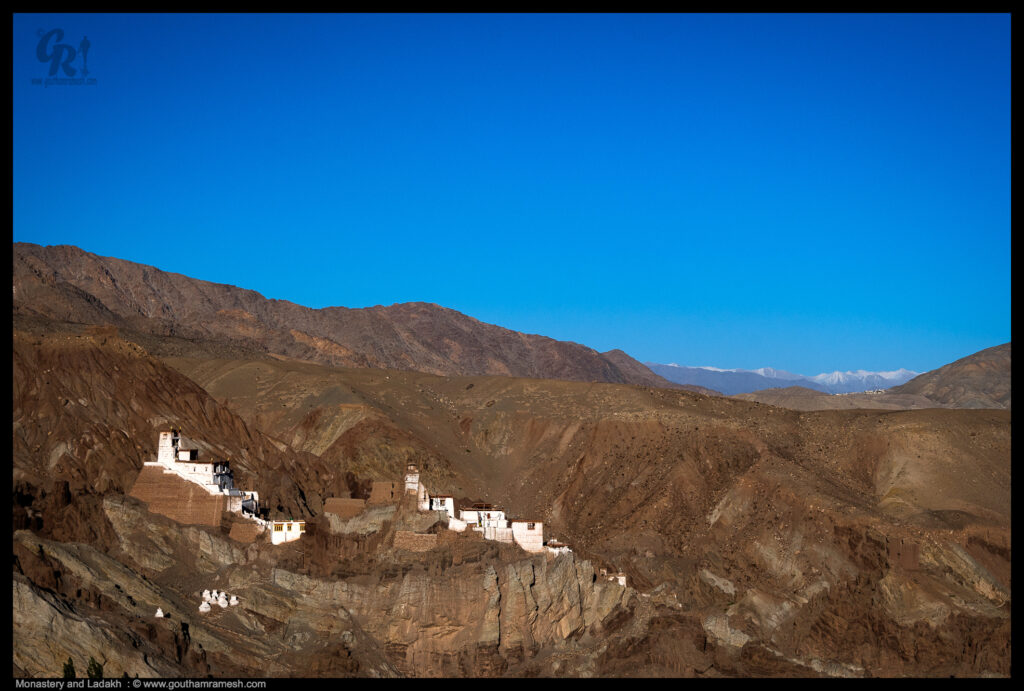 Indus River, Tibetan and Sanskrit Sindhu, Sindhi Sindhu or Mehran, great trans-Himalayan river of South Asia. It is one of the longest rivers in the world, with a length of some 2,000 miles (3,200 km). Its total drainage area is about 450,000 square miles (1,165,000 square km), of which 175,000 square miles (453,000 square km) lie in the ranges and foothills of the Himalayas, the Hindu Kush, and the Karakoram Range;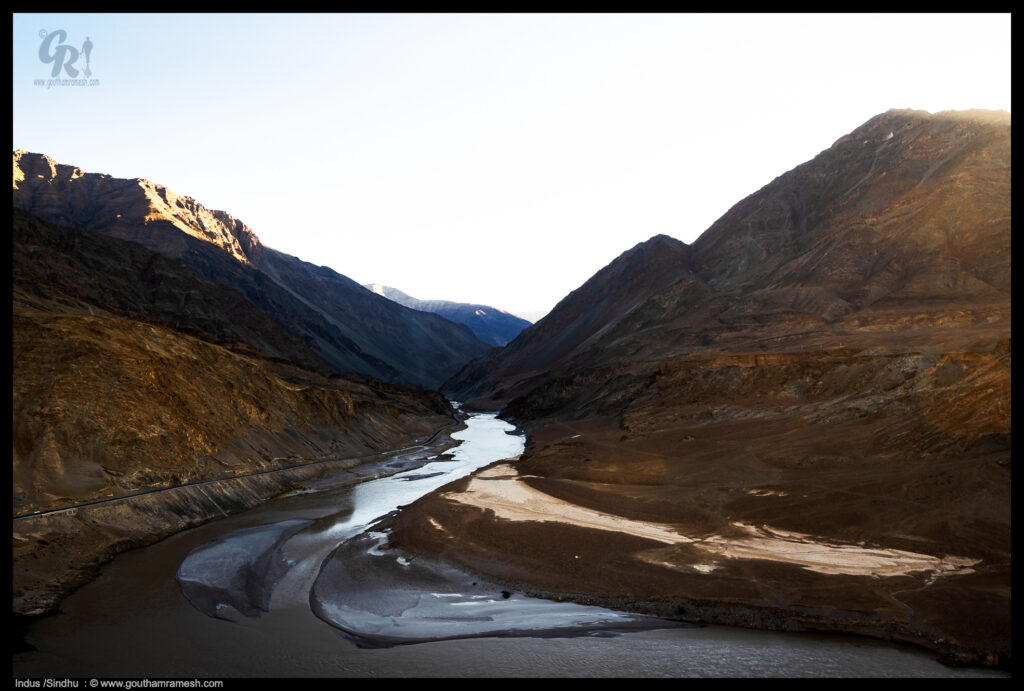 The Indus river originates in the Tibetan Plateau near the Manasarovar range, whereas the Zanskar has its source in the Zanskar valley. Both the rivers kiss each other near the scenic Nimmu valley, that falls between Leh and Kargil. The rivers are clearly distinguished by their colours and the confluence can be best viewed during the spring-summer months, from March to May.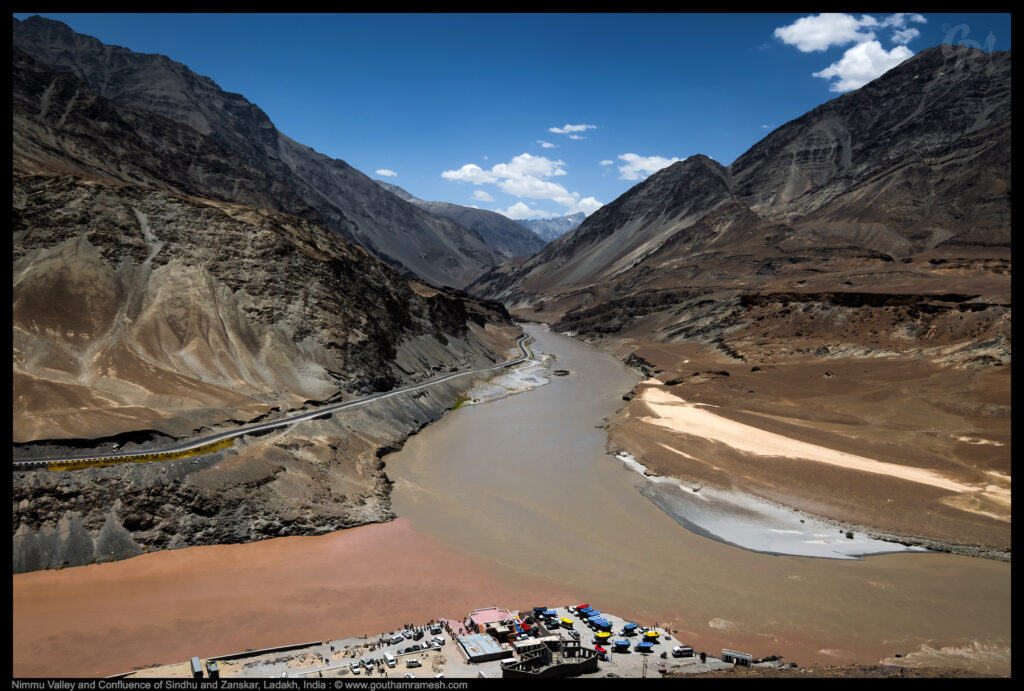 Lamayuru or Yuru Monastery is a Tibetan Buddhist monastery in Lamayouro, Leh district, Ladakh, India. It is situated on the Srinagar-Leh highway 15 kilometres east of the Fotu La at a height of 3,510 metres.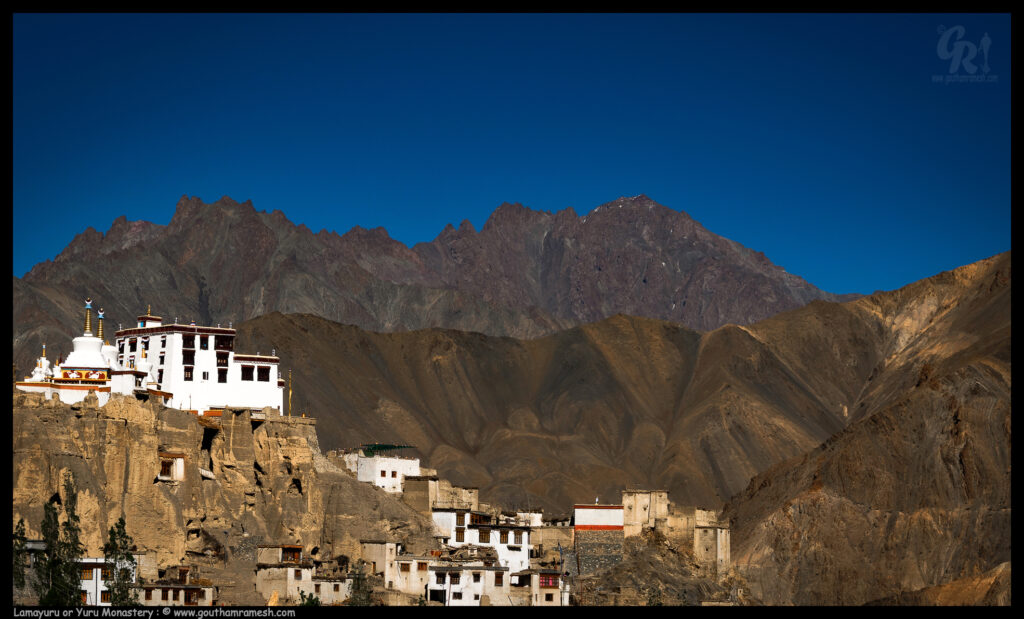 After a 12 hour journey we reached Leh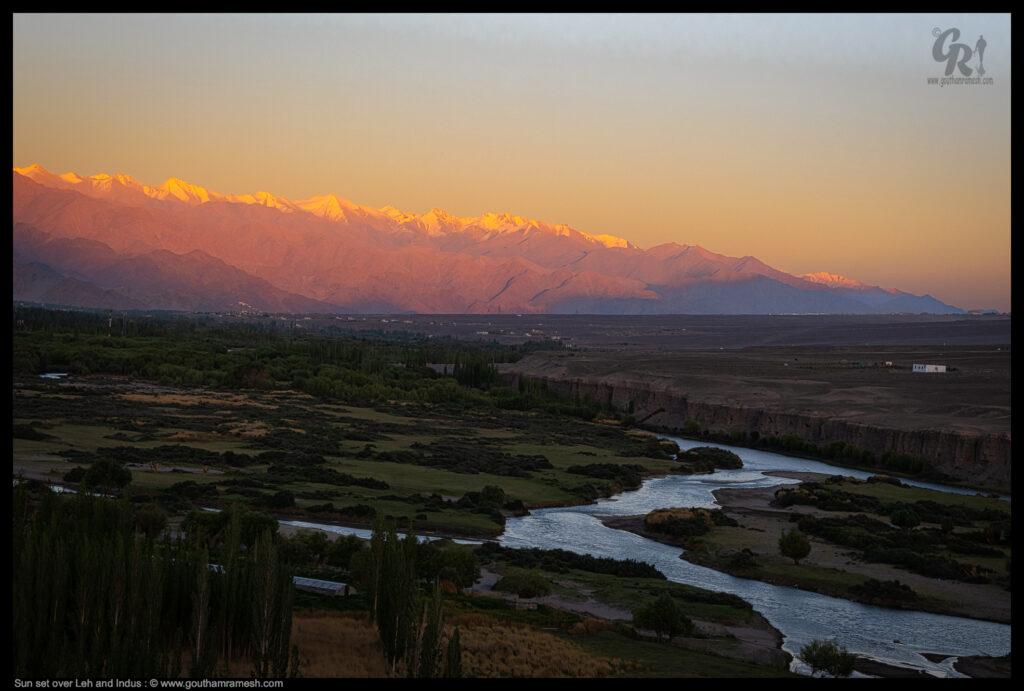 Day 5-6-7 : Leh
Leh is the joint capital and largest city of the region administered by India as a union territory of Ladakh, Here we had to rest at acclimatize for 2 days to get used to Low oxygen levels. But we did some local sightseeing alone with some rest.
Shanti Stupa
Shanti Stupa is a Buddhist white-domed stupa (chorten) on a hilltop in Chanspa, Leh district, Ladakh, in North India. It was built in 1991 by Japanese Buddhist Bhikshu, Gyomyo Nakamura and part of the Peace Pagoda mission. The Shanti Stupa holds the relics of the Buddha at its base, enshrined by the 14th Dalai Lama. The stupa has become a tourist attraction not only due to its religious significance but also due to its location which provides panoramic views of the surrounding landscape.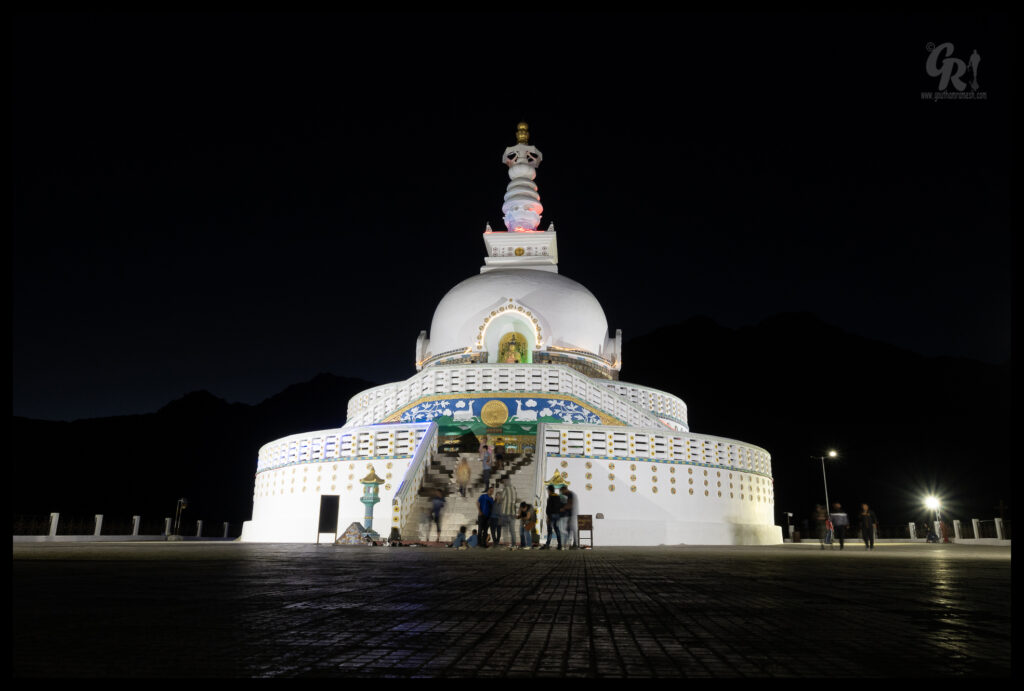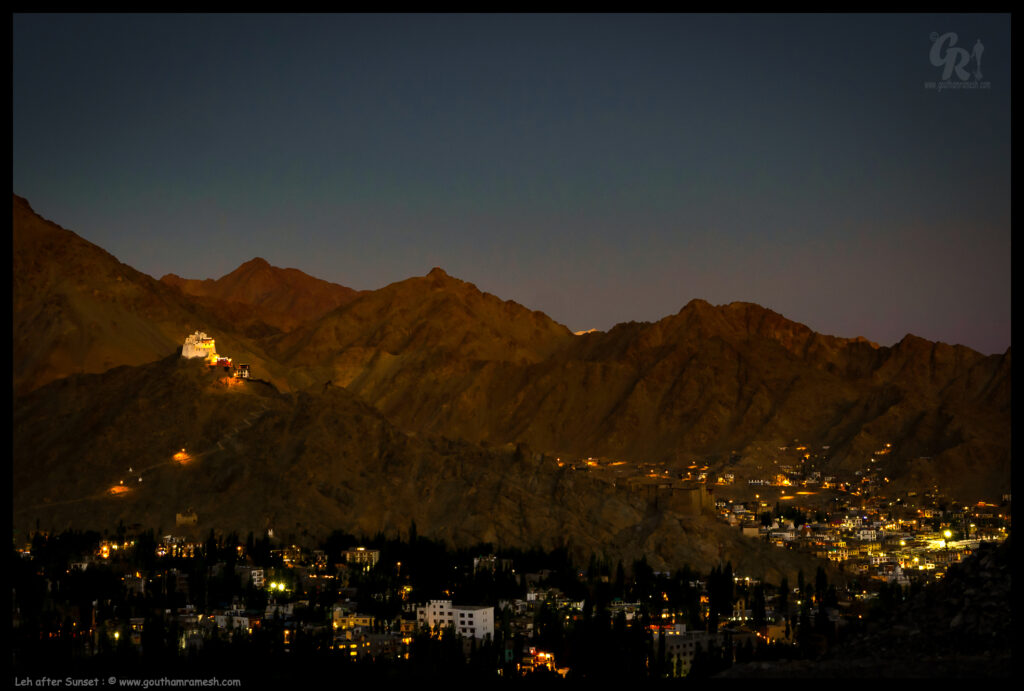 Matho Monastery
Matho Monastery, or Matho Gonpa or Mangtro Monastery or Mangtro Gonpa, from the Tibetan "mang" that means "many" and "tro" that means "happiness", is a Tibetan Buddhist monastery located 26 kilometres southeast of Leh in Ladakh, Northern India, on the banks of the Indus River. The village of Matho is located at the mouth of a deep gorge running out of the Zanskar Range and across the Indus. It is directly opposite Thikse Monastery.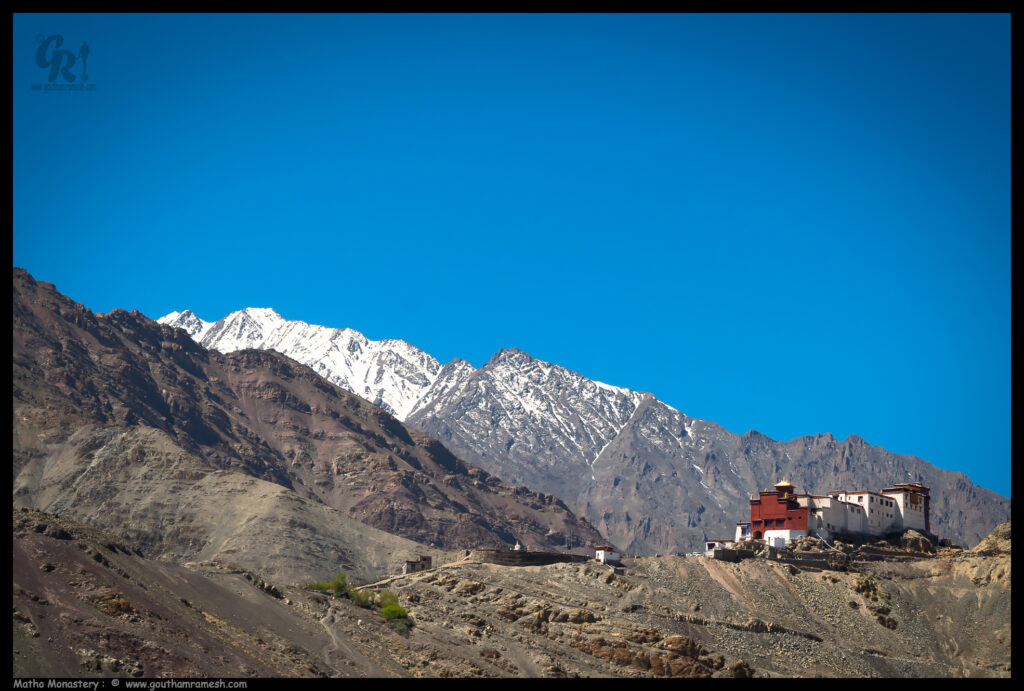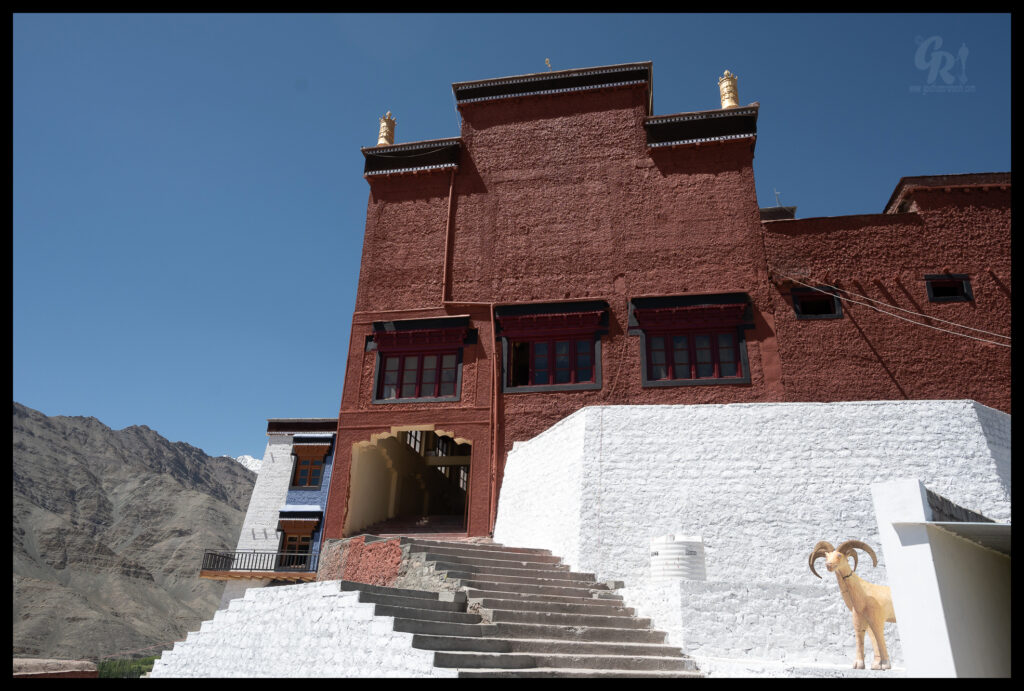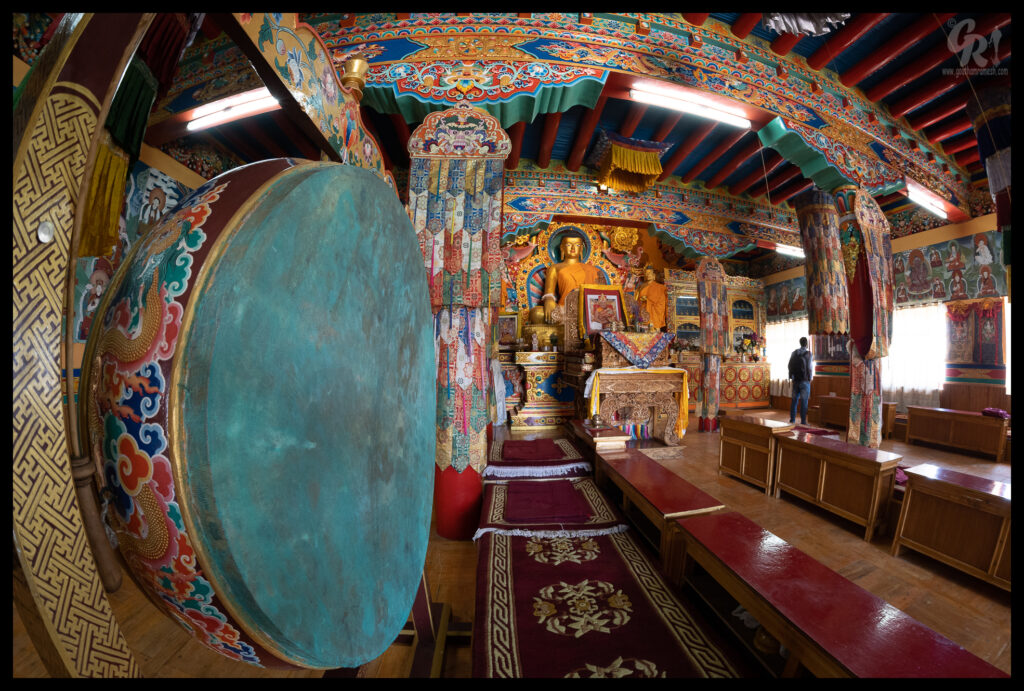 Sindhu Ghat
Sindhu Ghat is the banks of the Indus River in the Ladakh. It is a very peaceful river-bank in the surreal landscape of the Ladakh. Sindhu ghat is quite close to Leh and can be easily combined with a visit to Shey palace and Stok village.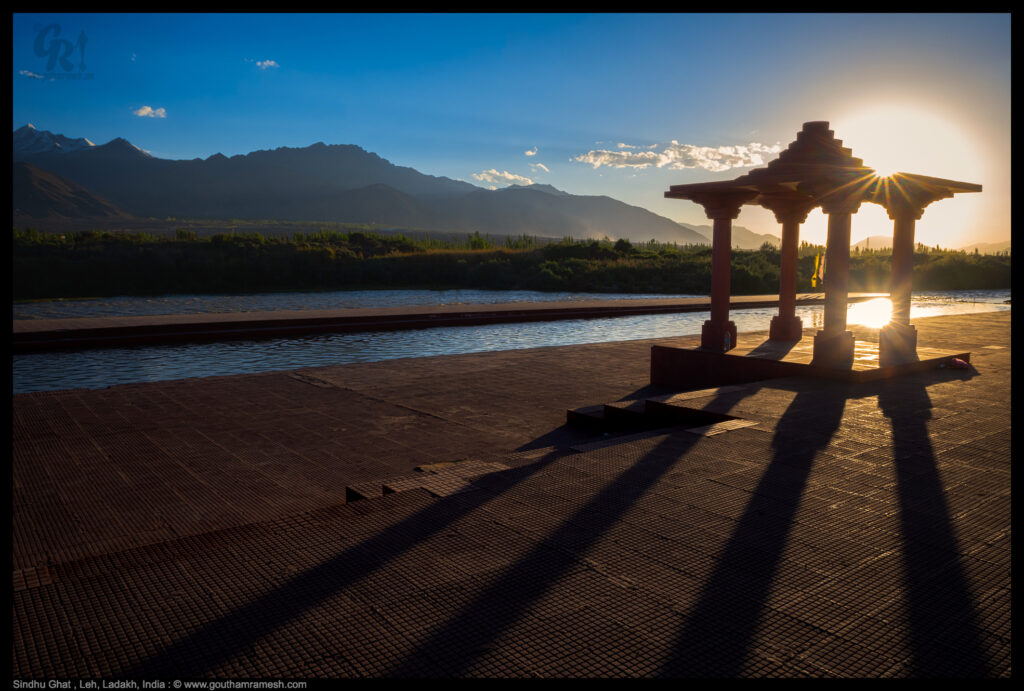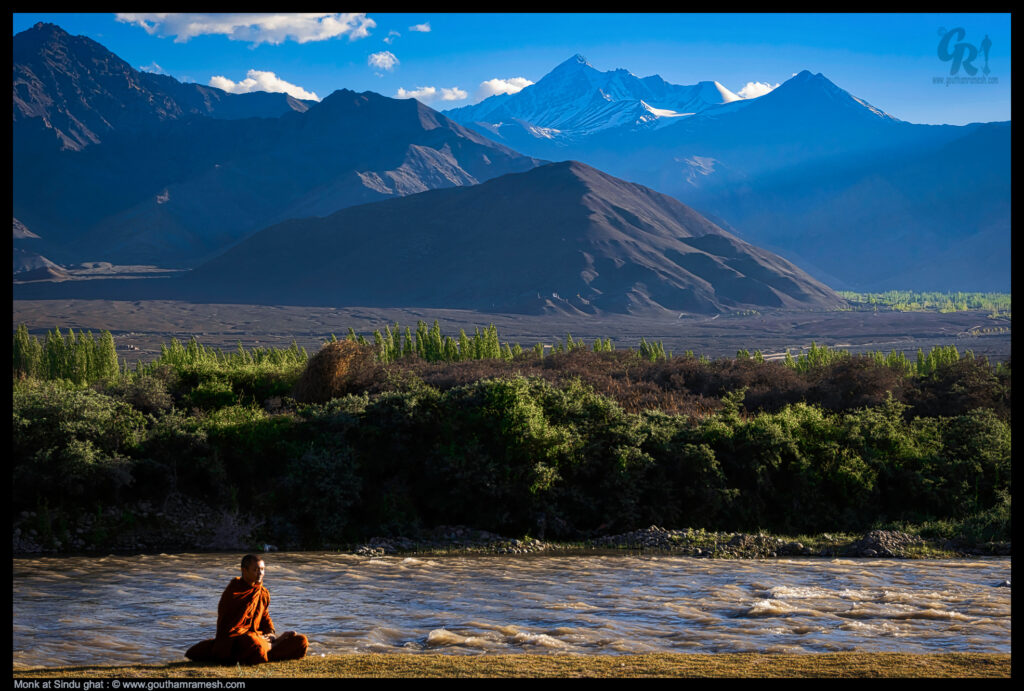 Teju!
Tejaswini is a cousin of mine and I met her in Leh! She is a a brave and adventurous soul who stayed Himalayas for couple of months and who travelled Himachal pradesh and Ladakh on a scooty. You can see her images on her instagram page. https://www.instagram.com/tejaswini_manohar/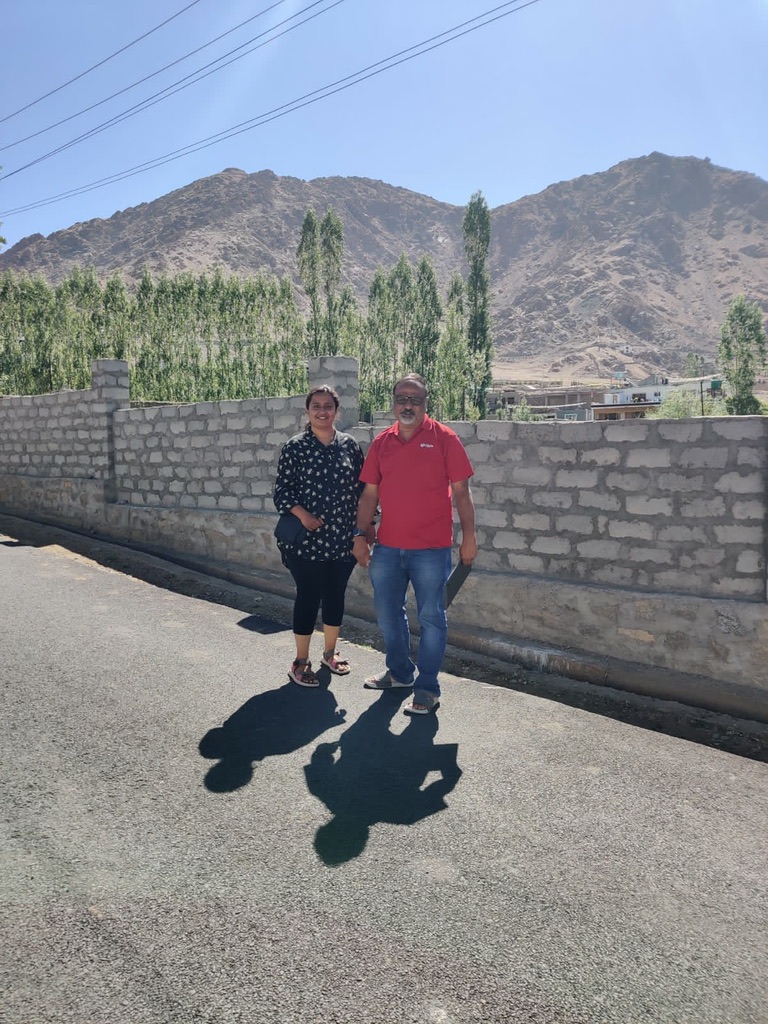 Day 7-8 : Leh to Nubra
After 2 days of acclimatization we started driving towards Nubra Valley.
Leh-Ladakh- Land of high passes is the epitome of unlimited adventure and unfathomable beauty. One of the gems of this newly made union territory is the mesmerizing Nubra Valley. This is a fantastic stretch of trail and Leh to Nubra Valley is enjoyed by every traveler. Starting from the capital of Ladakh you get to cross one of the highest motorable roads- Khardung La. From there you will go ahead to Khalsar which is another wonderful spot on this trail.
Crossing the Shyok River, you then have to ride along the Nubra River to reach Nubra Valley. It is a tri-armed valley that sees a separation from Shyok and Siachen Rivers. Nubra is unlike any other valley in the entire country because of the magnificence it has on offer. This breathtakingly beautiful valley is popular for its picturesque landscapes and cold desert. Being the top tourist attraction of Ladakh, Nubra Valley is also famous for Hundar Village and Diskit Monastery. These are two of many go-to attractions in Nubra Valley.
Khardungla Pass!
Khardung La or Khardung Pass is a mountain pass in the Leh district of the Indian union territory of Ladakh. The pass is on the Ladakh Range, North of Leh, and connects the Indus river valley and the Shyok river valley. It also forms the gateway to the Nubra valley, beyond which lies the Siachen Glacier. A motorable road through the pass was built in 1976, and opened to public motor vehicles in 1988. Maintained by the Border Roads Organisation, the pass is important to India as it is used to carry supplies to the Siachen Glacier. The road is one of the world's highest motorable roads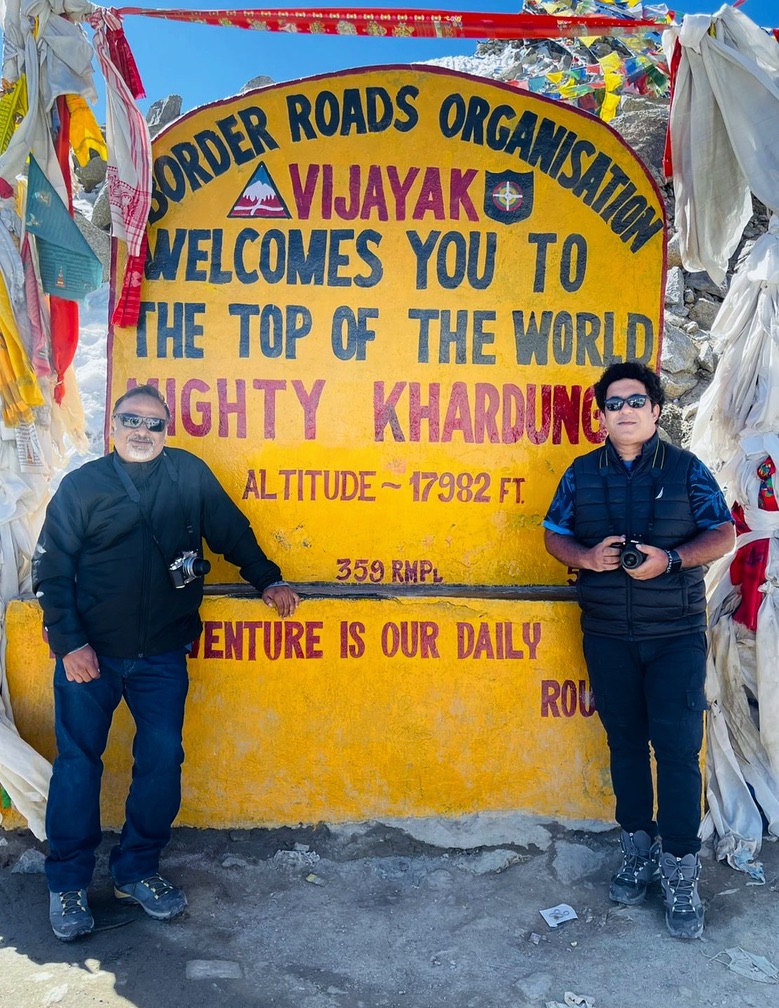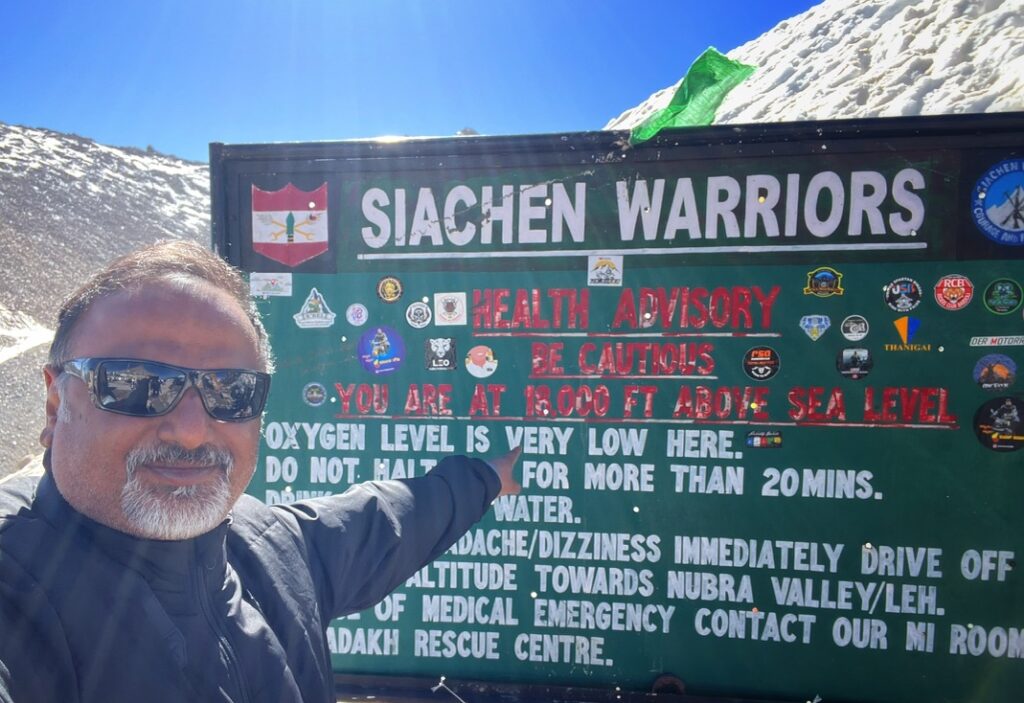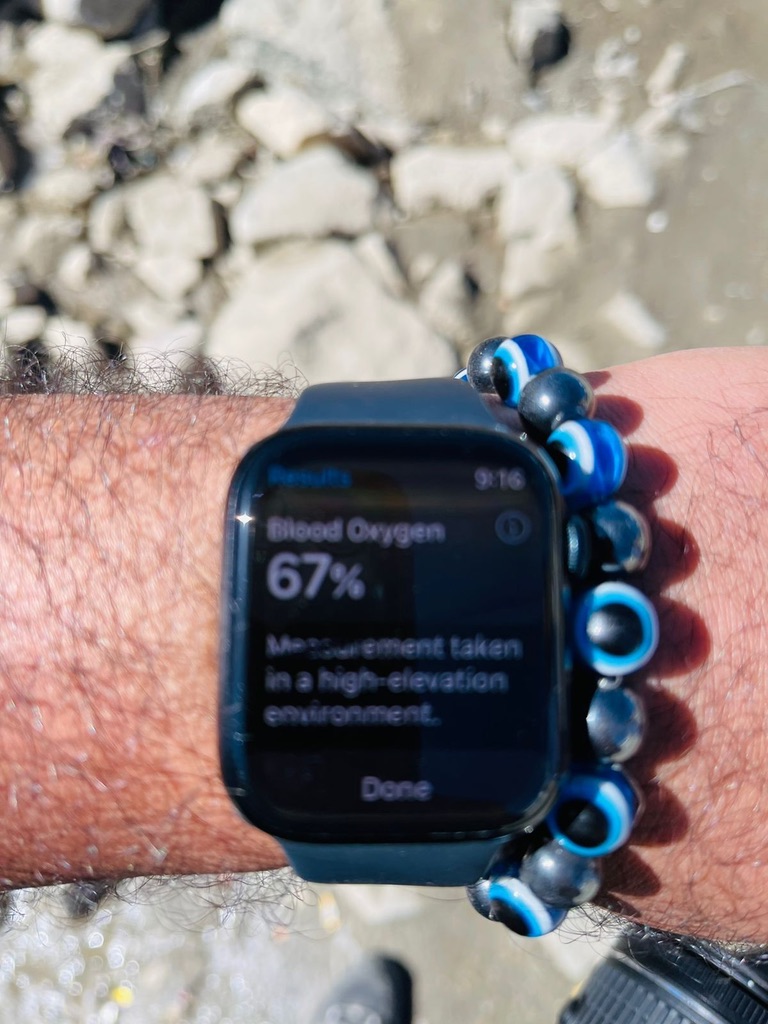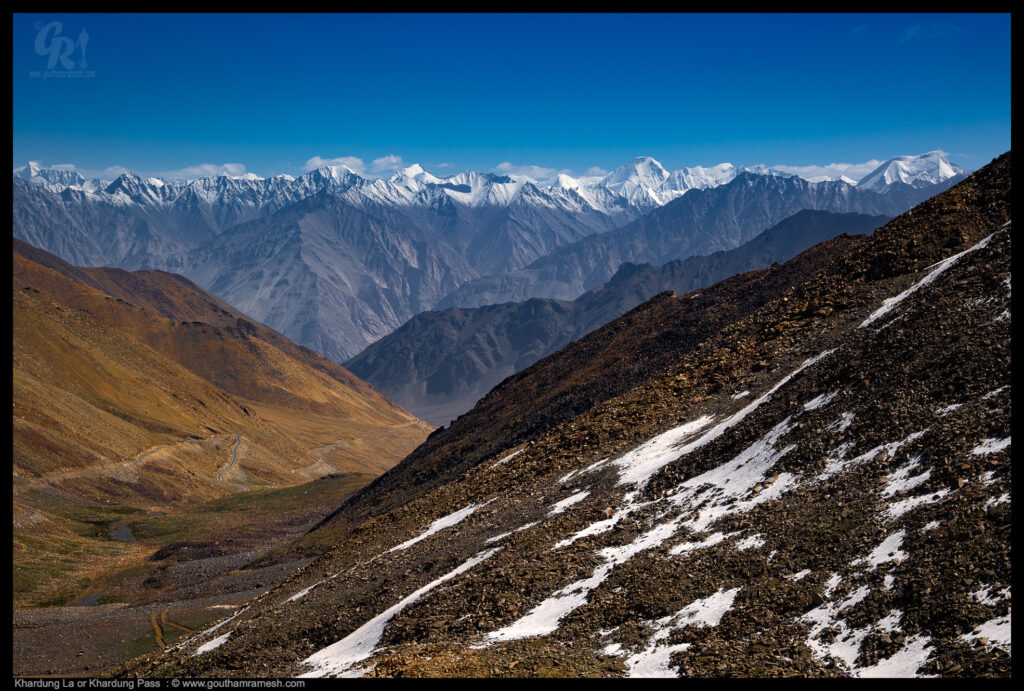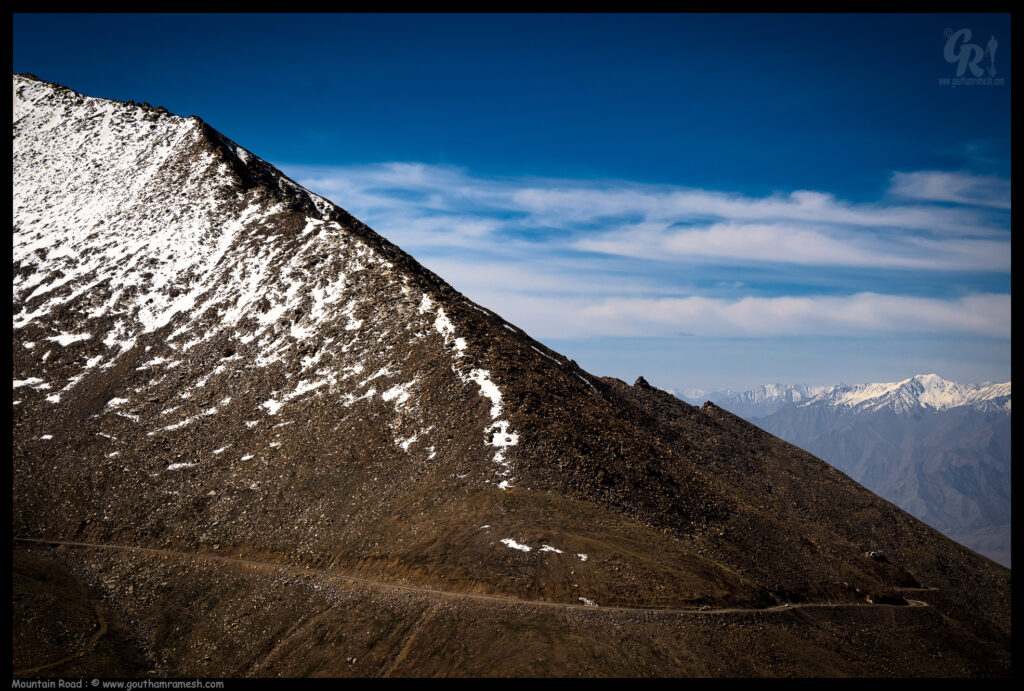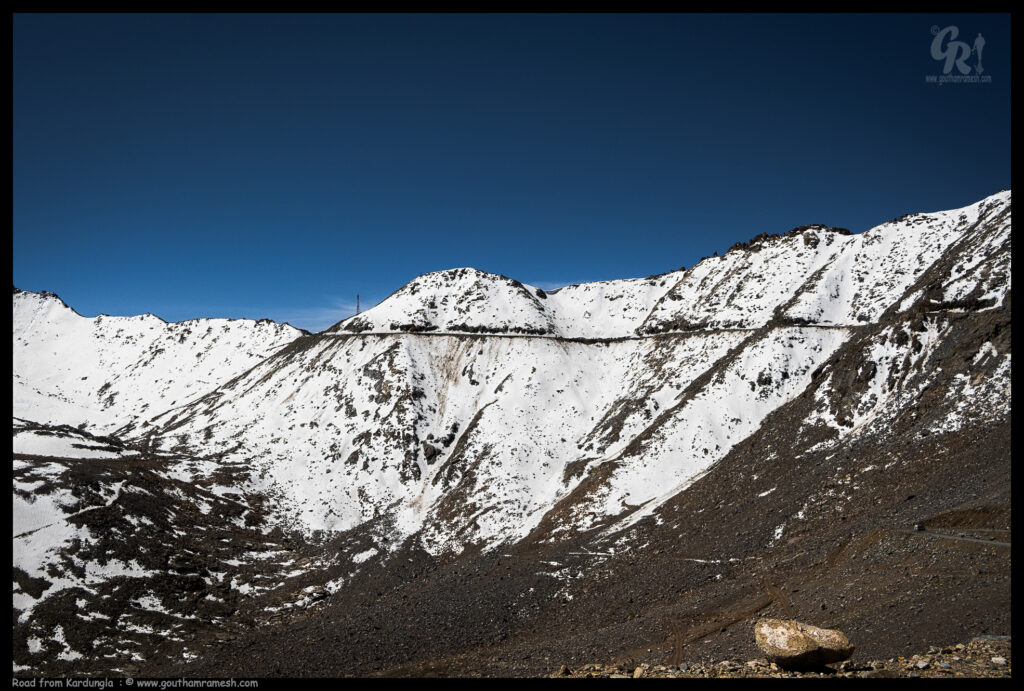 Nubra
Known for its orchards, scenic vistas, Bactrian camels and monasteries; Nubra Valley is the Northernmost part of Jammu and Kashmir. Situated about 150 km from Leh, Nubra Valley is known as the Orchard of Ladakh and was originally called Ldumra which meant the valley of flowers.
Surrounded by snowcapped Himalayan ranges, Nubra valley lies sandwiched between Tibet and Kashmir. The view of the valley is picturesque and breathtaking. During winter, the whole valley looks like landscape of the moon (reason for calling Moonland) and in summer full of greenery.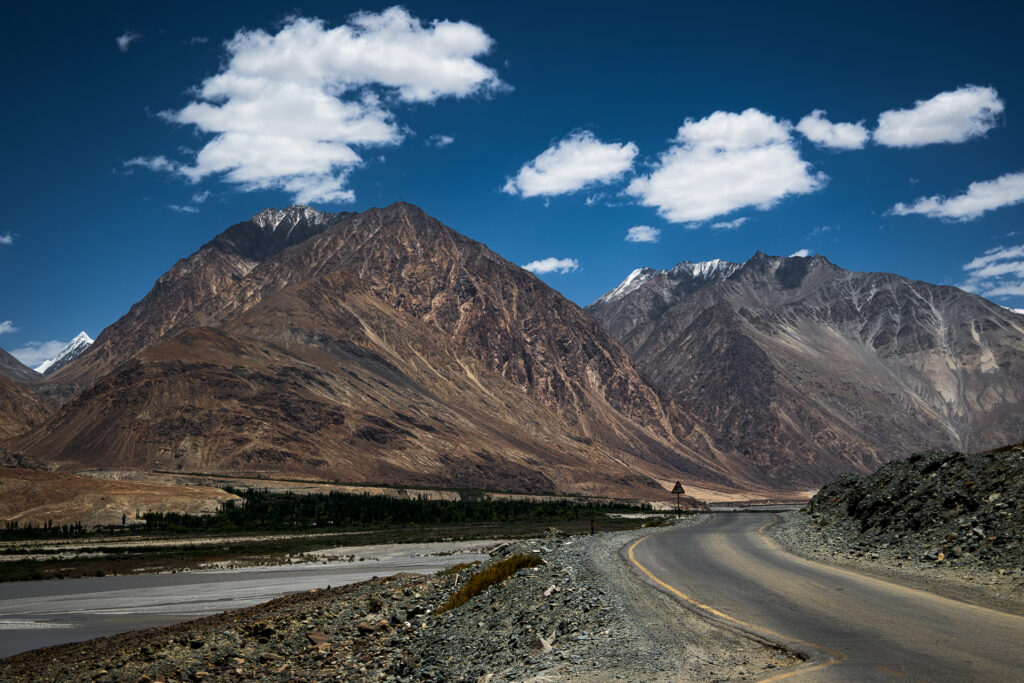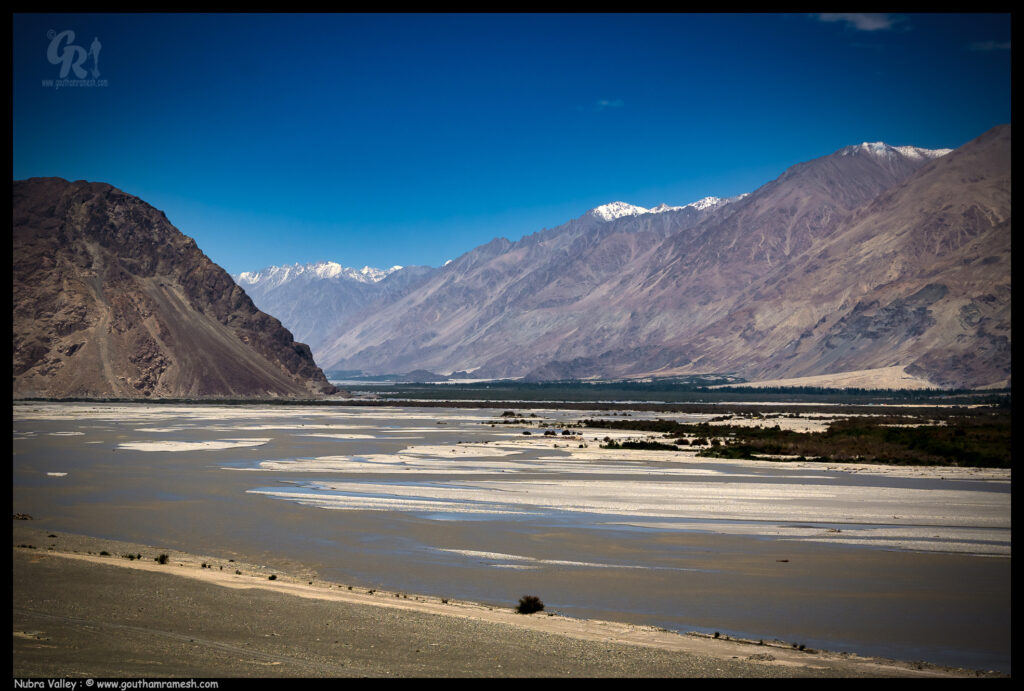 Hunder
Nubra Valley in Ladakh holds so many surprises for the visitors. One such surprise awaits you at the Hunder Sand Dunes, located about 10 kilometers from Diskit village. Usually, people think of brown sand & one humped camels when the word desert visits their mind, but a different picture awaits you in Hunder. They are famous because of their white rolling sands, with a river flowing close by, trees & snow-capped mountains in the distance. It is unbelievable, when one thinks of it, that a desert could exist at so high an altitude! Equally surprising is the sight of the double humped Bactrian camels, whose two humps enable them to develop resistance to cold, drought & high altitudes. As the evening approaches, and the barren mountains are covered with the crimson hues of the sun, you wonder how such a place could exist in this mad chaotic world of ours.
As sun sets, the colors that the mountains take are breathtaking and with bactrian camels dotting the landscape its a paradise.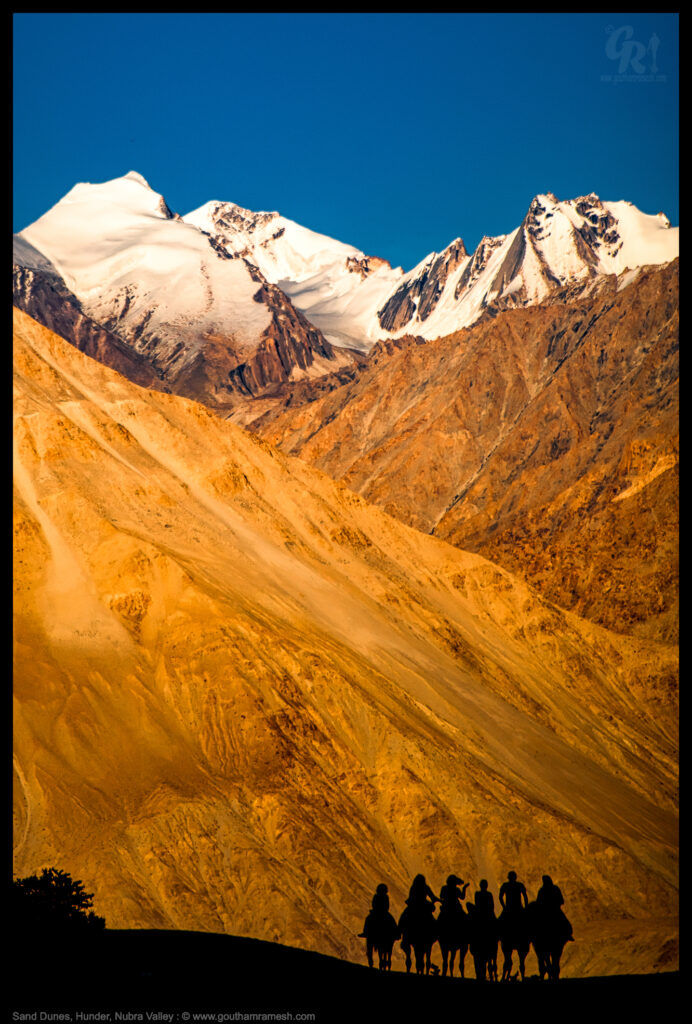 The Bactrian or double-humped camel is one of the last remnants of the Silk Road trade in India. These camels, from China and central Asian countries such as Mongolia and Kazakhstan, would carry heavy loads along the rugged terrain of the trade route via Ladakh.
With the closure of the Silk Road, many were left abandoned in Ladakh's Nubra Valley. The development of modern transport facilities in the remote areas meant the animals weren't needed anymore. Overlooked and uncared for, their numbers dwindled, pushing them to the brink of extinction in the country.
Since the early 2000s though, the number of Bactrian camels in Nubra has increased—thanks to the residents of the Hunder village in the valley. In 2003, they decided to start camel safaris. As the initiative grew in popularity, the villagers formed the Central Asia Camel Safari, a registered cooperative society in 2009. Other villages in the region, such as Sumoor, Diskit, and Tigger, also jumped on the bandwagon, forming their own camel unions.
Today these safaris, whether along the breathtakingly beautiful Shyok River in the Nubra valley or in areas close to the base camp of the Siachen Glacier, are a big draw with tourists.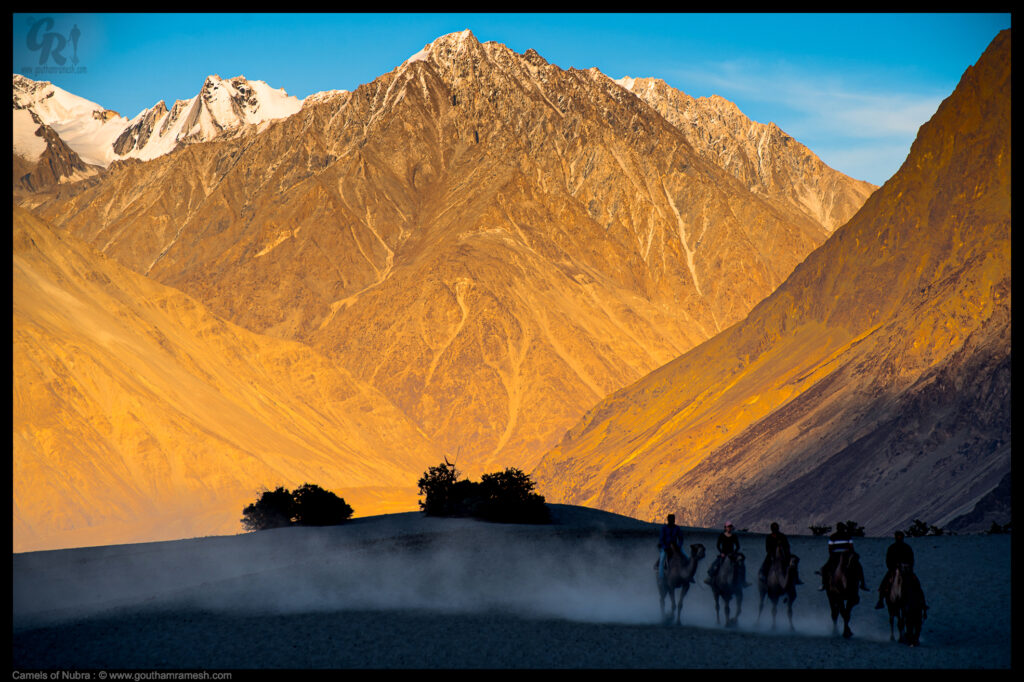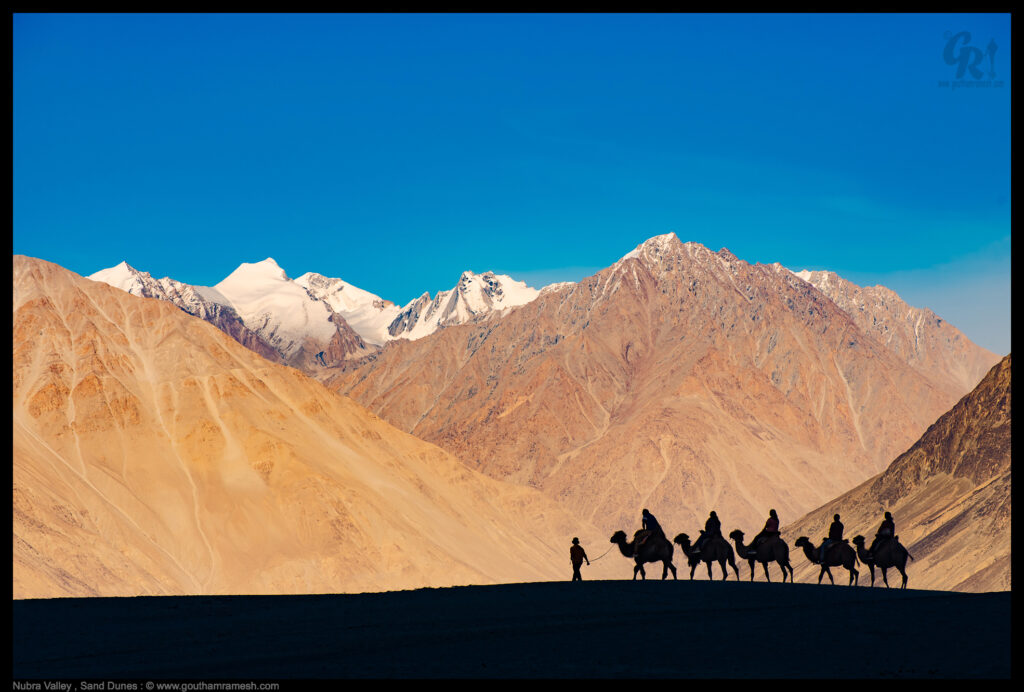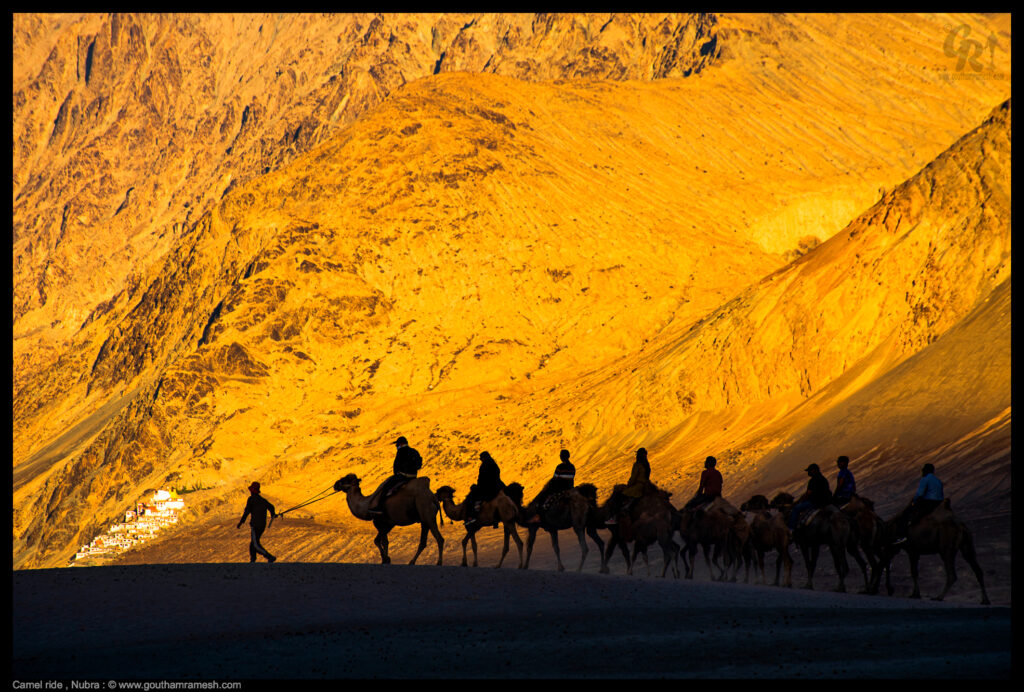 Day 8-9 : Nubra – Drass
The return leg of our journey started from Hunder to Drass. It was a fantastic drive back and we drove through Kargil and stayed at Drass.
Drass
Dras (also spelt Drass) is a hill station in the Kargil district of the union territory of Ladakh in India. It is on the NH 1 (former name NH 1D before renumbering of all national highways) between Zoji La pass and Kargil town. A tourist hub for its high altitude trekking routes and tourist sites, it is often called "The Gateway to Ladakh". The government's official spelling of the town is Drass.
Traditionally, Dras is known as Hem-babs, which means "snow land" with the word "Hem" meaning snow. The average temperature of Dras in winter is -20 degrees Celsius and Dras is the coldest place in India, experiencing an altitude-influenced Continental Mediterranean climate.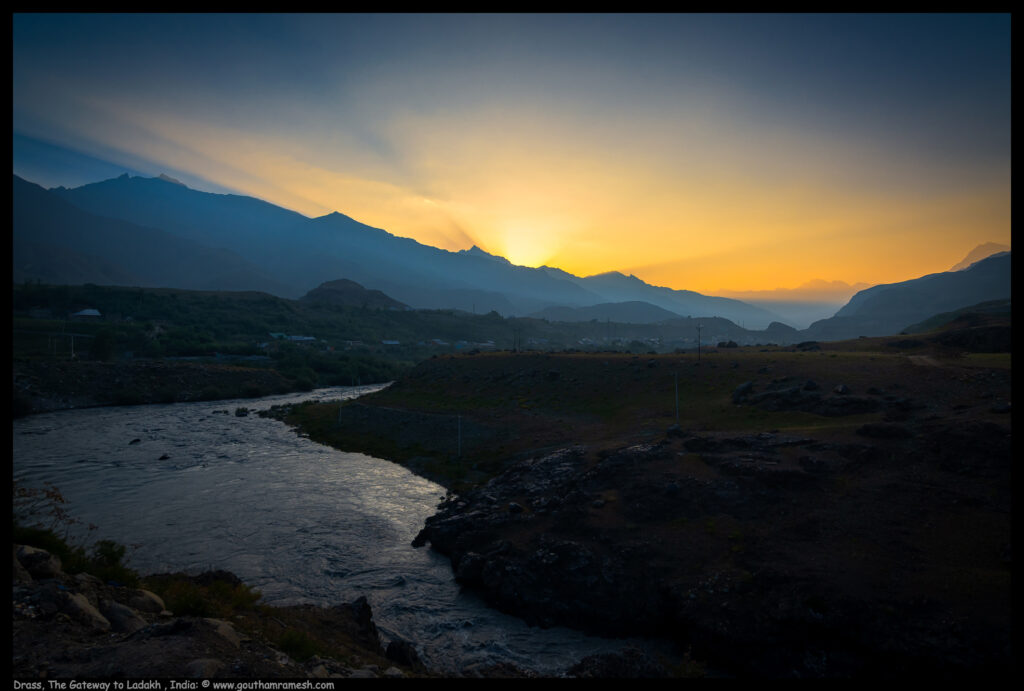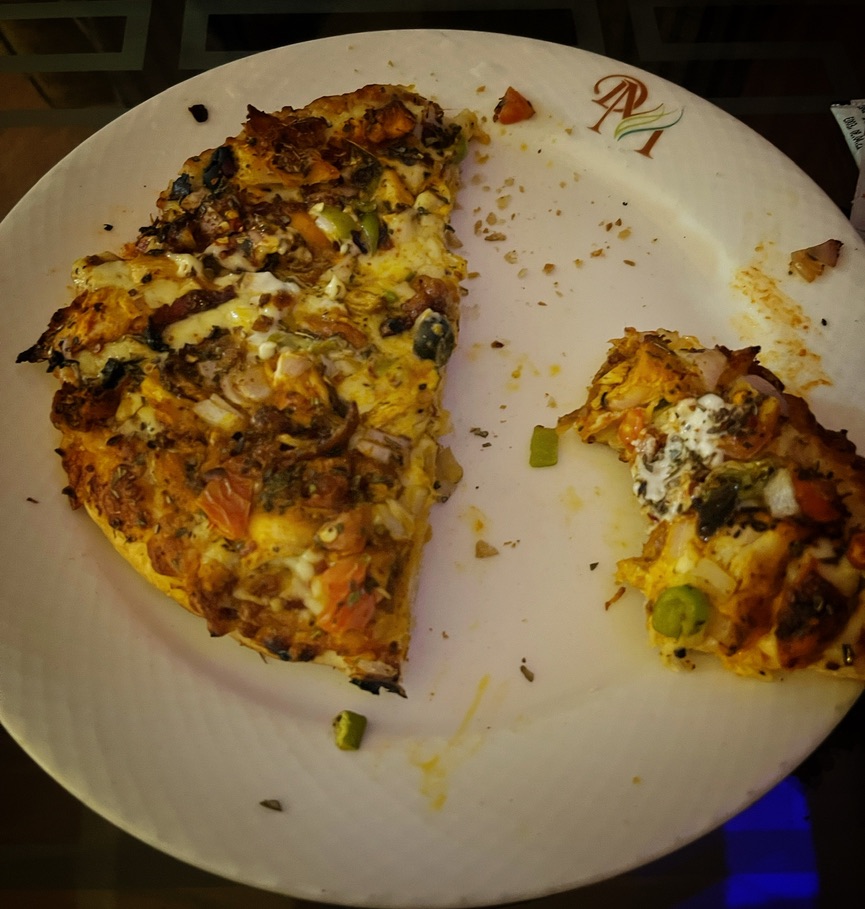 Day 9-10: Drass- Srinagar
On this day we drove from Drass to Srinagar and also passed through Zojila pass again and had a view of Baltal Base camp and Draupadi Kund
As a child, I often wondered if destinations described in mythical stories were real. One such destination en route Drass from Zoji La, is Draupadi Kund, a magical little lake, surrounded by capped peaks and the misty blue sky. There are many stories attached to this lake. A belief exists that here in Pandaras, a village on the outskirts of Drass is where Draupadi, the daughter of King Panchala in Mahabharata, bathed before finally ascending to the heavens in reach of the higher Himalayas.
You might easily miss this place while you drive, so look out for boards.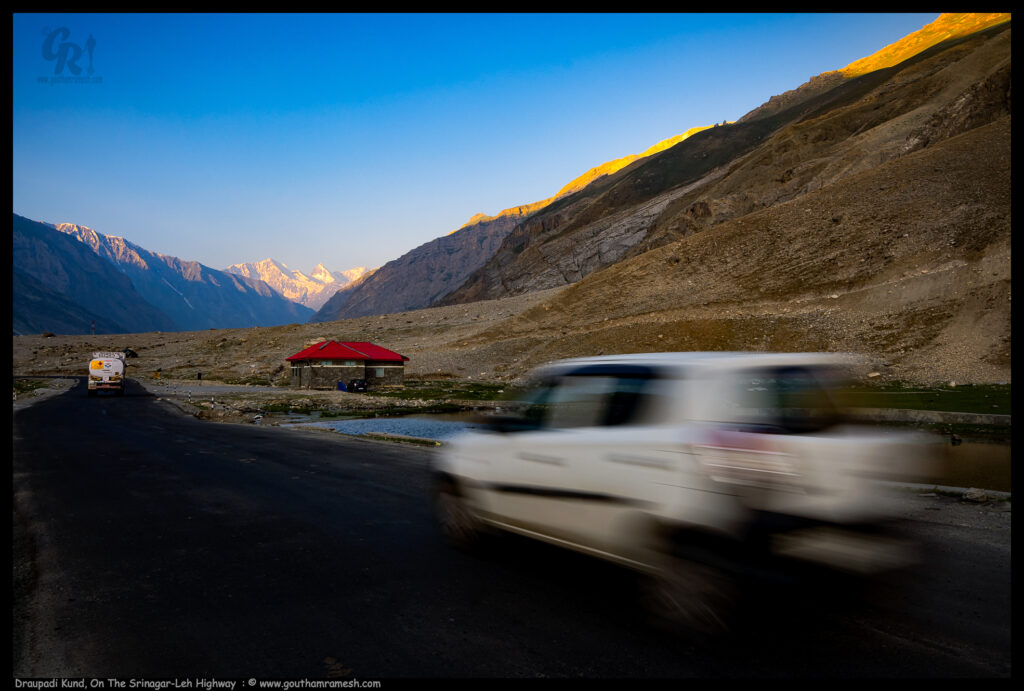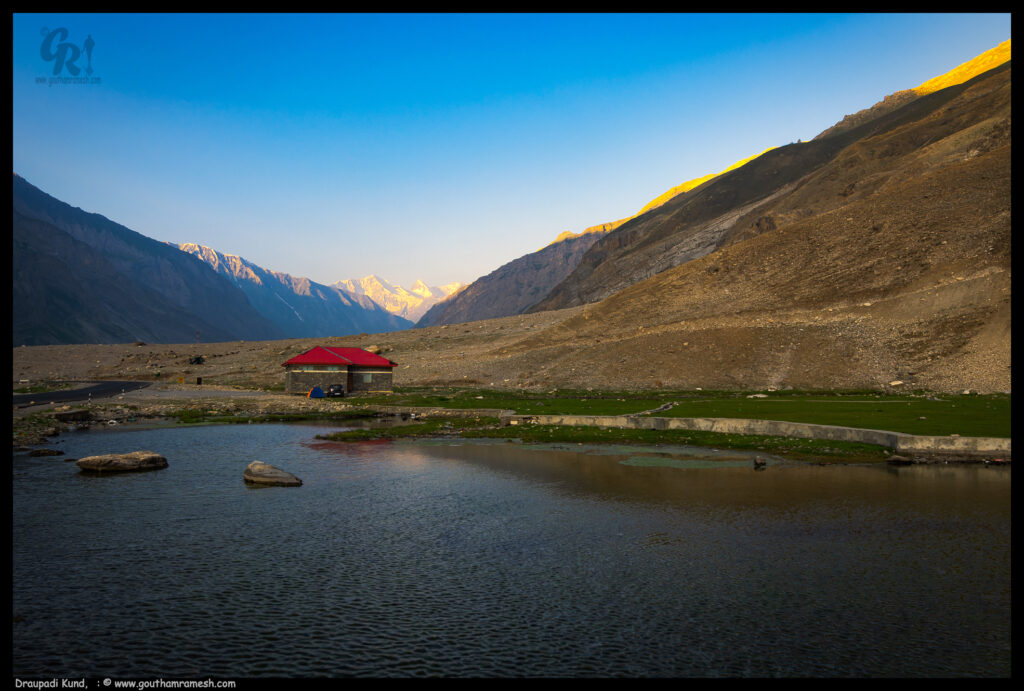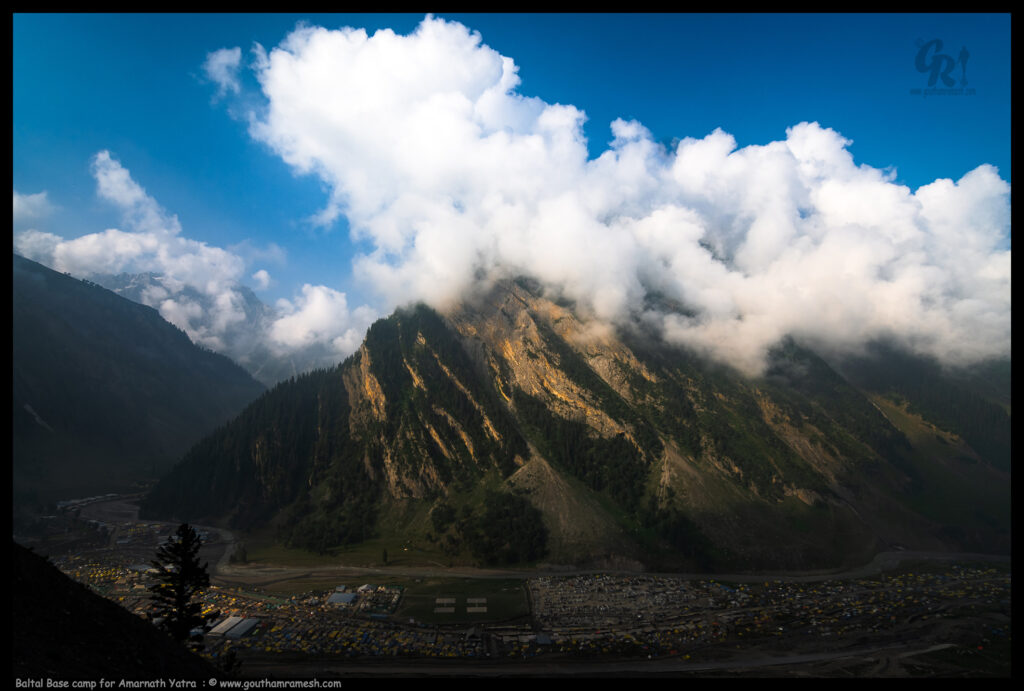 Srinagar Dal lake
Dal is a lake in Srinagar, the summer capital of Jammu and Kashmir. It is an urban lake, the second largest lake in Jammu and Kashmir, and the most visited place in Srinagar by tourists and locals.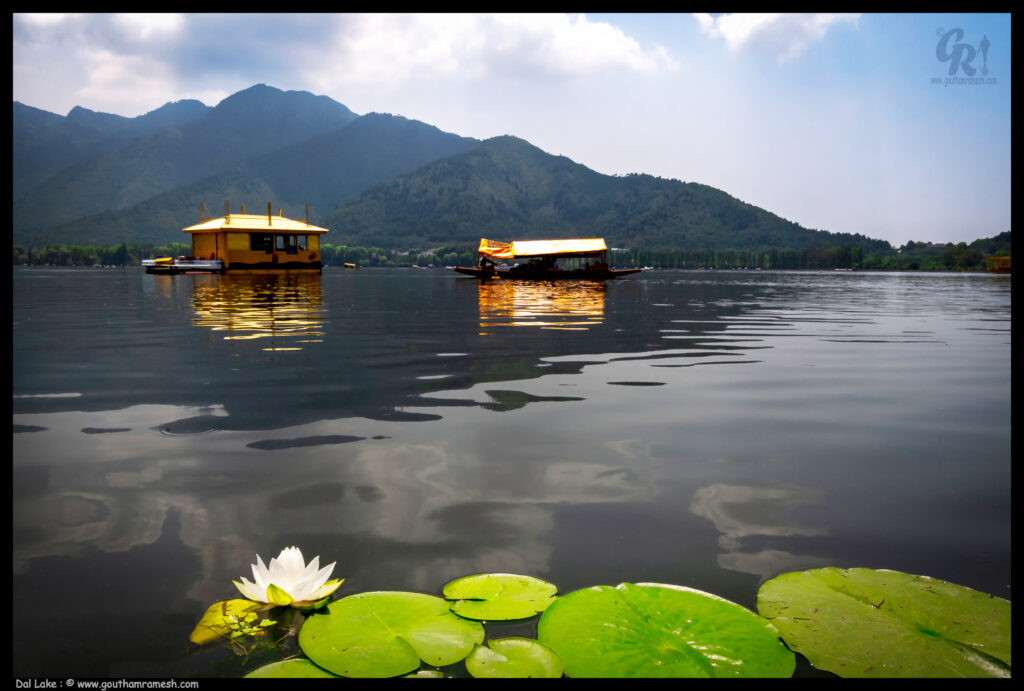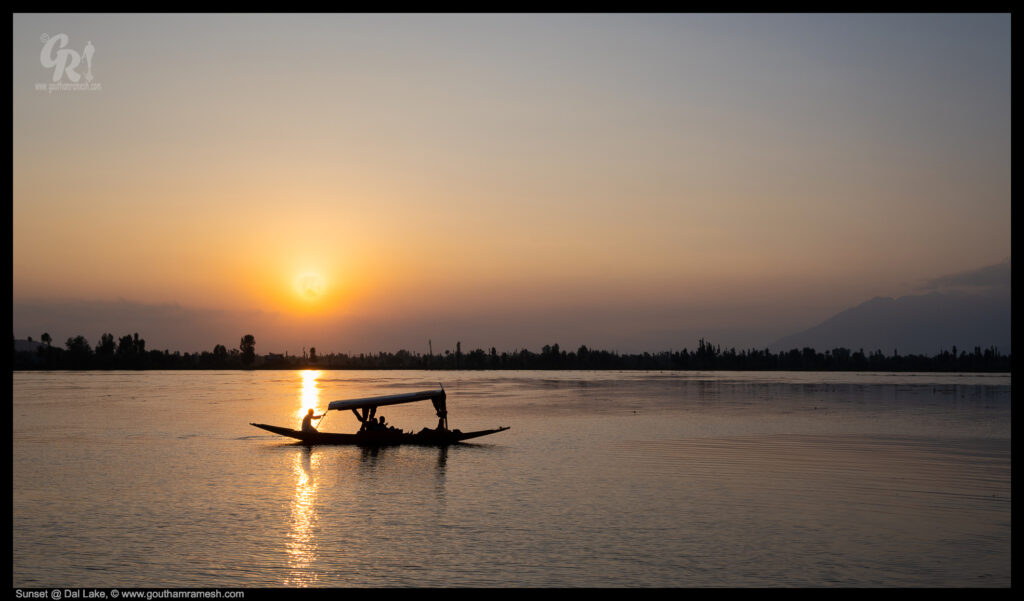 Day 11 : Srinagar- Bengaluru
We concluded our trip by returning back to Bengaluru and I took some shots of Pir Panjal Range again!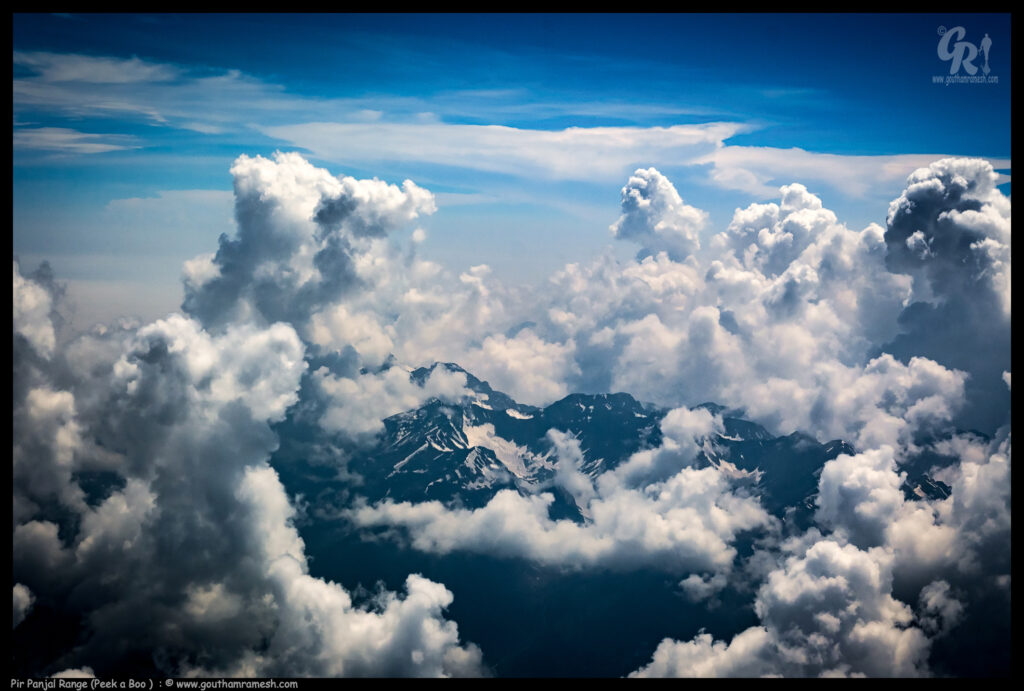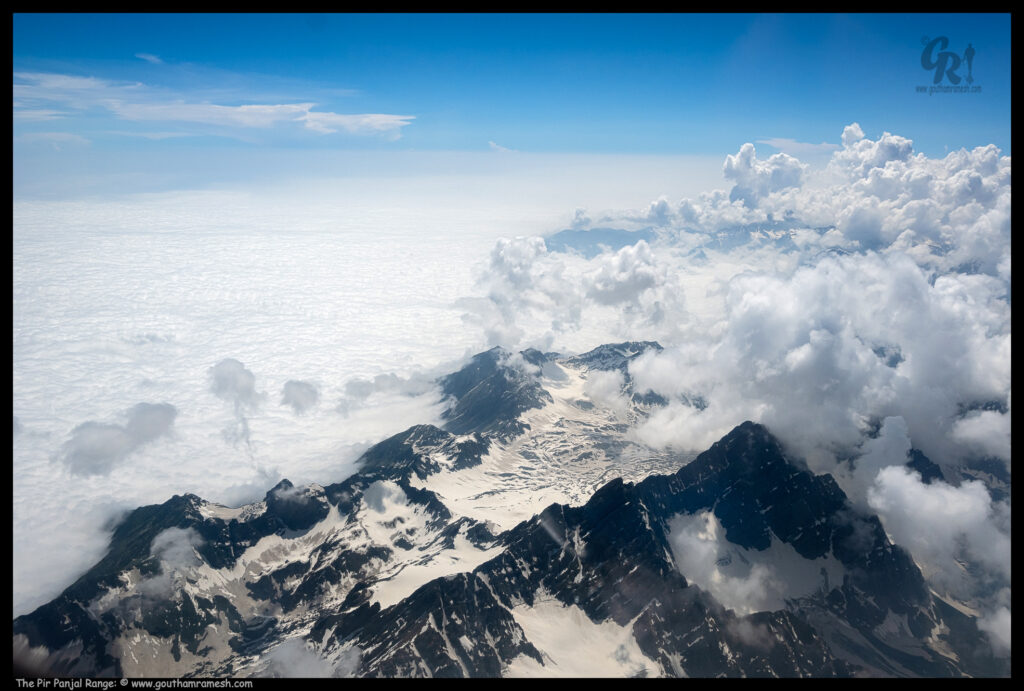 Credits
That's all, readers. Before I conclude I would like to thank Tanver and this trip would not have been possible without Tanveer, who organized this and I learnt a lot from him.
Also my thanks to Mr Javed ( Javed Bhai ) our driver who was with us for 10 days and also let me drive his car at times.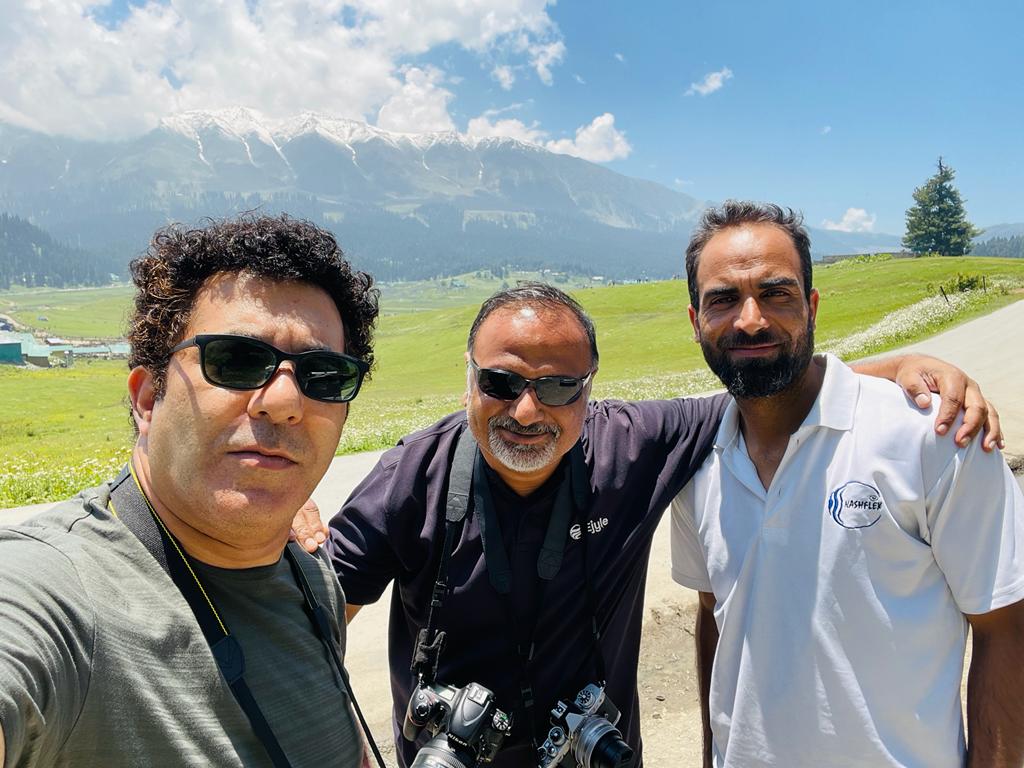 Thanks if you like the blog, you can leave a comment at Home Page
Cheers
---
Comments:
From: Hema Narayanan ( https://www.hemanarayanan.com/ )

Subject: Travel is oxygen…

… to me! It always has been. It seemed, after reading your travelogue, that it is for you and Tanveer too. I am so in awe with your images. Having been to Ladakh 5 times, I never get enough dosage of oxygen, blame it on the altitude:). I liked the way you measured the O2 level at Khardungla.
Nothing beats a drive towards Leh. And you both have explored both Kashmir and Ladakh like true "travellers" and this is the best way to explore a land. Be it the authentic Khawa brewing tea pot or the bactrian camels at Nubra, I could feel the pulse of your travel. Well written Logue.
I have one request to both of you – next time, take me along :-).
A fellow traveler,
– Hema