My travels to Switzerland has always been on business , however when you plan your business trip carefully you can enjoy the most breath-taking landscapes by train.
The clients that I used to consult for were either in Lausanne or Geneva , which is south west part of Switzerland and in order to enjoy my Journey , I used to land at Zurich ( North East) and take a train from there! I believe this is one the best ways to see Switzerland.
Trains from Zurich to Geneva are operated by SBB – the main rail operator in Switzerland – who offer plenty of different options to make your journey as comfortable as possible, including one-way, multi-journey and day pass tickets that let you extend your adventure even beyond these two enchanting cities.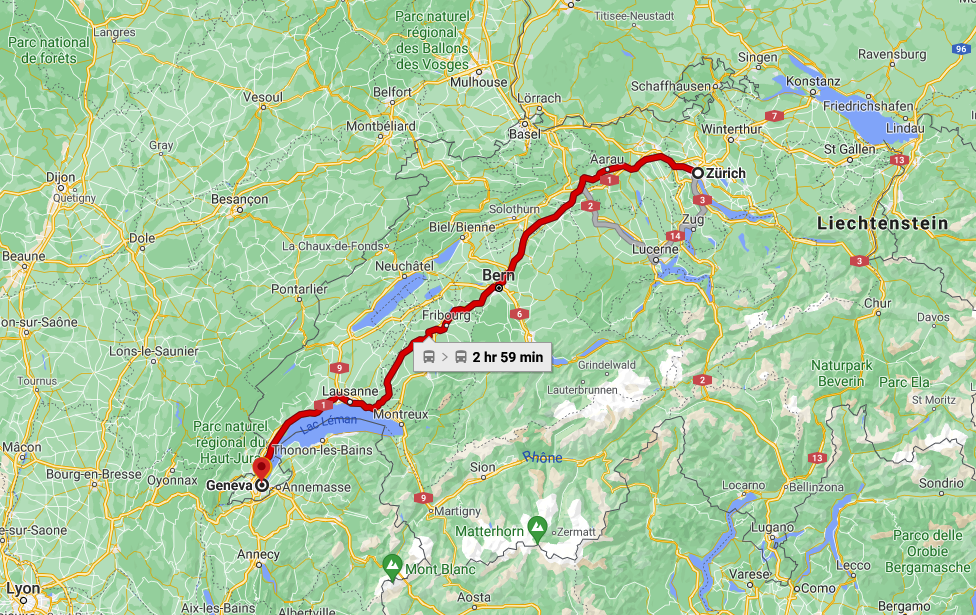 Train details
| | |
| --- | --- |
| Journey time | From 2h 43m |
| Price | From €23.15 |
| Distance | 139 miles (224 km) |
| Frequency | 37 trains per day |
| First train | 03:32 |
| Last train | 02:34 |
| Departure station | Zurich Hb |
| Arrival station | Geneva |
| Changes | Direct trains available |
| Train and bus operators | SBB CFF FFS |
There are lots of places to see and do in this Beautiful Country , However I can only speak about my Journey
---
Zurich to Lauterbrunnen and Murren:
Lauterbrunnen is a municipality in the Swiss Alps. It encompasses the village of Lauterbrunnen, set in a valley featuring rocky cliffs and the roaring, 300m-­high Staubbach Falls. Nearby, the glacial waters of Trümmelbach Falls gush through mountain crevices past viewing platforms. A cable car runs from Stechelberg village to Schilthorn mountain, for views over the Bernese Alps.
Mürren is a Swiss mountain village at the foot of the Schilthorn peak, which is accessible by cable car. Featured in a James Bond film, the Piz Gloria revolving restaurant contains the Bond World 007 exhibit and has views of Mont Blanc. Near Mürren is the Lauterbrunnen Valley, with its subterranean, glacial Trümmelbach Falls. Themed trails on the Allmendhubel peak include the Flower Panorama and North Face paths.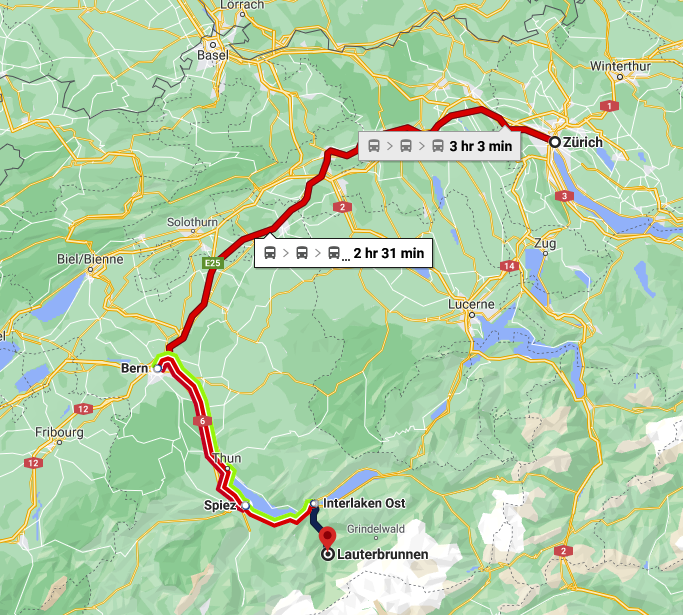 Start at Zürich : Take a Long distance Intercity train to Geneva or Bern (56 min non-stop) -> Bern
: Take another train to Interlaken OST ( 54 Mins ) -> Interlaken OST : Take a train to Lauterbrunnen (20 Mins ) -> Lauterbrunnen : Take a cable car to Murren (10-15 Mins )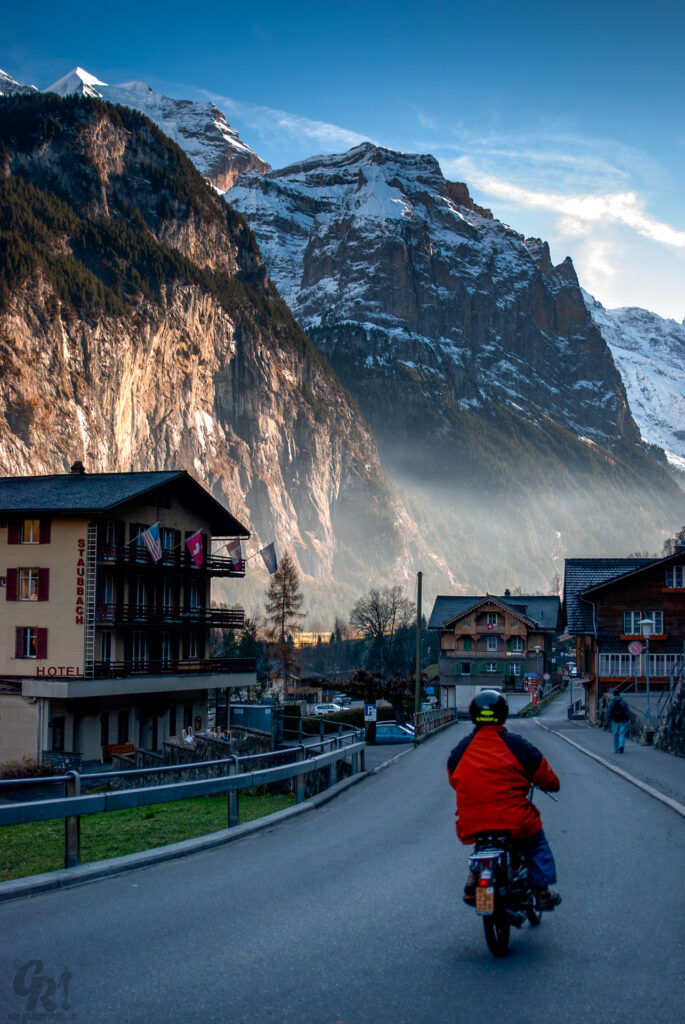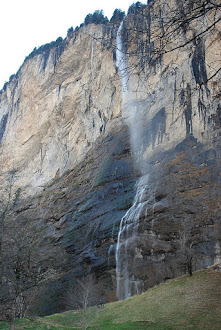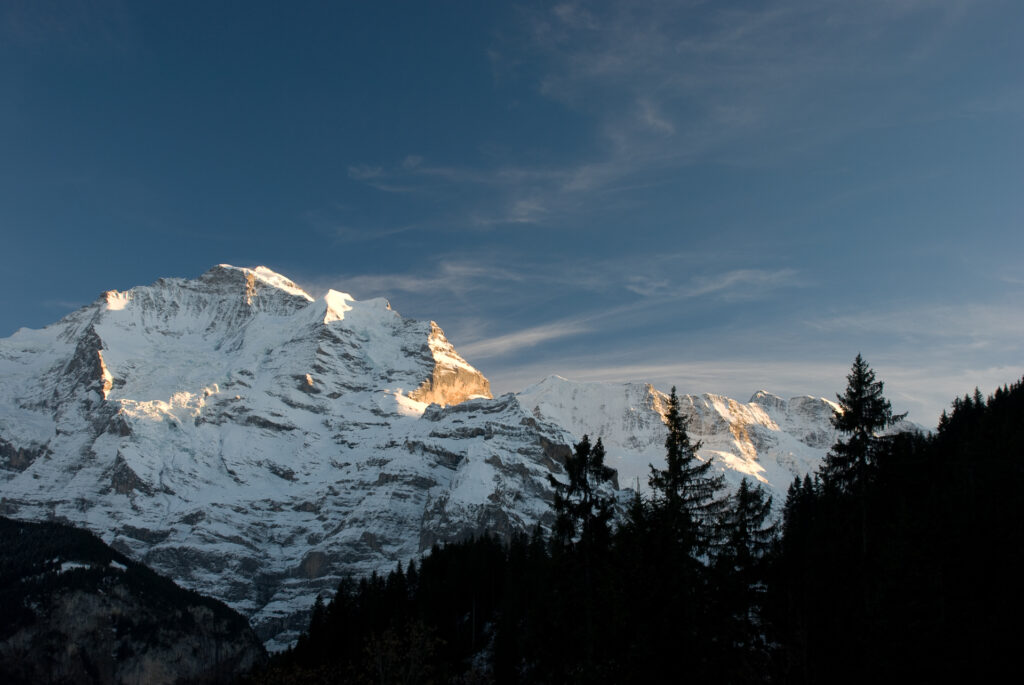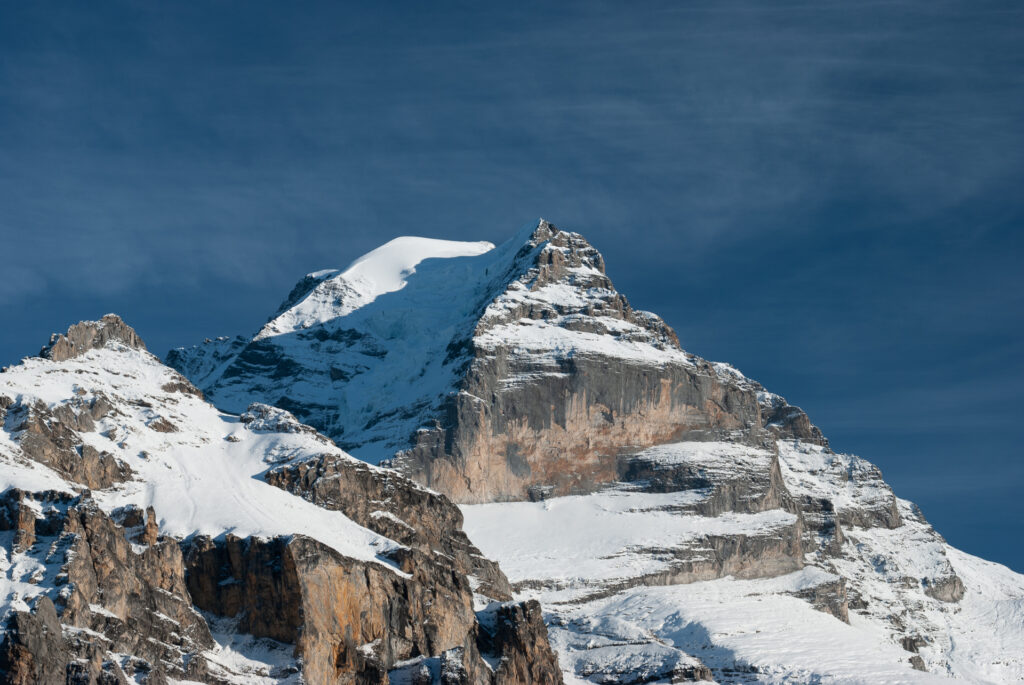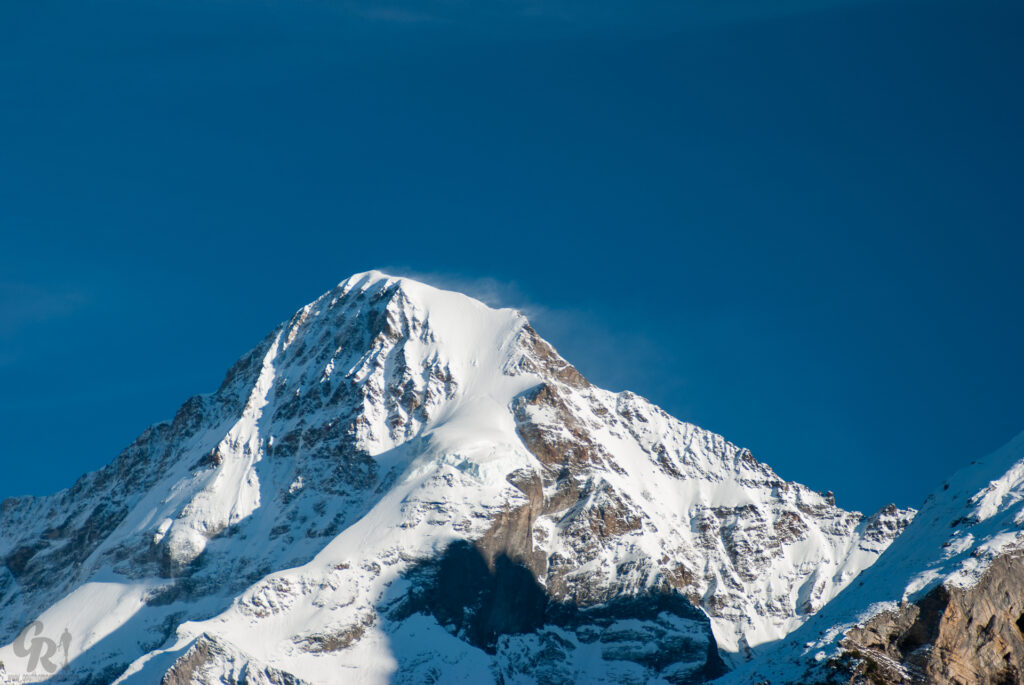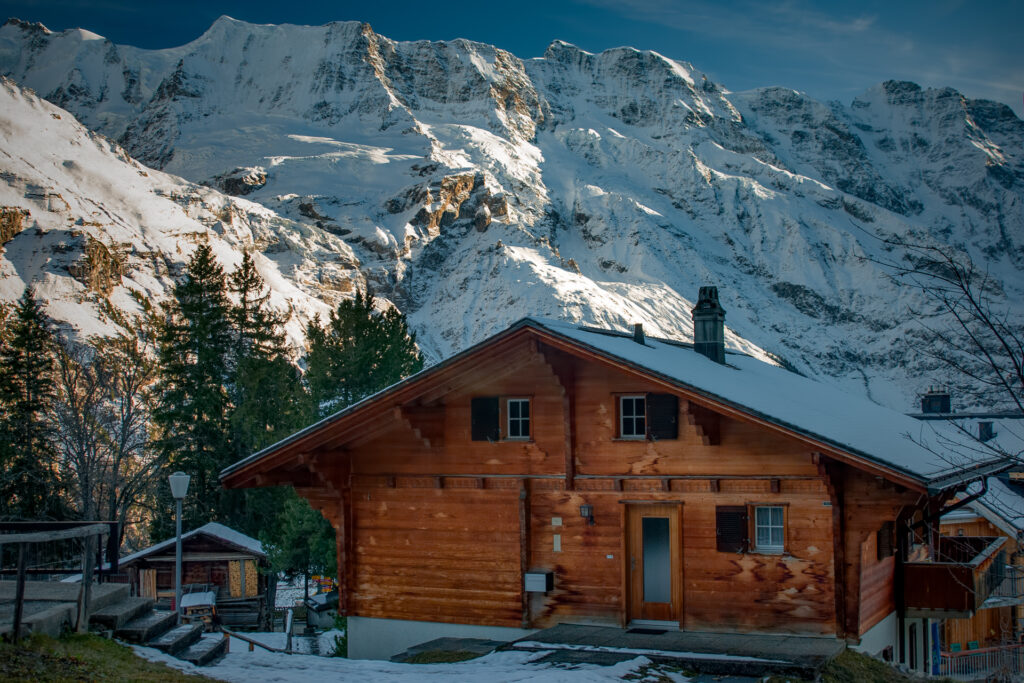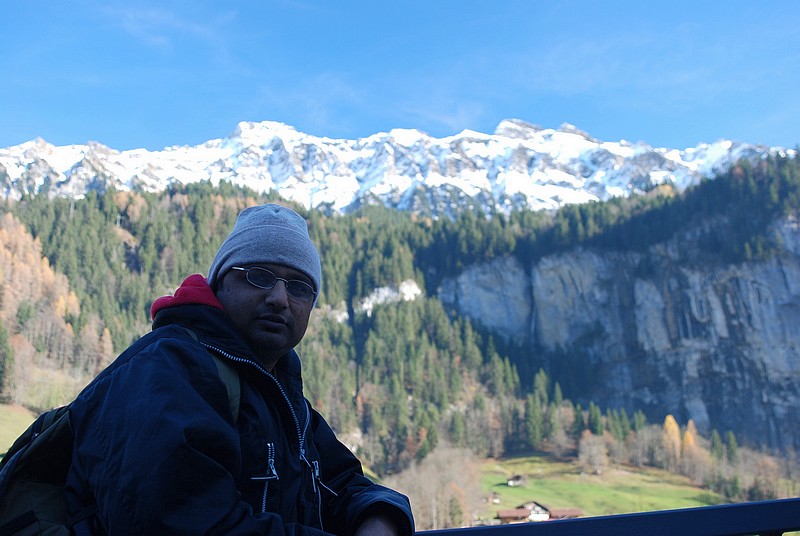 ---
Bern to Geneva:
This is one of the most scenic train journeys that take you through amazing countryside and as you get close to the destination, you will see Lake Geneva; some of the pics below were taken from train.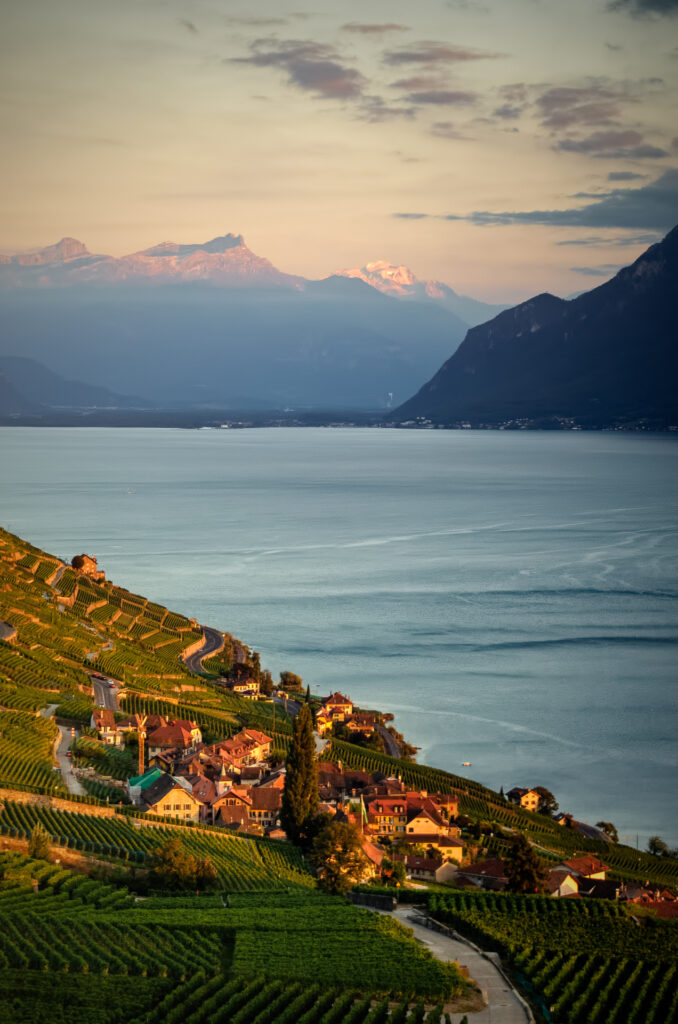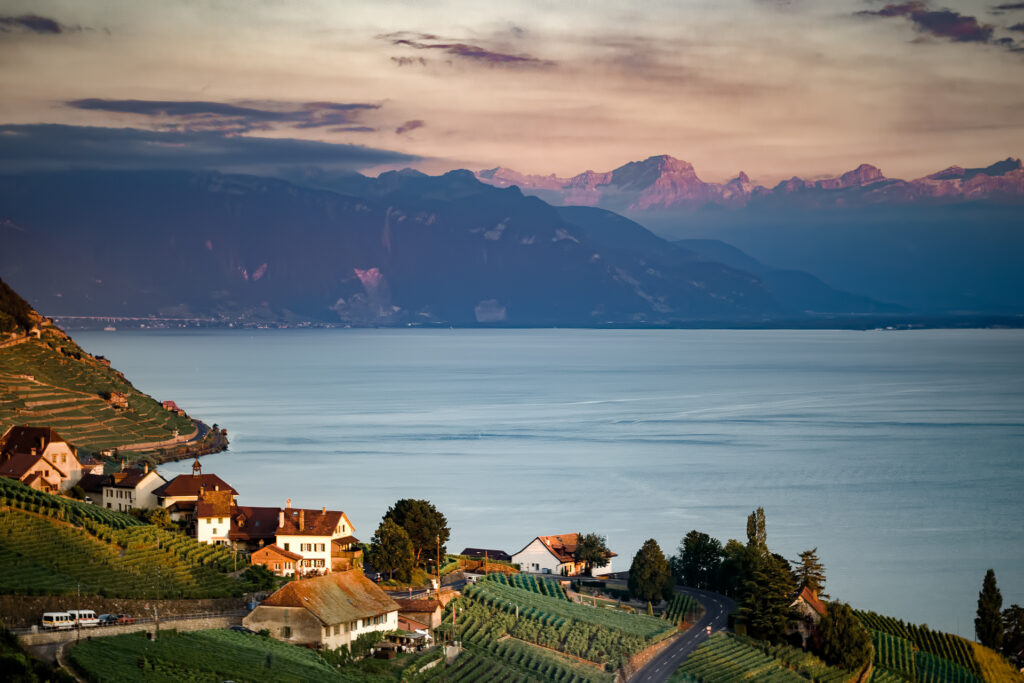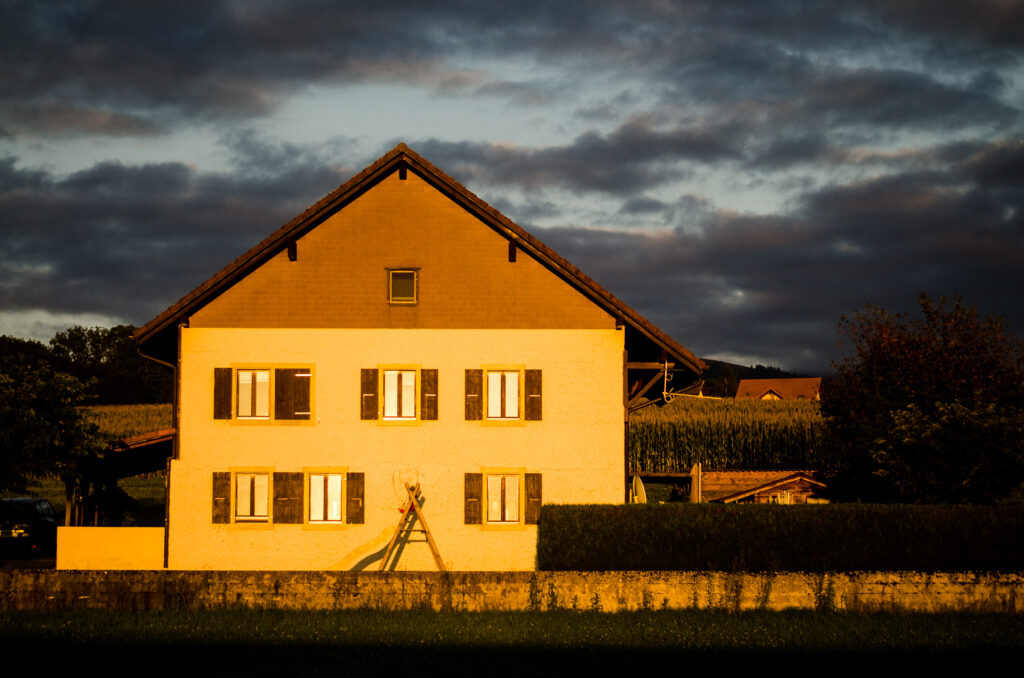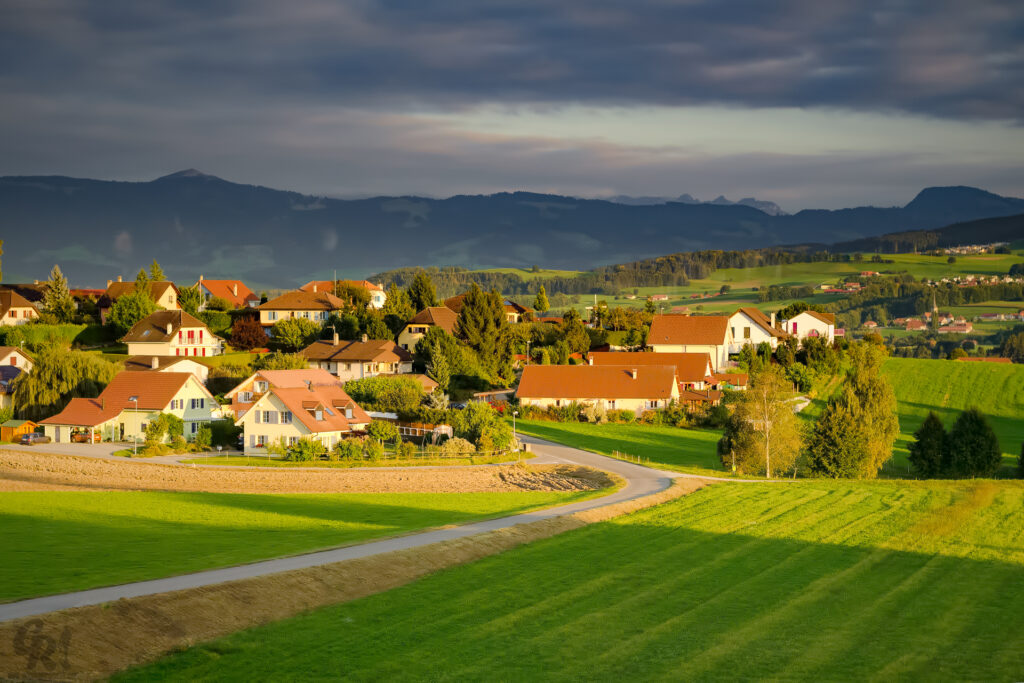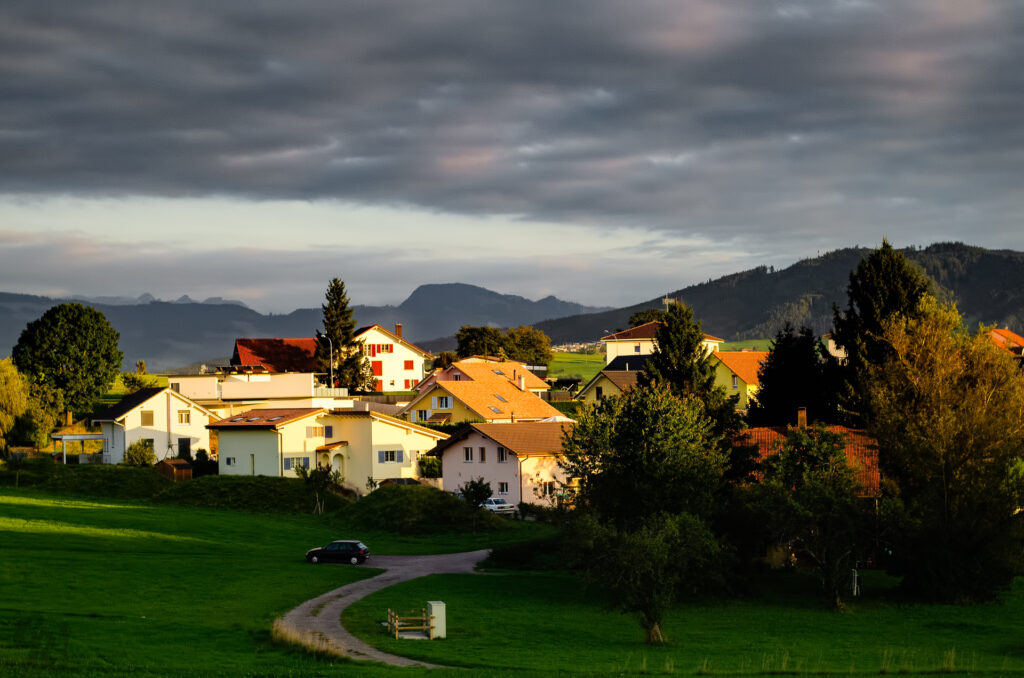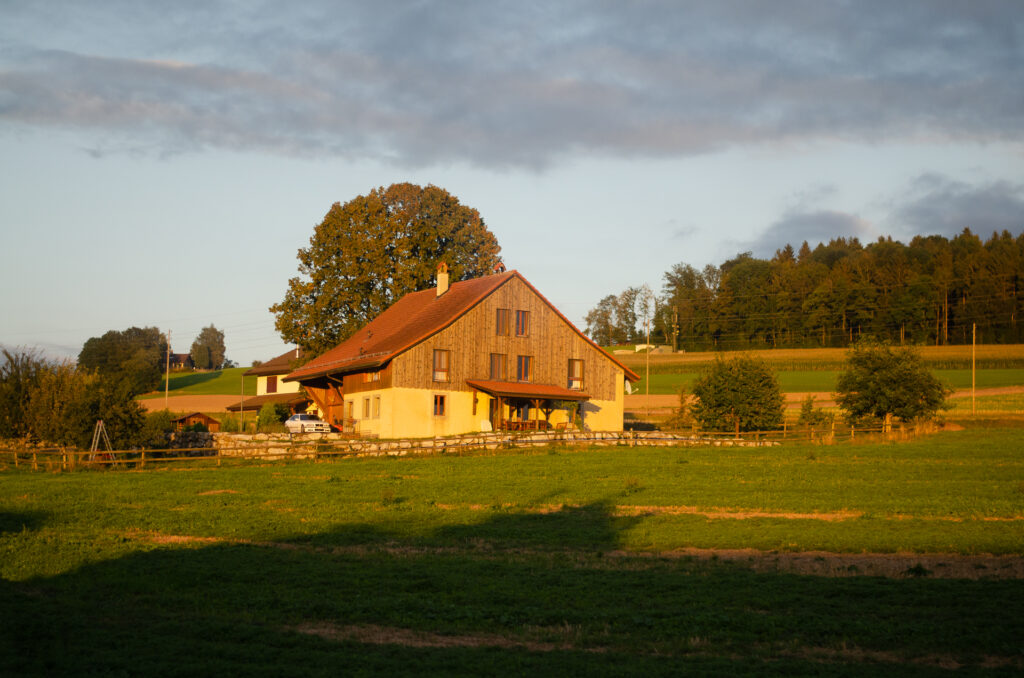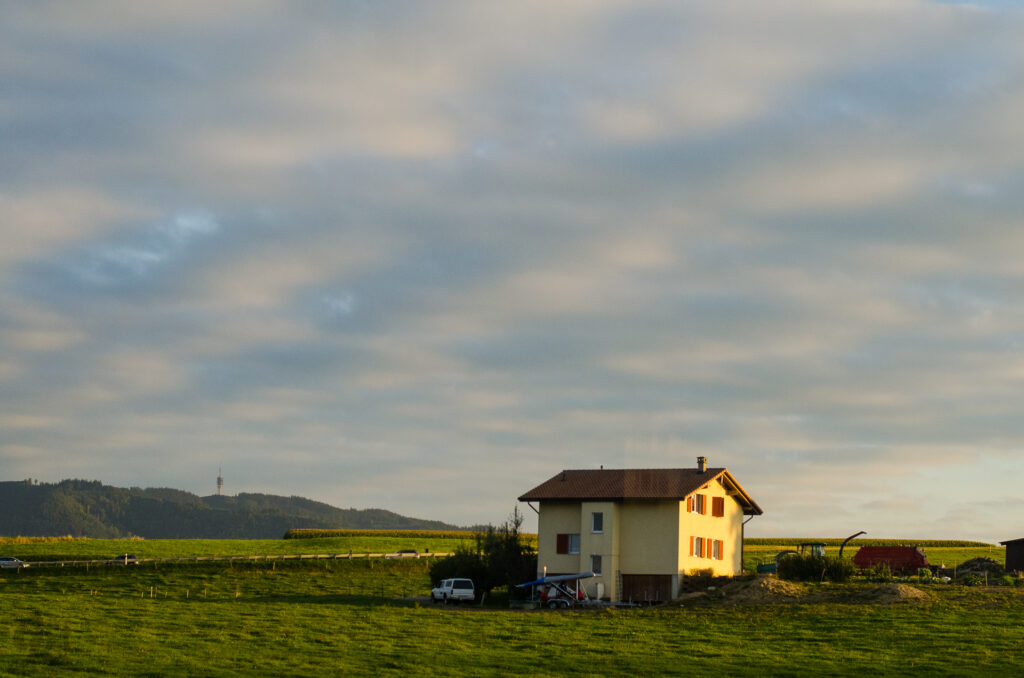 ---
Chillon, Montreux and Glion:
Chillon Castle is an island castle located on Lake Geneva, south of Veytaux in the canton of Vaud. It is situated at the eastern end of the lake, on the narrow shore between Montreux and Villeneuve, which gives access to the Alpine valley of the Rhône.
Glion is a village in the municipality of Montreux in the canton of Vaud, Switzerland. The village is located 700 m.a.s.l., overlooking Lake Geneva. The position of this village above Montreux and the Chauderon Gorge made it a touristic destination in the 19th century.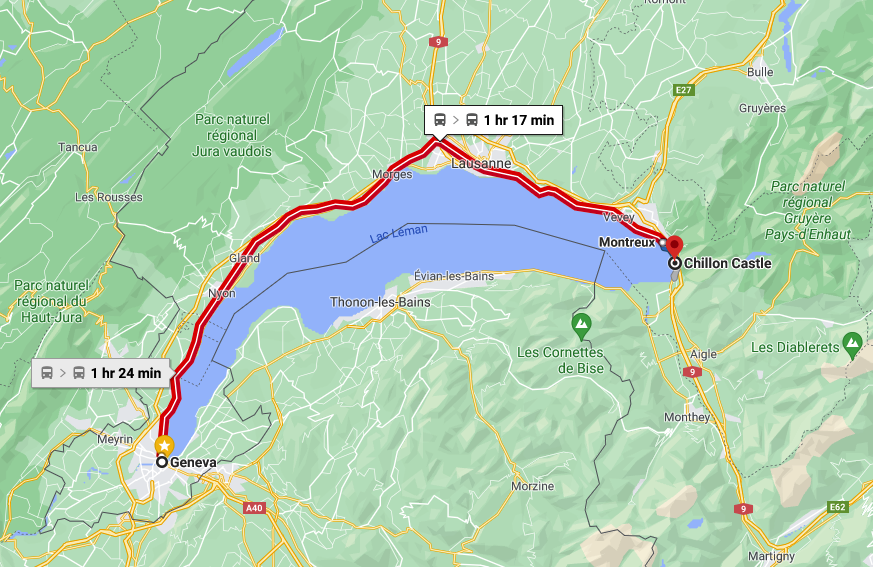 Start at Geneva : Take a Long distance Intercity train to Lausanne (37 min non-stop) -> Lausanne
: Take another train to Villeneuve VD ( 30 Mins ) -> Villeneuve VD: Take a train to Veytaux, Château de Chillon (4 Mins ) -> Walk to Chillon Castle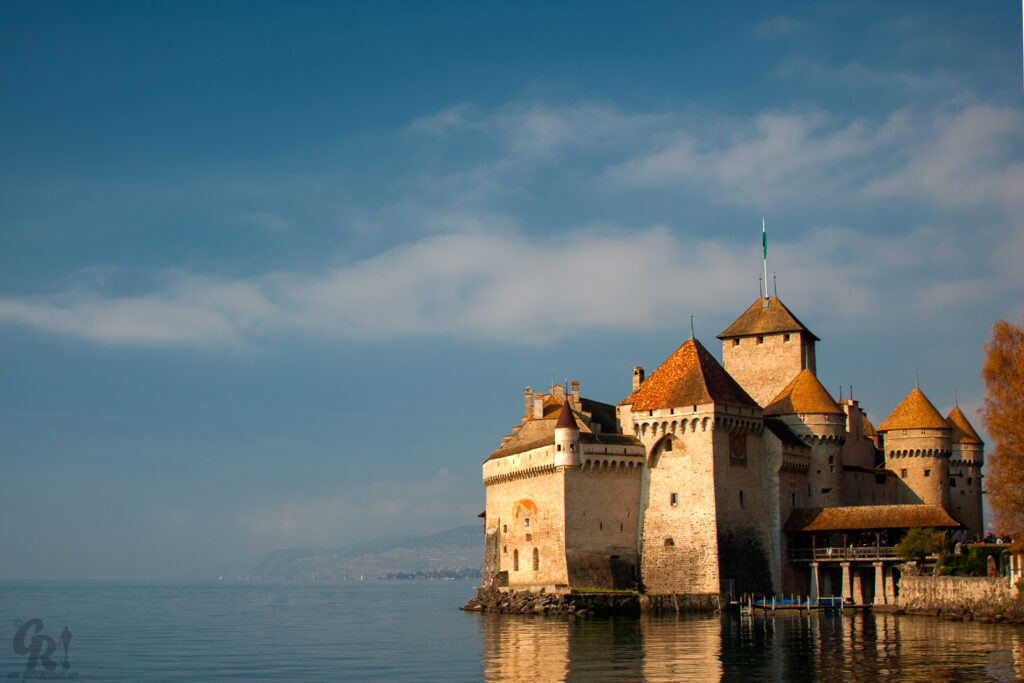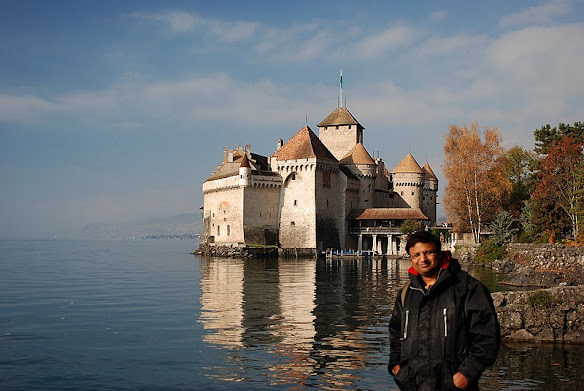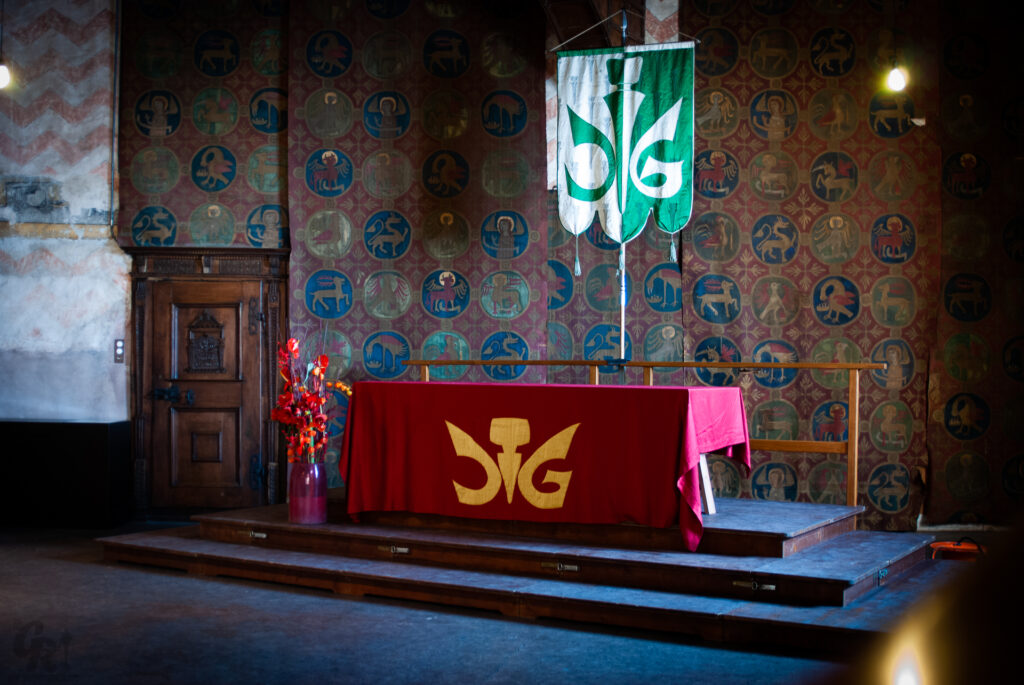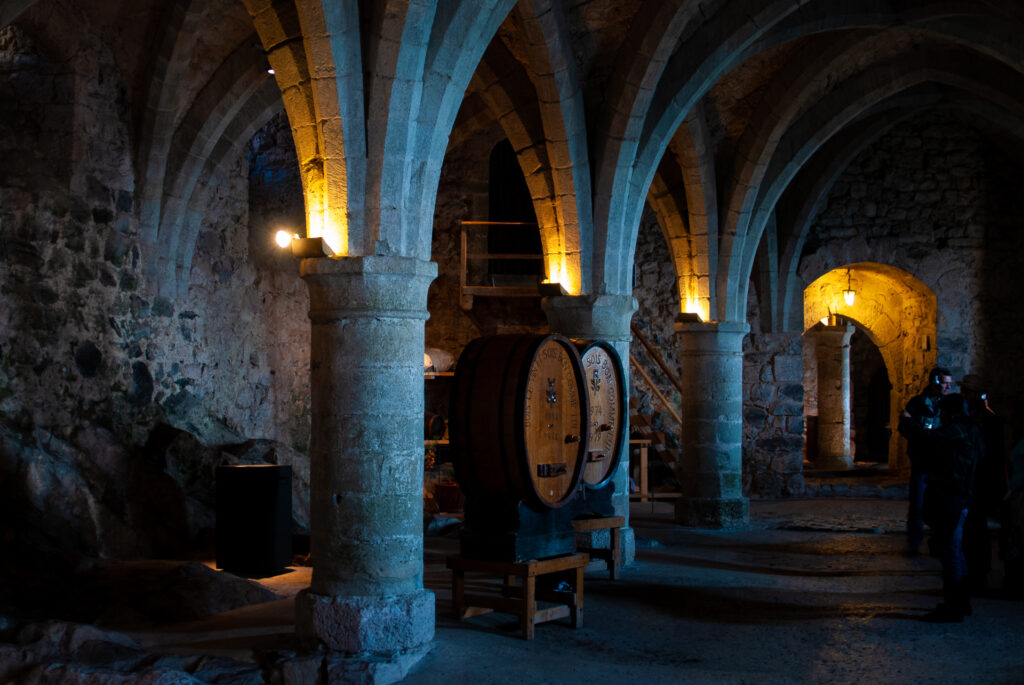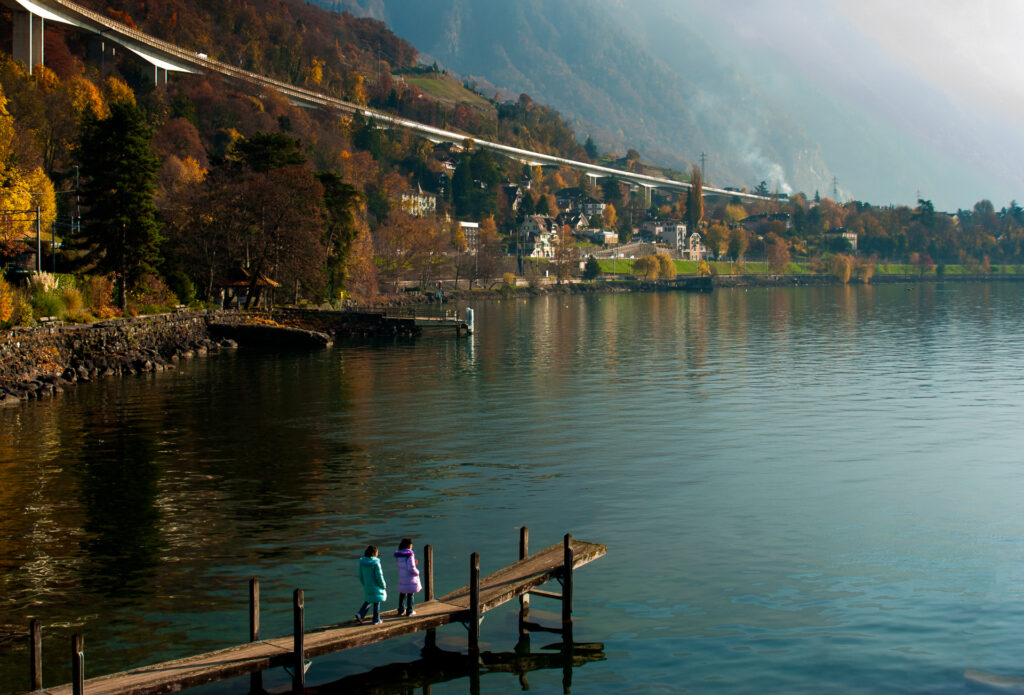 ---
Chillon to Glion
Start at Chillon: Walk to Veytaux, Château de Chillon (4 Mins ) -> Veytaux, Château de Chillon : Take a train to Territet, Gare -> Territet, Gare: Take a Funicular to Gliion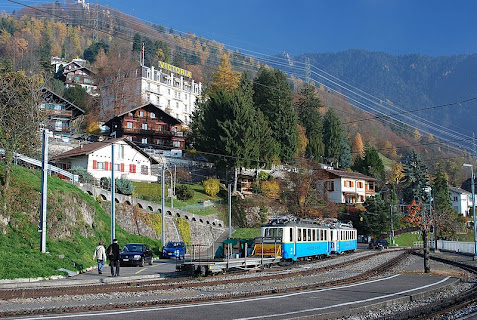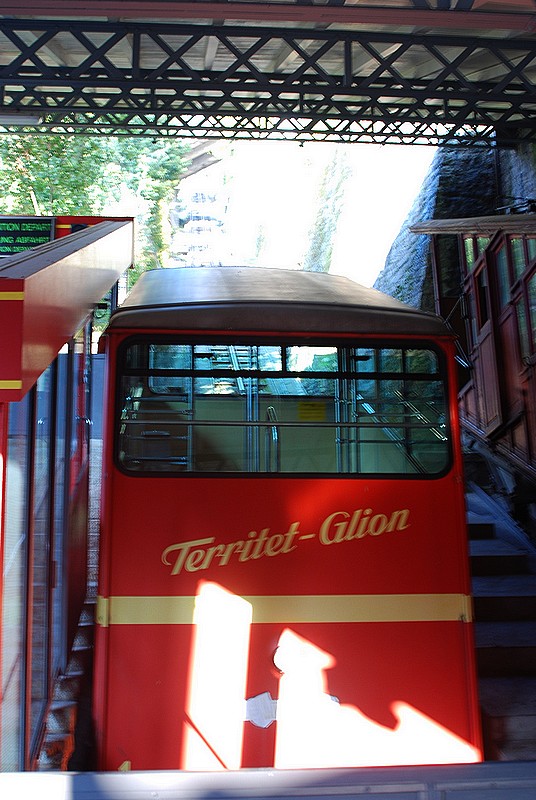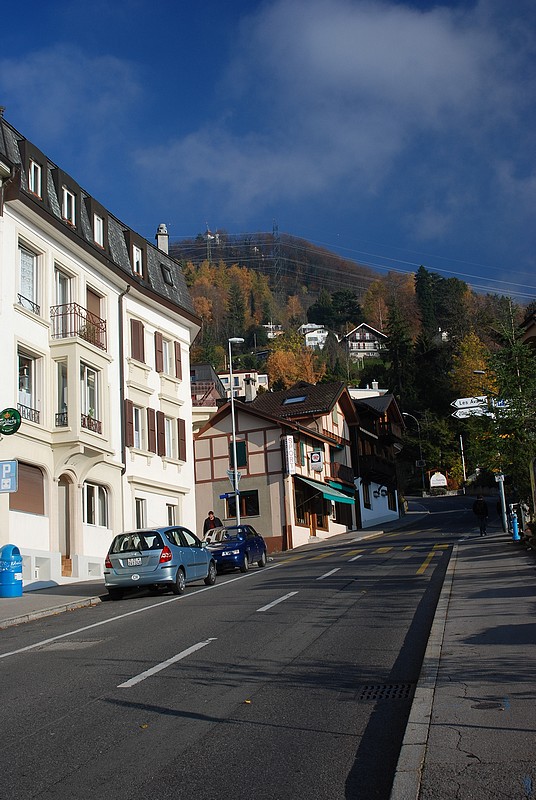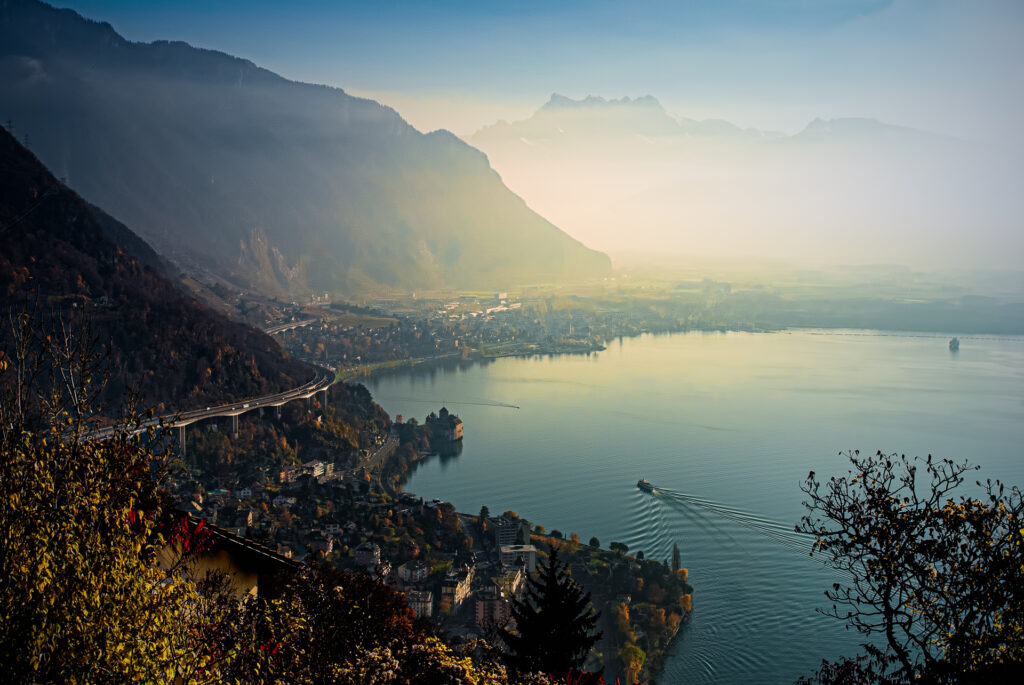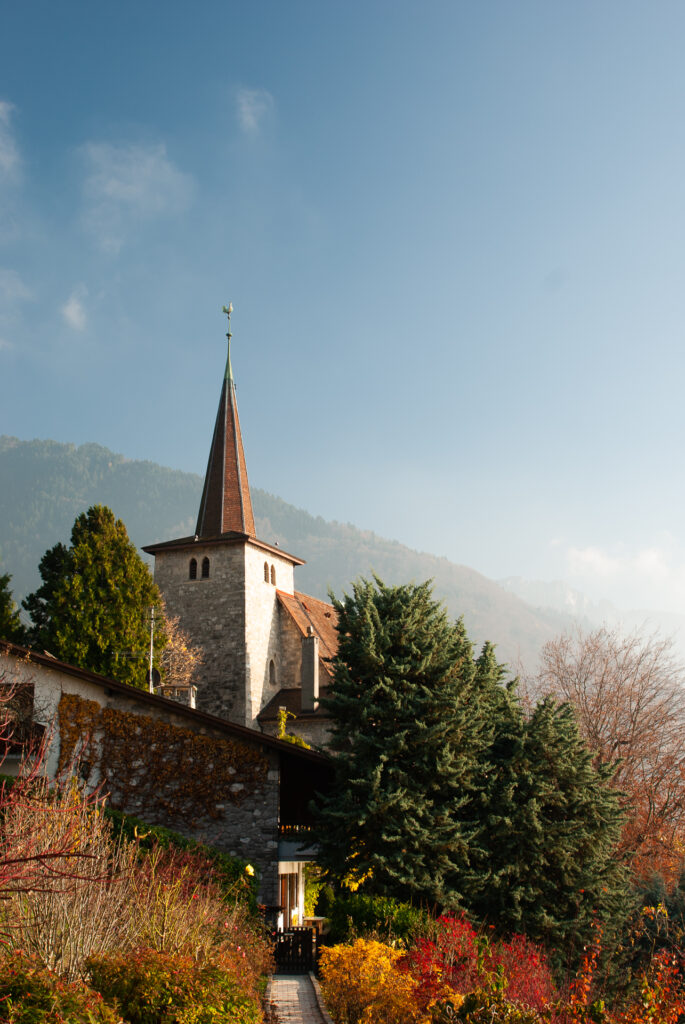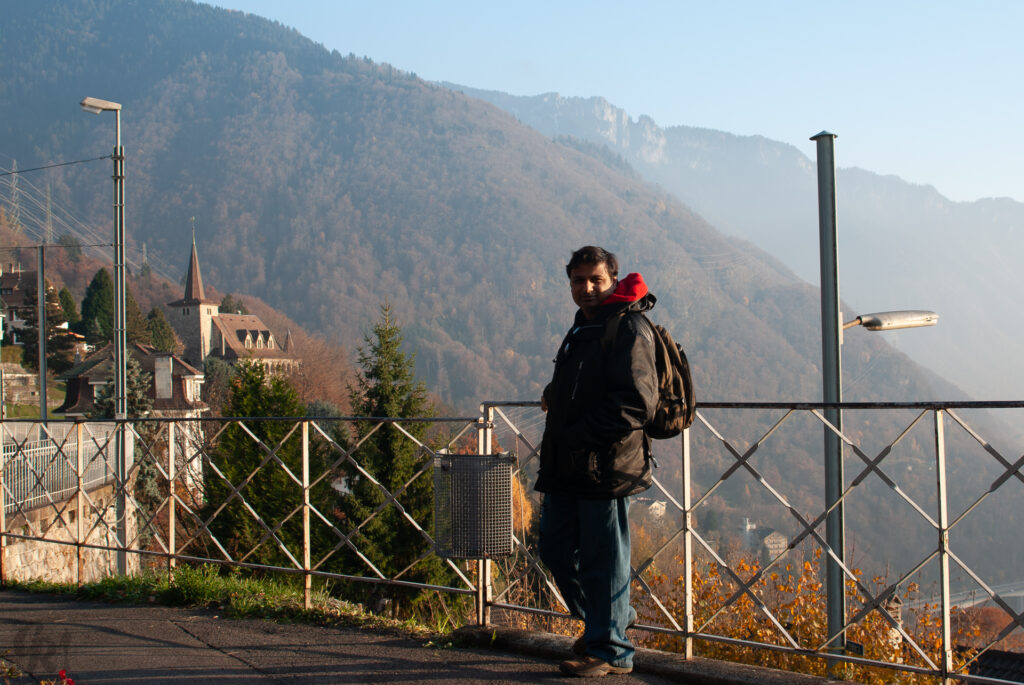 ---
Lausanne :
Lausanne is a city on Lake Geneva, in the French-speaking region of Vaud, Switzerland. It's home to the International Olympic Committee headquarters, as well as the Olympic Museum and lakeshore Olympic Park. Away from the lake, the hilly old city has medieval, shop-lined streets and a 12th-century Gothic cathedral with an ornate facade. The 19th-century Palais de Rumine houses fine art and science museums
Start at Geneva : Take a Long distance Intercity train to Lausanne (37 min non-stop)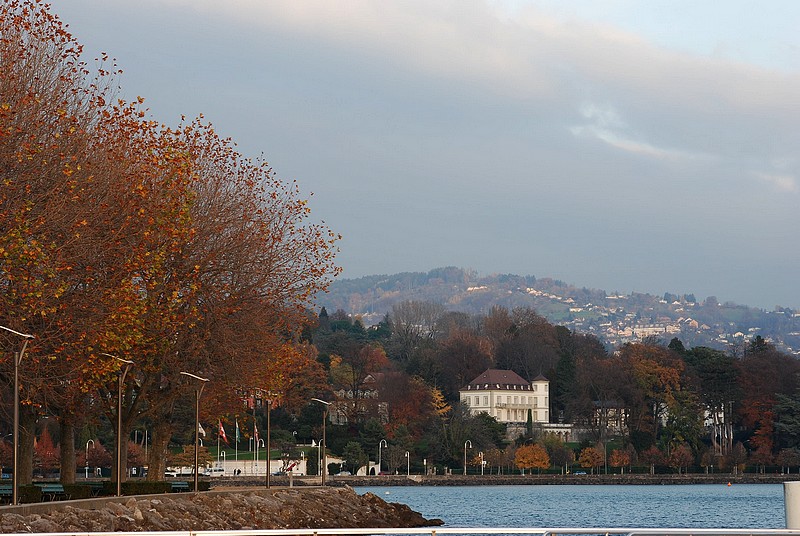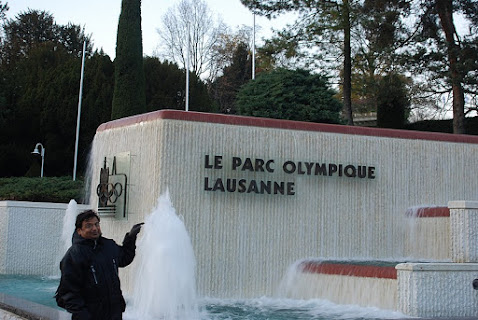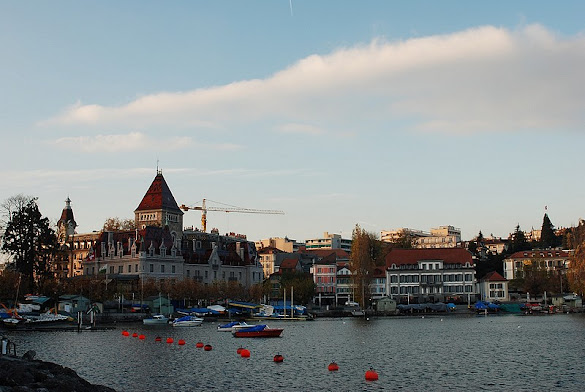 ---
Geneva :
Geneva is a city in Switzerland that lies at the southern tip of expansive Lac Léman (Lake Geneva). Surrounded by the Alps and Jura mountains, the city has views of dramatic Mont Blanc. Headquarters of Europe's United Nations and the Red Cross, it's a global hub for diplomacy and banking. French influence is widespread, from the language to gastronomy and bohemian districts like Carouge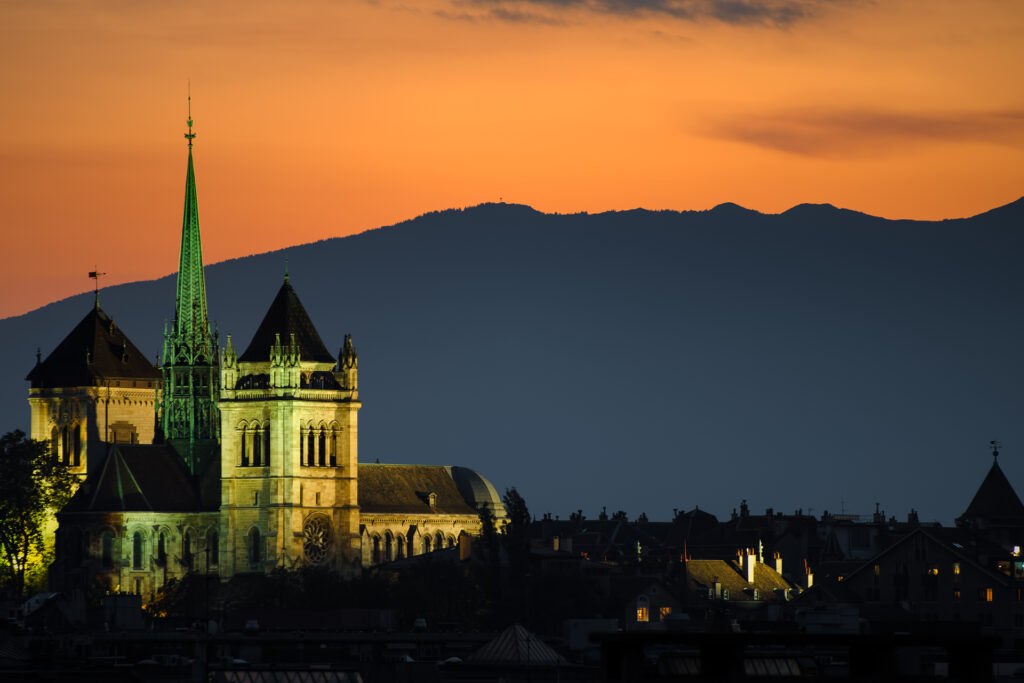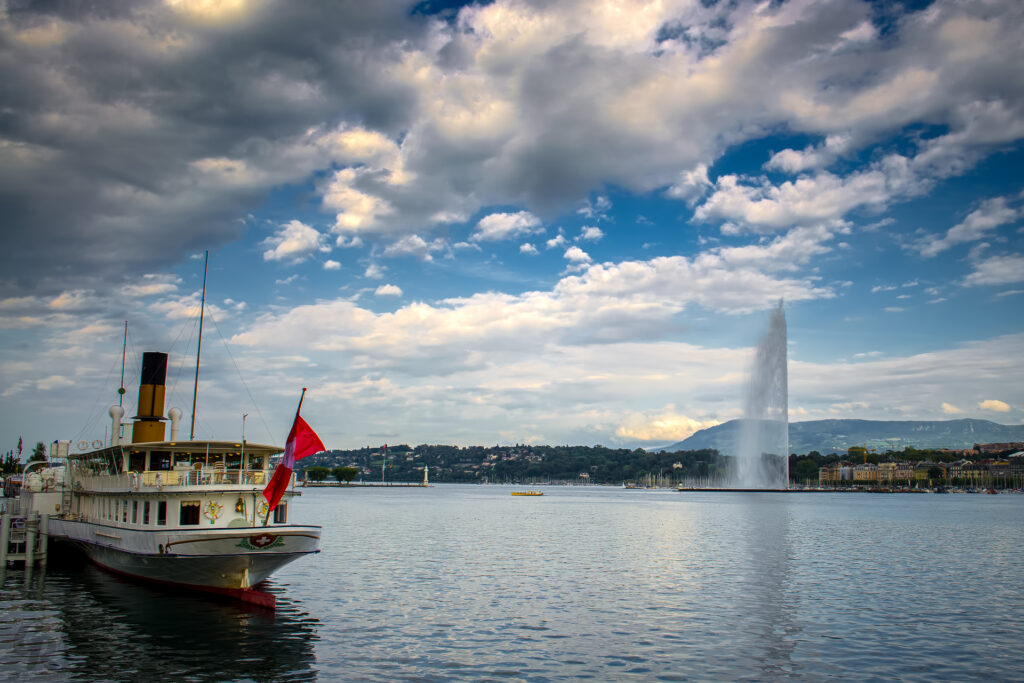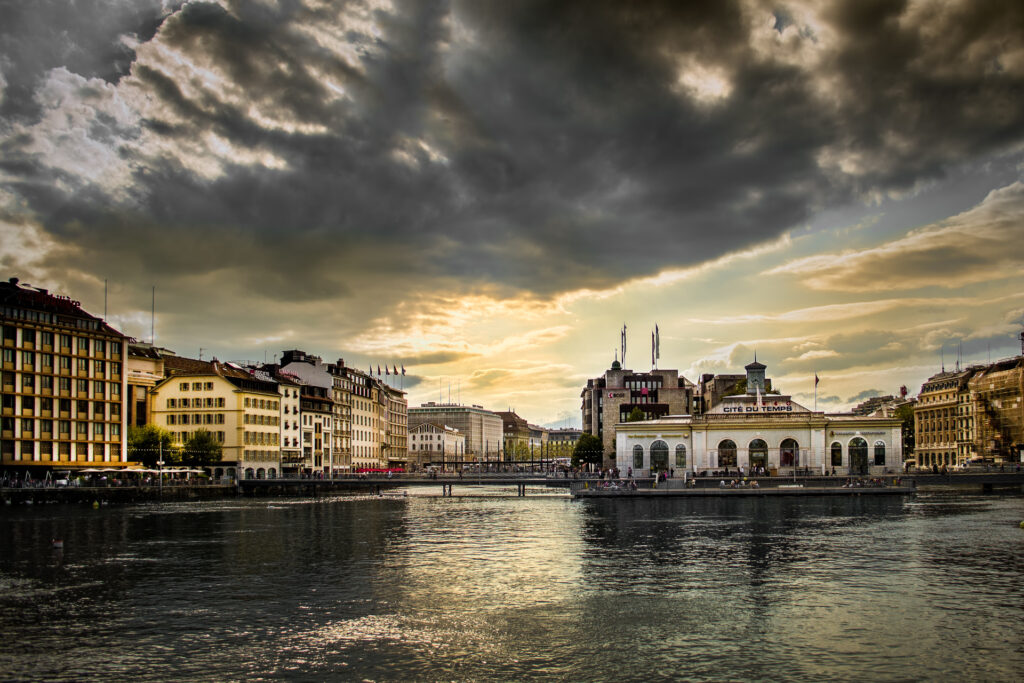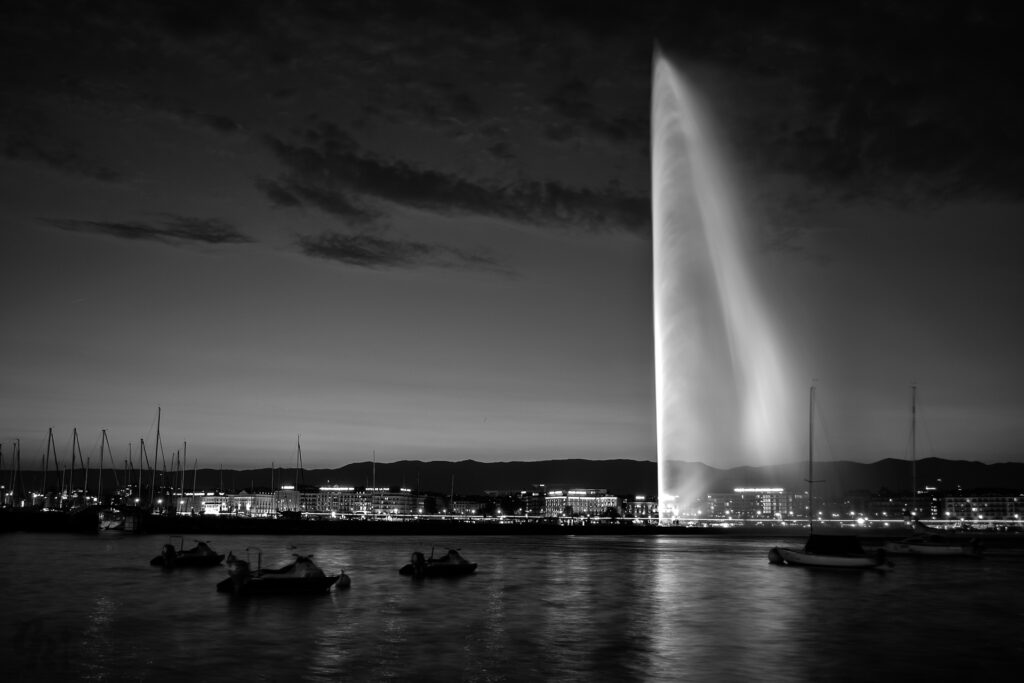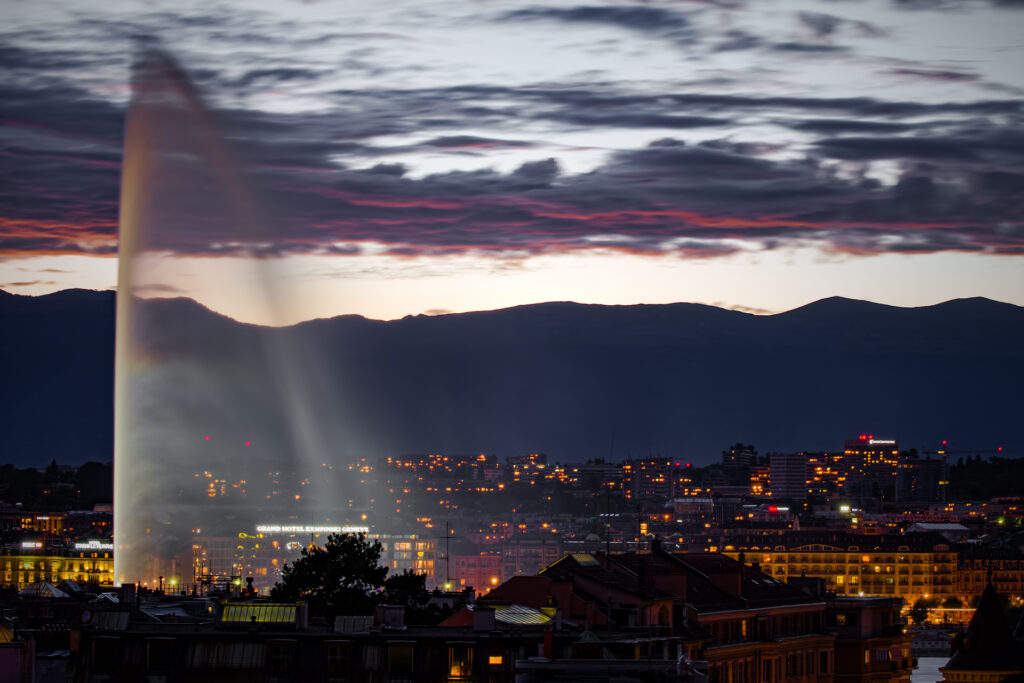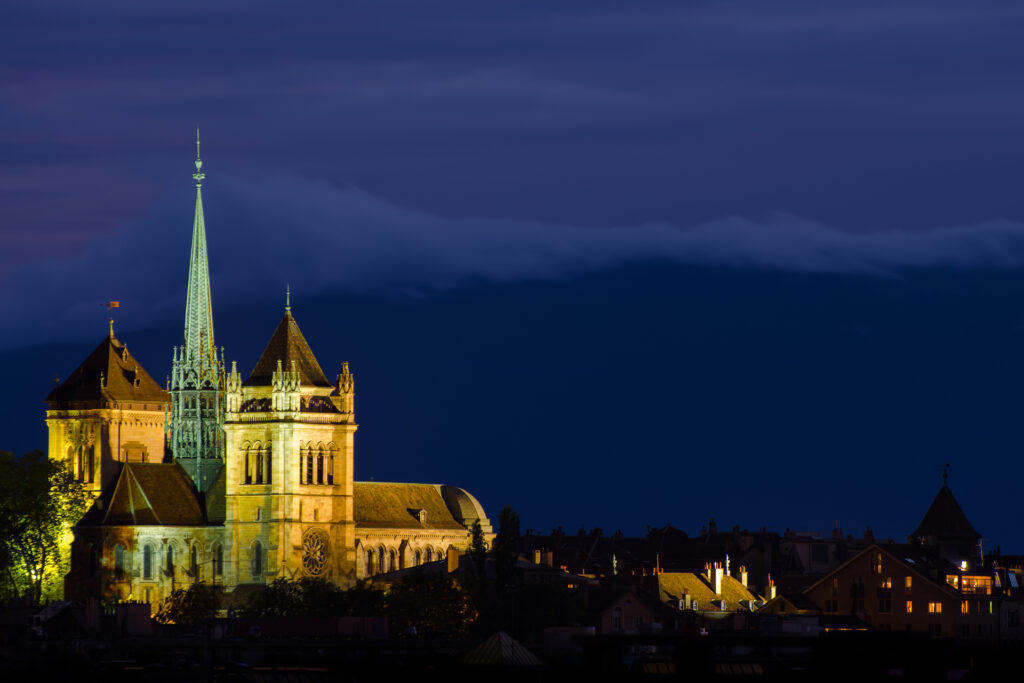 ---
Thanks if you like the blog, you can leave a comment at Home Page
Cheers